"For a few years now I've been wanting to venture into a different genre other than hardcore, but the pieces just never seemed to fall into place," says Adam Cameron, a musician from the Canadian band Cold Shoulder. He's chatting with No Echo about father//figure, his new musical project which definitely rides a different wave than his other band.
Adam continues: "Then in 2020, with the Cold Shoulder LP waiting to be released, and the pandemic keeping us from playing live at all, it finally seemed like the perfect time to focus some energy on a side project. Geoff (guitar in Cold Shoulder) and I always had very similar taste in music, and his writing ability and creativity is like no one else I know. So, I pitched the idea to start a little punk band just for kicks; something fast and melodic. He was on board right away and had some instrumentals demoed out a couple days later."
The results can be heard on Progress Is Not Linear, the debut EP from father//figure:
"The 4 songs were composed in the emotive and quick-paced style of bands like Such Gold, Title Fight, and Polar Bear Club, with some alt-rock/emo influence mixed in for moodier moments.
"When I heard those raw instrumentals, I reached out to Sean (longtime friend and former bandmate) and asked him if he wanted to join on vocal duties. After exchanging some vocal demos back and forth and everyone contributing some lyrics, we hit up Davis Maxwell (Engineer/Producer for Cold Shoulder's Primal Fury LP) to perform drums and help us track vocals.
"Geoff recorded all the guitars in his home during lockdown, and Davis brought all the pieces together for mixing and mastering. The whole EP was completed without the 4 of us ever jamming or being together in person."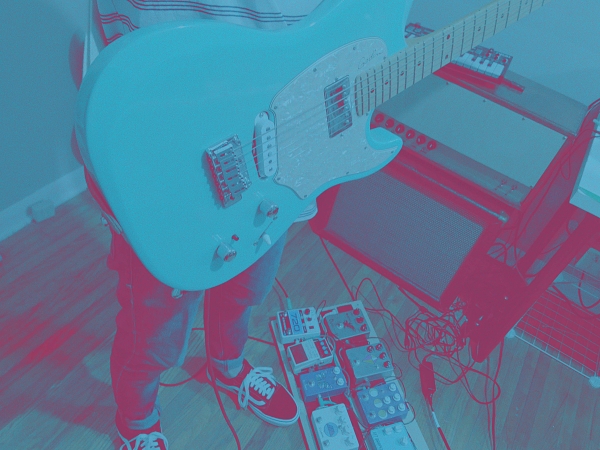 Cameron says working on the father//figure material offered more than just a musical excursion. "This project gave us something positive and cathartic to focus on when it felt like the pandemic would never end. Its been a nice change of pace in our chaotic lives. Sean and I both have kids now, so being able to still bang out some upbeat punk songs just for the fun of it is super refreshing for us.
"We named the band 'father//figure' because right now we're all at a place in life when maturity and responsibility start to take center stage, and for a couple of hardcore kids, that can be a difficult transition. The lyrics touch on themes such as navigating a tough patch in life, reevaluating certain relationships, and questioning your identity and place in the world—all things we face as we settle into adulthood."
Progress Is Not Linear is available now on Bandcamp.
***
Help Support What No Echo Does via Patreon:
***
Tagged: cold shoulder, fatherfigure