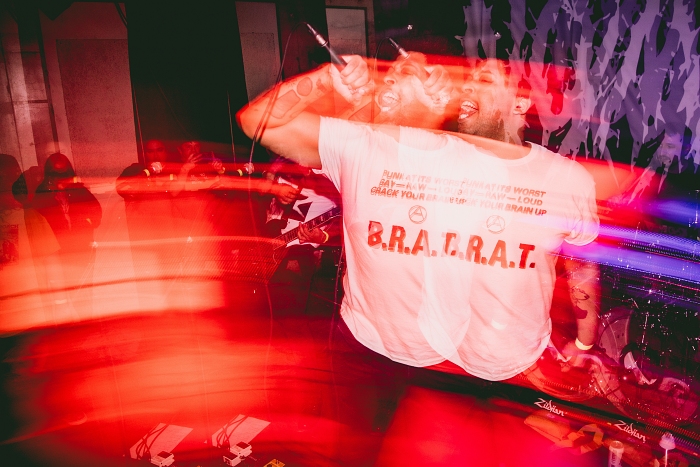 In Hawaii, Pilau is a slang adjective that means "dirty; filthy; especially, of a bad smell," which is perfect in the case of the band that uses it as its moniker.
Featuring ex-members of Enemy Soil, Dawntreader, and Magrudergrind, Pilau deal out the kind of grinding hardcore that wouldn't have sounded out of place on Relapse Records during its '90s golden era. Vocalist Kevin (he was born and raised in the Aloha State) attacks the microphone with a gruff approach that suits the chaos perfectly.
The last time we heard from Pilau was on their 2020 self-titled EP, so it's with much excitement that I get to share their latest collection, a 6-song bastard of a record called Pressure:
Pilau drummer Brandon Korch said this about the new EP:
"There's no real unifying concept to this 7-inch. We're four friends who like hanging out together and admire the creativity each other is capable of. The world is burning down around us and it just feels fuckin nice to play heavy music with your buds."
The Pressure vinyl will be begin shipping this summer via a joint release by Capsule Records & Council Records (pre-order). The EP will hit streaming outlets on May 12th.
***