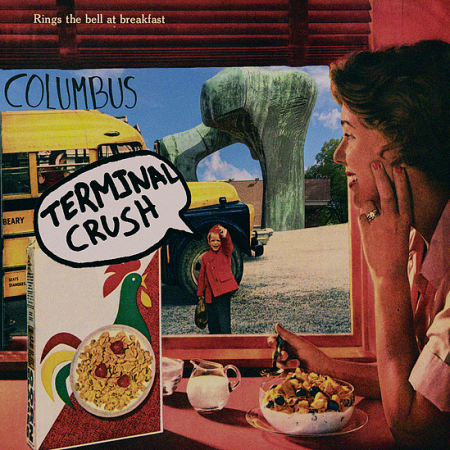 Terminal Crush is the solo handle of Indiana musician Grey Gordon. Known for his work in such bands as Kill Surf City and Summerhead, Grey started working on the project last summer, originally intending to keep it as a one-off bedroom recording project. That plan changed once Really Rad Records heard some of the material and offered to release a proper Terminal Crush record.
Influenced by '90s groups in the vein of Red House Painters and Seam, Grey goes for a slow-burning vibe, letting songs build at their own pace, weaving a contemplative atmosphere throughout the songs on Columbus, the forthcoming debut release from Terminal Crush.

Check out the song/music video "Ring" to get a snapshot of what to expect on Columbus:
Featuring cover art by Nate Simmons, Columbus was recorded, mixed, and mastered by Grey Gordon at his home studio in Fort Wayne, Indiana.
Columbus will be out September 22 via Really Rad Records, and is available for pre-order at this link.
***
Donate a few bucks to help with No Echo's operating costs:
***
Tagged: terminal crush