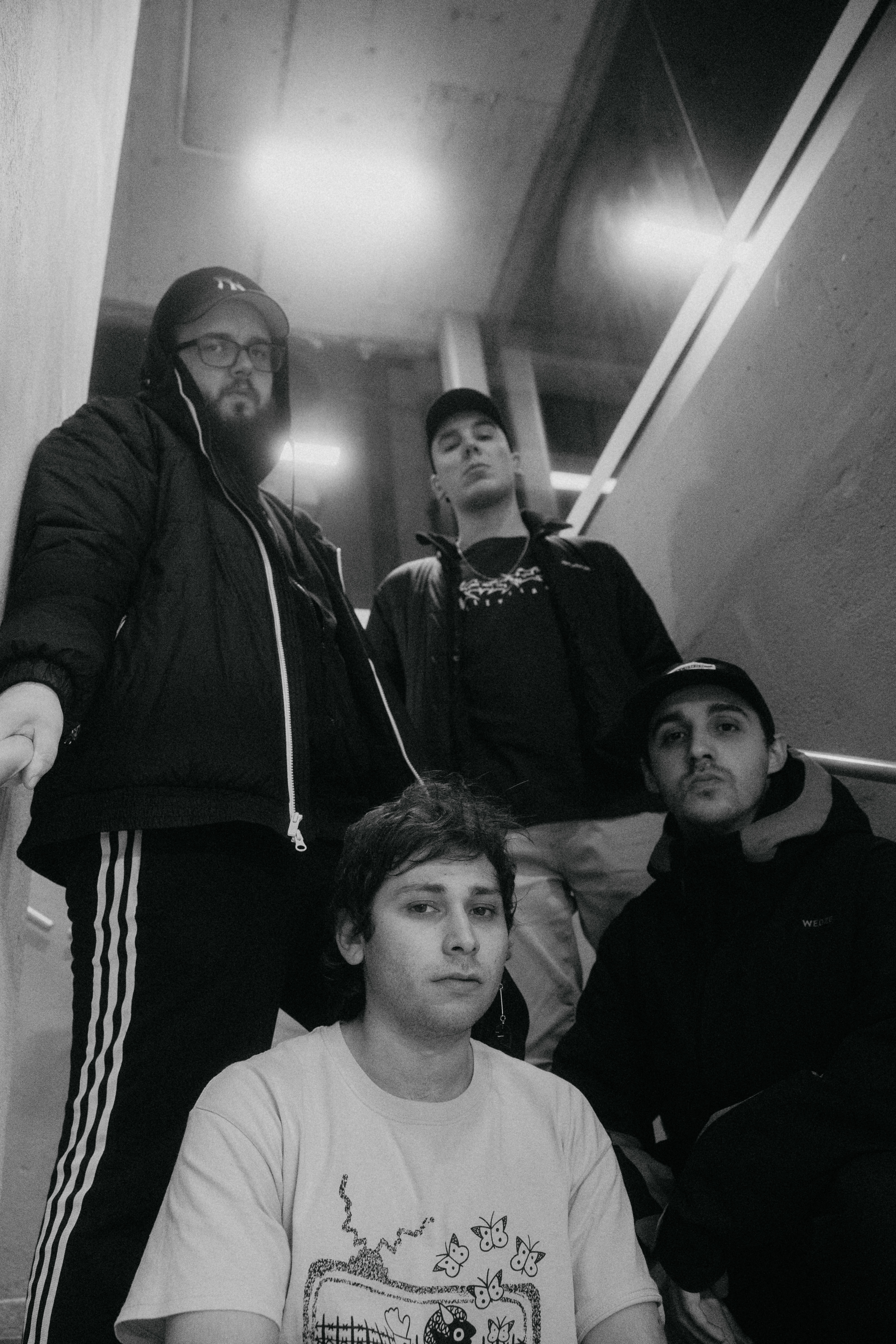 Just last week, Spanish band Faced Out released their debut album, a guitar riff malestrom called In the Absence of Solace. But before we go there, let's set you up with some background information on the group.
"Faced Out formed back in early 2017 in the town of Vigo in the atlantic northwest of Spain," bassist Joey Rodríguez tells me. "We first released two bedroom demos—one in 2017 and another one in 2018—and toured Spain and Portugal extensively in between 2017 and 2019. The band started off playing a thrash-flavoured hardcore but slowly drifted towards an edge metal/metalcore sound throughout the years.
"We started writing our full length just a few months before the pandemic hit in March of 2020. For those who aren't aware: Spain had a strict lockdown that lasted for several months; this kept us from rehearsing or just seeing each other and to top it off everyone who had a job in the band at that time lost it. This took a massive toll on our motivation and tensions started to rise.
"Ultimately, we went though a year long hiatus in 2021 before returning in 2022 to record the songs we wrote back in lockdown times. We relocated to the nearby city of Ourense with a new drummer consolidating our new lineup to make everything feel like a fresh start."
We'll get there next, but check out the aforementioned H8000 worship on display below:
Comprised of such bands as Congress, Sektor, and Liar, the H8000 came out of Belgium in the '90s, blending Slayer-like guitar riffing with hardcore. The sound has influenced countless bands since then, leading to offshoot subgenres, including what many people refer to as "edge metal."
"I think it's obvious that our sound pretty much follows the H8000/edge metal sound revival that's been going on for a good few years now," admits Joey. "Bands like Arkangel, Length of Time, Reprisal, From the Dying Sky, and Sentence defined most of our style," says the bassist.
"There has been a time where a lot of European bands tried to rip off that tough guy NYHC sound, sometimes with fake attitudes that were clearly just a facade, and as you can imagine, most of the time something just didn't click. Some bands managed to pull it off pretty good, but others were just borderline cringe.
"We wanted to do something more authentic to where we're from, and there is nothing more trademark European—[laughs] speaking in hardcore terms here—than the late '90s/early '00s edge metal sound."
I asked Joey about some of the lyrical themes Faced Out tackle on In the Absence of Solace. "'Gehenna Reborn' is a brief overview of human history that remembers all atrocities committed by humanity throughout the centuries to establish our current empires. 'At the End of Days' is a recurrent daydream about giving in to extreme stress and anxiety and reaching your breaking point by going on a homicidal rampage.
"'Gaia's Withering' is about culminating the ongoing ecological disaster where the point of no return has been crossed. 'Authorized Abuse' is the reason why a cop shouldn't buy this record. All of these lyrics were written during lockdown and are a reflection of various events that happened during that time, which weren't all that nice," Joey laughs.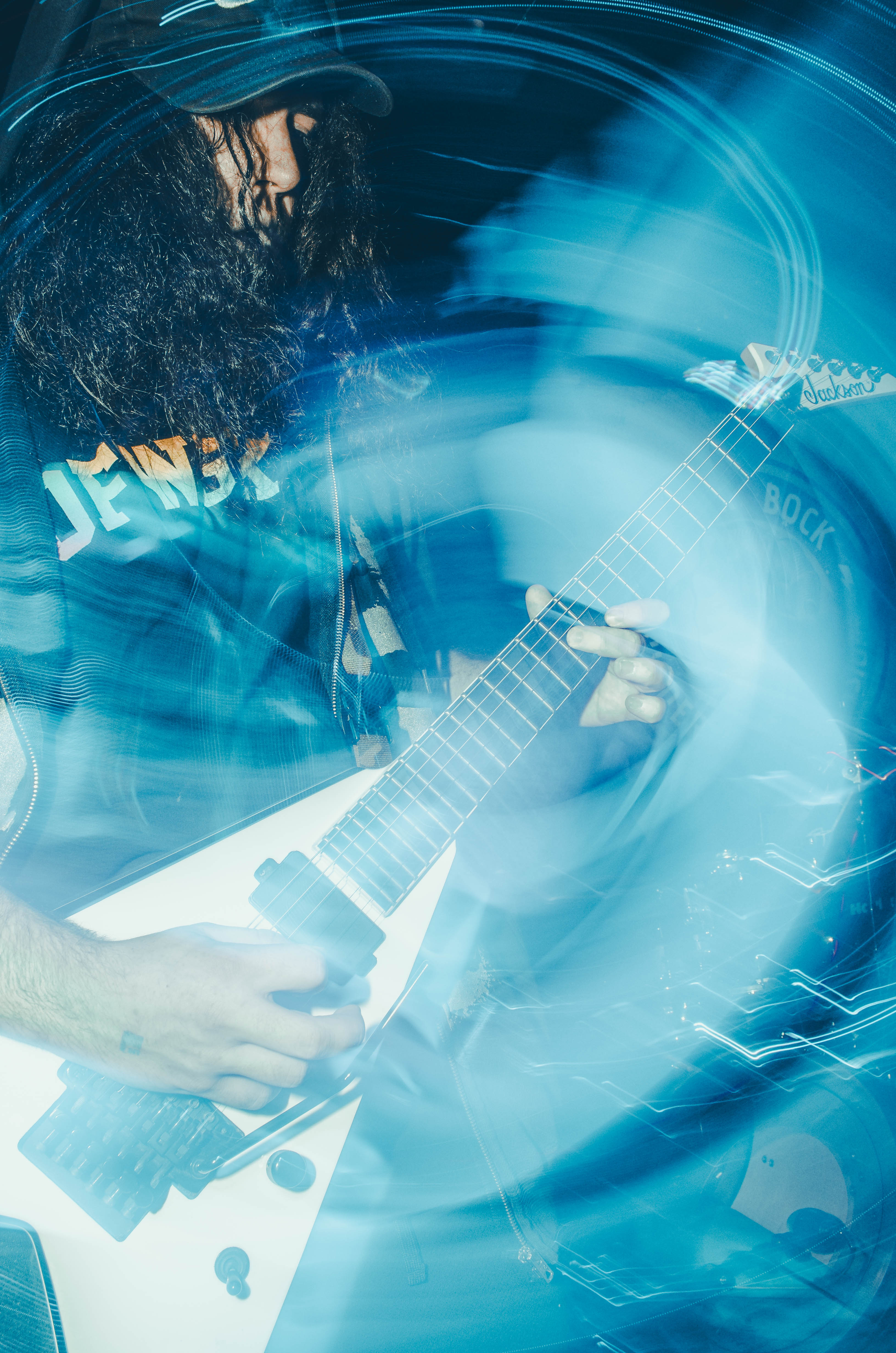 In the Absence of Solace was a co-release between The Coming Strife and Force of Reckoning, two labels that have a great sense of what's happening in Faced Out's corner of the metallic hardcore space right now. Joey agrees: "Absolutely, at least in all of Europe I think TCS is the best label in this style by far. It managed to create a community and even a distinctive sound that will definitely define this era.
"I already knew Oli from TCS beforehand as I operate a smaller label of a similar style as well (Medusa's Lair Records) and they talked back and forth a few times. When we finished recording and had the final product in our hands it was an absolute no-brainer to send it to The Coming Strife as we thought our style would fit in pretty good in his catalogue.
"Oli liked this idea and asked if Force of Reckoning Records could co-release the 12-inch with him, we instantly thought it would be a cool thing as this would mean we would get our stuff out there in the US too."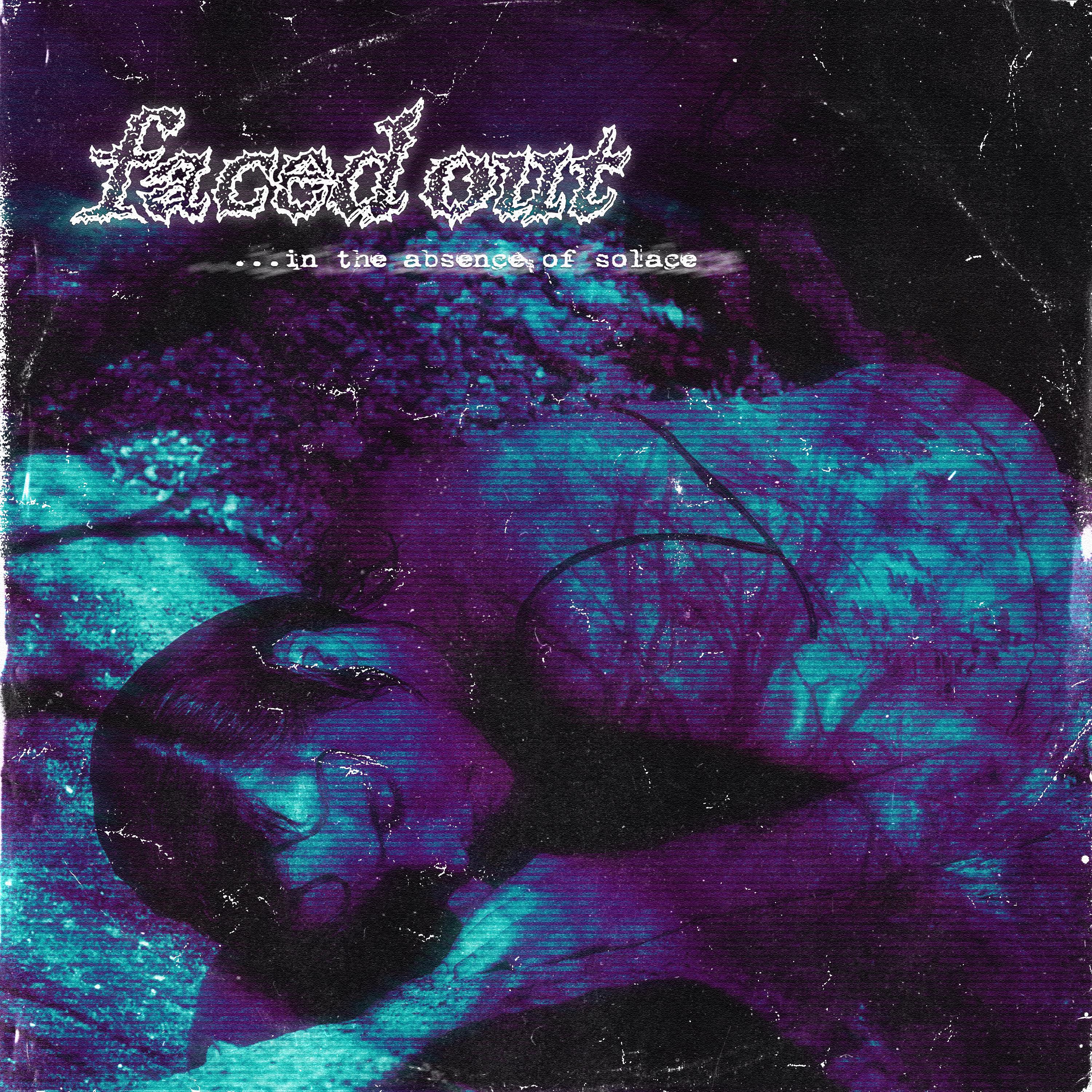 So, how tough has it been to get Faced Out noticed being based in Spain? I'm based in America, and it seems like it's much harder to get people here to pay attention to bands that aren't from the States. Of course, that's different if the band tours here, but it can still be hard.
"I'm not gonna lie, as you expect it is pretty hard for bands from this part of the world to get noticed at an international level. The US has the best hardcore scene in the world, lots of sick bands keep releasing stuff, there are plenty of awesome fests and all of it is perfectly documented with platforms like hate5six. Why would you want to pay attention to some random Euros when you got hours upon hours of sick releases and live footage from bands that are right next door?
"Within Europe, the UKHC scene is by far on top: lots of good bands, fests, labels, you name it... also chances are if an American knows current Euro hardcore bands, those are most likely is gonna be British. Places like Belgium, Germany, France, or even Sweden, have quite a bit going on too even though it's less than compared to the UK."
Where does Joey think Spain sits within the context of the European hardcore scene? "I feel like our thing in Spain comes kinda in a third tier after all those places: our scene is small, fragmented and often there is a lot of bad blood between different smaller regional scenes. It's true that every now and then a band pops up that gets good international exposure but they're few and far between, won't blame anyone though since there are times where this thing was pretty much dead or honestly not worth checking out.
"I think labels like The Coming Strife bridge this kind of gap, as I said, the activity around this label feels like a community and plenty of US heads are part of it. As Oli worked with quite a few bands from Mainland Europe now (including us), from an American point of view, the label can be seen like a window to European metallic hardcore that you know is gonna be good."
***
In the Absence of Solace is available now across all streaming outlets, and on vinyl via The Coming Strife Records (EU), Force of Reckoning (US), and Medusa's Lair Records (cassettes).
***