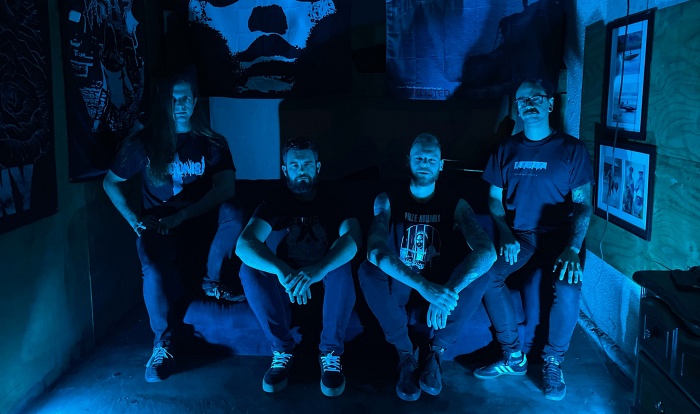 The Keeper is a newer Los Angeles-based hardcore band getting ready to unleash its debut EP, but more on that in a second. Guitarist Jack and vocalist Conor first met back in 2002 in Mission Viejo, eventually forming The Cold Front, a melodic hardcore band.
Meanwhile, about 50 miles away, drummer Alex and bassist Will were playing in a death metal outfit called Mortified. The pair would go on to join The Cold Front, and the band released a few EPs, did some touring, and then broke up around 2012.
That takes us back to The Keeper. When the musicians began exchanging musical ideas again in 2018, bringing forth a metallic hardcore sound that still finds a way to inject melodic elements within its chaotic arrangements.
Now that we're caught up, No Echo is ready to present Between the Cracks in Our Hands, The Keeper's debut EP, in all its glory:
"After years of writing music together, we wanted to explore our heavier and darker influences to better represent the way we view the current state of the world," Conor told No Echo about the band and EP.
"We are extremely proud of these 4 songs and hope you find as much meaning in them as we do. Thank you for listening."
Between the Cracks in Our Hands hits streaming outlets this Friday (July 30th) via War Against Records.
The Keeper on social media: Facebook | Instagram
***
Help Support What No Echo Does via Patreon:
***
Tagged: the keeper