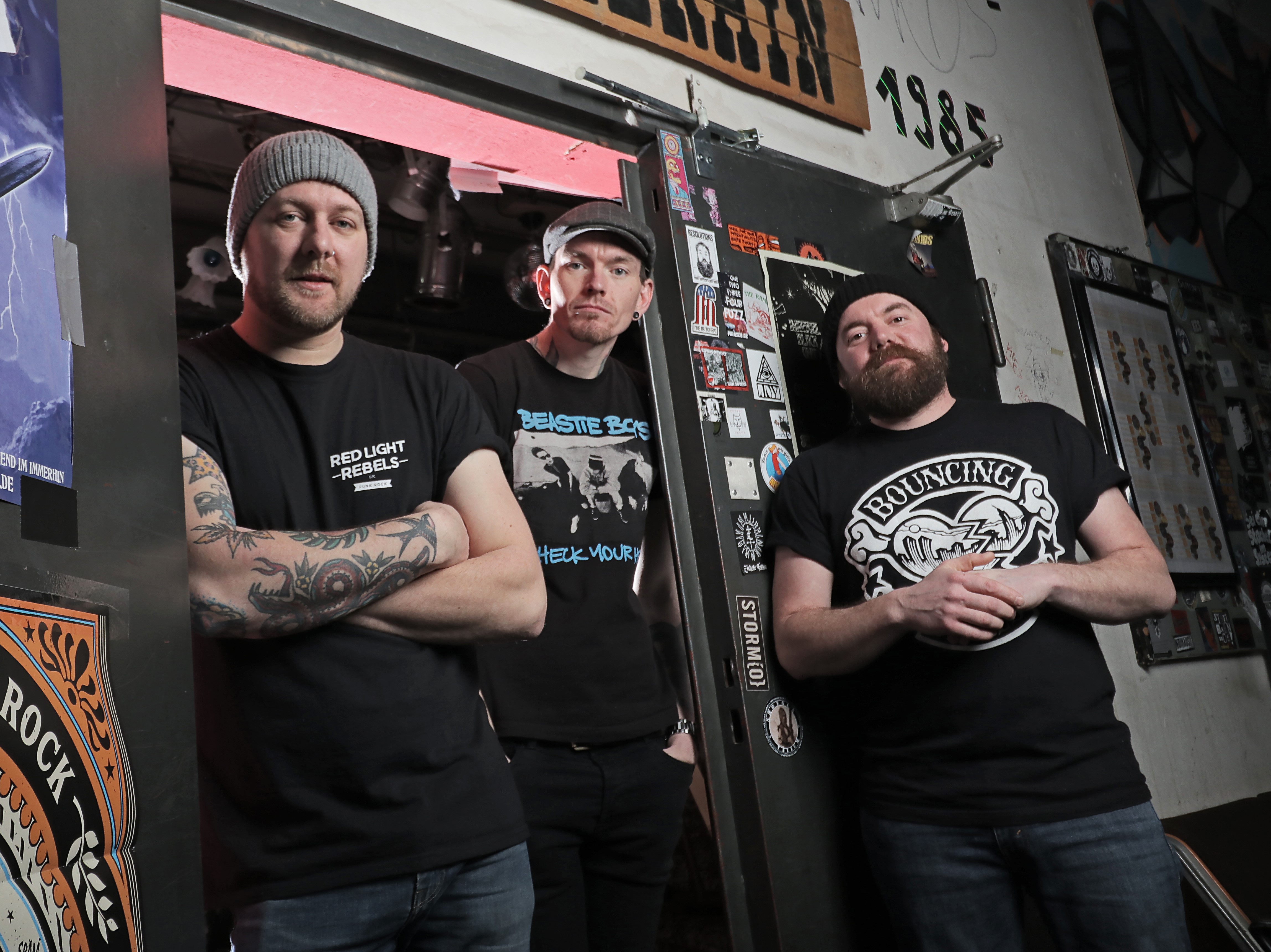 Bottlekids is comprised of three friends from Chepstow, a town in South Wales. The hardcore punk trio features Joe Grogan, known for his and vocal work in Graveyard Johnnys, and like most bands we've covered on No Echo in the last couple of years, the pandemic threw a wrench in their plans.
After releasing their debut eponymous EP in 2019, Bottlekids were gearing up for tour dates with Off With Their Heads and Jaya the Cat, but everything got canned once COVID-19 took its grip on the world. Instead of wallowing in misery, the Bottlekids got busy, channeling their frustration into new material.
"We wrote down thoughts and ideas for music during lockdown to keep sane and even though we couldn't meet up and turn them into songs for a while, when we eventually did it felt like some sort of therapy," Joe says. "The music took shape quickly and there was a lot to get off our chests.
Bottlekids went back into the studio in summer 2021 with producer Romesh Dodangoda (Bring Me the Horizon, Motörhead) to work on their debut album, ZILCH.
Today, we're getting to hear the first single from the forthcoming record via the music video for "Already Dead" right below:
"The first song we are releasing from this session is 'Already Dead' because it conjures up those feelings of dread we've all had during the past year or so and sets the pace for a new chapter," says Joe. "A fresh start in a rotten old world."
ZILCH will be out in early 2022 via SBÄM Records.
Bottlekids on social media: Facebook | Instagram
***
Help Support What No Echo Does via Patreon:
***