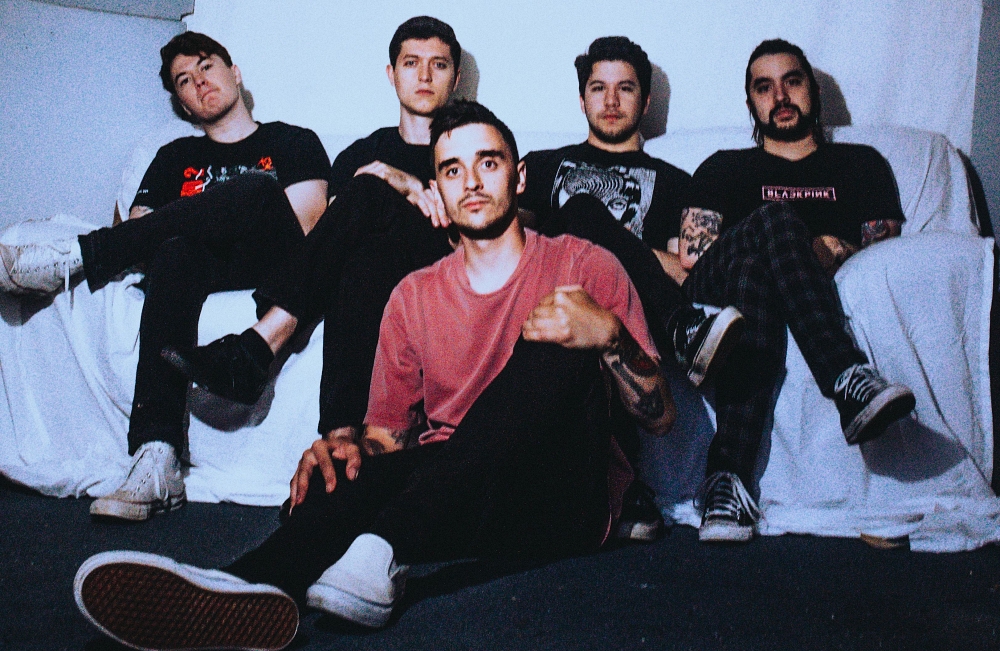 Amora is a Philadelphia-based quintet that made their debut via 2015's In Lieu Of EP. Since then, the band has evolved their songwriting and stylistic approach, proving that "mature" isn't always code for "boring."
It's post-hardcore where massive melodic hooks float above beds of dissonant guitars and arrangements that keep you on your toes, but don't get proggy.
Amora's biggest fan is none other than Fred Mascherino (Breaking Pangaea, Taking Back Sunday, Terrible Things, The Color Fred), who signed the Philly outfit to his Heading East Records. "I love the way Amora combines different styles into their brand of hardcore," Mascherino says. "They had a song where they wrote this busy bassline and their guitarist Tristan told me it was inspired by Anti-Flag."
"Another song, 'Shutter,' has four different members of the band singing lead vocals on it," he adds. "I just love how they aren't worried about anything other than getting their vision for the song across. They make super eclectic, but well though-out, hardcore songs."
With the new partnership solidified, Amora is set to release their latest EP, a five-track collection entitled Cutting Teeth. It's officially out tomorrow (August 12th), but you can stream the entire thing below:
Amora shared the following about the EP:
"'Cutting Teeth' is a collection of songs written and captured in a transitional period of the band. These songs saw us as a whole wanting to take our sound and performance to the next level. Wanting to remove all limitations, we wanted to experiment with more instruments and different approaches to songwriting. Fred Mascherino took such great care in bringing out the best of us."
Cutting Teeth will be out tomorrow (August 12th) via Heading East Records.

Upcoming Amora shows:
8/20 - North Penn Social Club, North Wales, PA
9/24 - Sportsmen's Cafe, Allentown, PA

An October tour is in the works now.

Amora on social media: Facebook | Twitter | Instagram
***
Help Support What No Echo Does via Patreon:
***
Tagged: amora