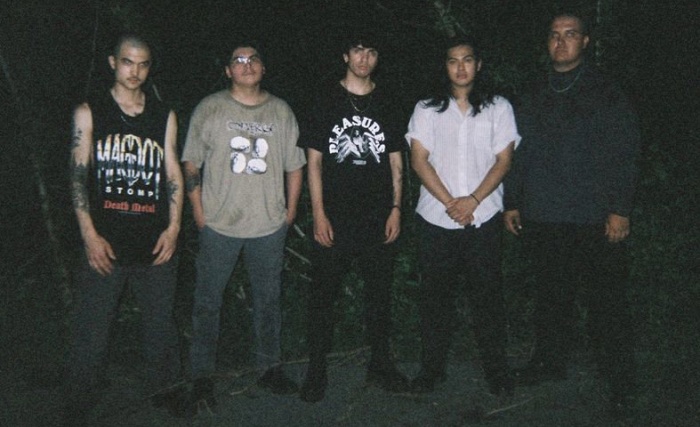 If you haven't checked out Atlanta's Tsuris, you're doing it wrong. The band's freshly dropped full length, Longing for Eternal Love, out via Atlanta's HBD Collective which has quickly become a haven for the city's hottest hardcore. Their ever-growing cadre of artists touting a scene that's unfuckwithable and Tsuris is here to double down on that promise.
Last year, the band dropped some preemptive heat from their debut 12-inch in the form of album highlight and lead single "Misanthropy." That 90-second aptly named blast of brain needling fury was a note perfect teaser for a deeply nuanced album. Showcasing the band's all go/no slow tendencies, it's but one facet of a wildly talented bunch to keep an eye on.
Song of the Day honors, though, go to late album track "Hands of Greed." Starting on a wave of alarm ringing feedback and building drum runs, the riff that ushers in the song is punishing. They boast some impossible low end and vocals that vacillate from scathing hardcore to gutturals at a moment's notice.
Tsuris manage to shoehorn countless ideas into a seamless track that has straight up knocked me flat. True to its name, the greedy hands that penned this banger have snagged some of the year's best riffs and stuffed them into a world beating three minutes.
From slower chugging moments and whirlwind blasts of blackened hardcore, the band boast moments of crust, metallic hardcore, and bass drops that rumble the gut. In their quest to tick every fucking box imaginable, they also toss of squealing thrash leads and an isolated bit of sickeningly perfect bass tone.
For a band with a moniker that roughly translates to grief, strife, trouble, and the like; they have more in common with another silent "t"… tsunami. The songs on display here could displace oceans. Get on board before the storm hits.
Tagged: tsuris