In the contemporary landscape of bands catering to or jumping on the train of whatever will get them the most attention, Blind Justice truly is going against the grain.
While simultaneously not opting for the redone sound of the Don Fury studio of the late '80s, or the metalcore sound of the late '90s and '00s, Blind Justice chooses to do a style oddly hard to find these days: straight-forward traditional hardcore. For someone like myself who grew up on intense, middle-of-the-road, visceral hardcore, Blind Justice is everything I could ask for in a band and in their case, especially with their live show.
I stand by the statement that few bands in current hardcore can touch the energy of Blind Justice and a great deal of this is attributed to their vocalist Mike Botti, a true legend of our time.
Following up a solid LP like Blind Justice's first full-length offering, Undertow, isn't an easy task, but No Matter the Cost does a great job of extending the Blind Justice catalog in a strong way. [Mike] Botti screeches lines of disdain and societal dissention over mid-tempo hardcore tracks akin to Down to Nothing, Tear it Up and Get Real. "Never Enough" is the standout track to me on this new record and one I look forward to seeing live. Other solid contenders for new hits are "Cast You Out" and "Burn You Down."
​For the hardcore fan who isn't looking for another crossover band, another punk band, another metalcore band or another Youth Crew band, Blind Justice brings that straight-forward, straight-up hardcore sound that will scratch your traditionalist itch.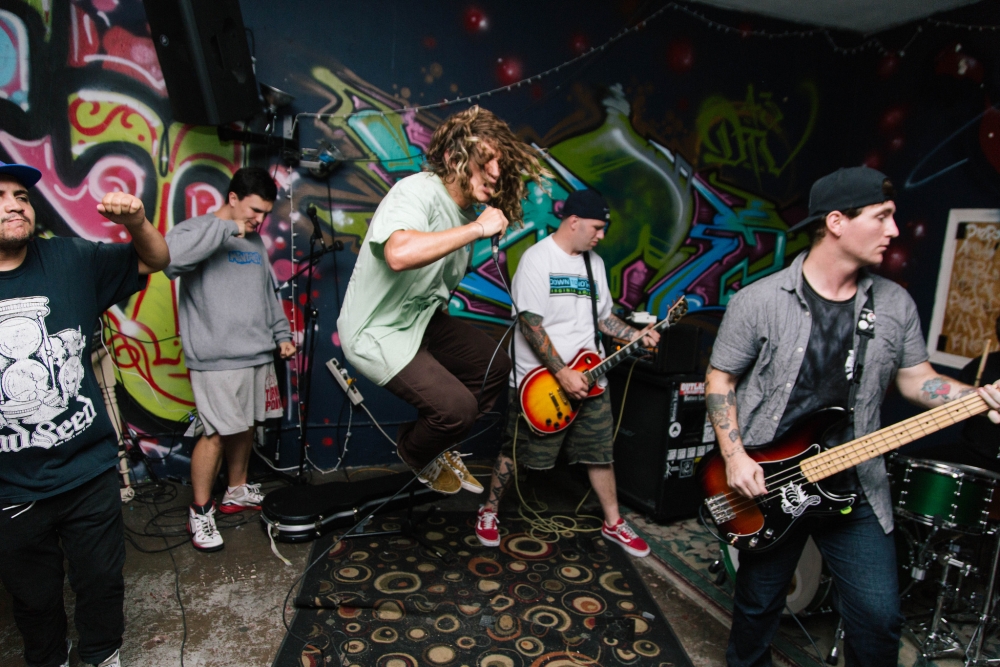 No Matter the Cost goes up for full stream on June 29 and is currently out for pre-order from both Flatspot Records and Edgewood Records. Blind Justice can be seen live on their record release weekend with Down to Nothing and Get a Grip this July, and on the None Greater tour this August with Regulate, Break Away, and Krust.
Catch the band live on the following dates: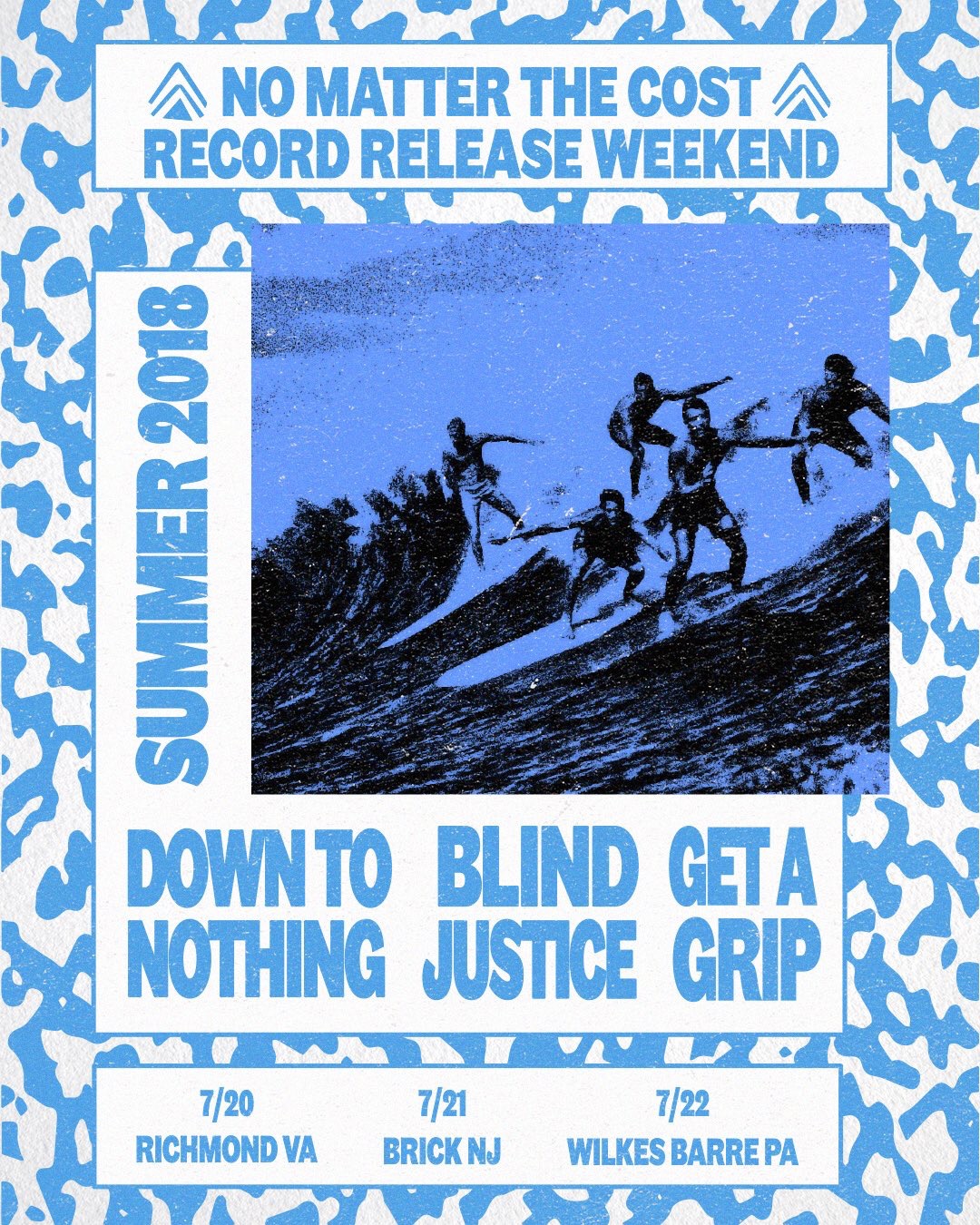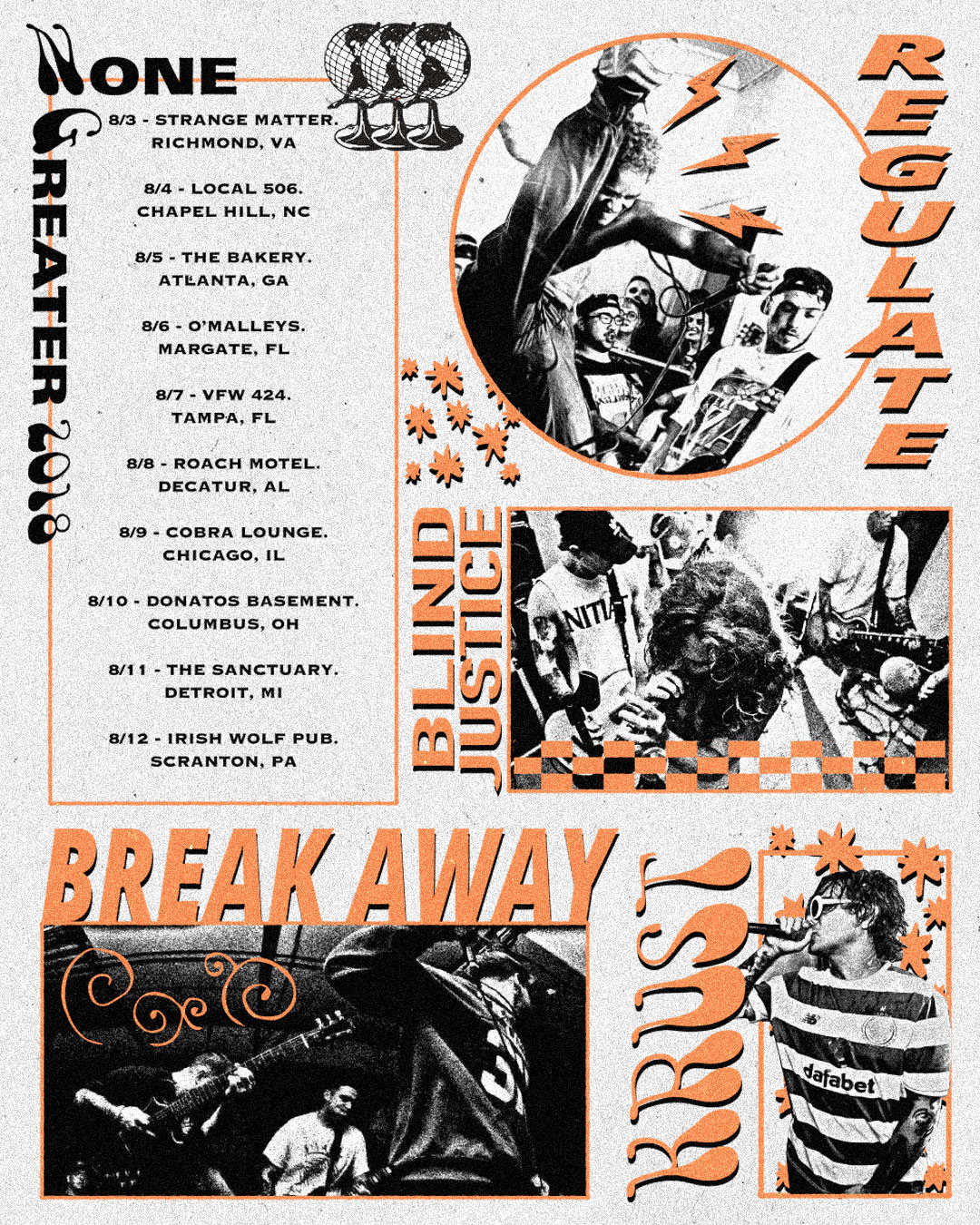 Tagged: blind justice