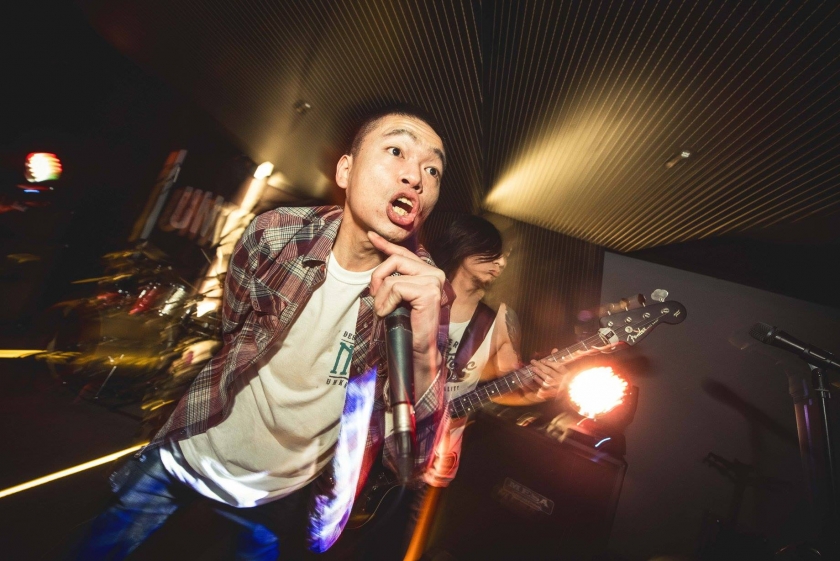 Right off the bat, it really seems like Hong Kong is a city where the deck is stacked against underground and DIY music. There are a lot of day-to-day pressures on Hong Kongers. Pressures to perform in a culture of overwork. Pressures to make ends meet in one of the world's most expensive cities. Increasingly aggressive political pressure from the Beijing government. During my time in Hong Kong, I got a chance to check out an impressively stubborn local scene that has hasn't given up in spite of some overwhelming odds.
Before getting into some bands, I want to give a shout out to the grassroots show space/ "live house" that has been crucial for bringing artists, bands, and audiences together for almost a decade: Hidden Agenda. Located in the Kwun Tong industrial neighborhood on the North side of Victoria Harbour, H.A. has served as a creative solution to the city's increasingly unaffordable rental market. By pooling resources and acquiring industrial spaces in Kwon Tong, H.A.'s devoted masterminds have kept the live house alive through several location changes. Throughout its lifespan, H.A. has been dogged by police and the Lands department… both of which likely have not-so-hidden agendas of their own for targeting a venue that supports outspoken local alternative culture. For a great look into the passionate uphill battle of H.A., I would highly recommend 2012's Hidden Agenda: The Movie (Part 1, Part 2, Part 3).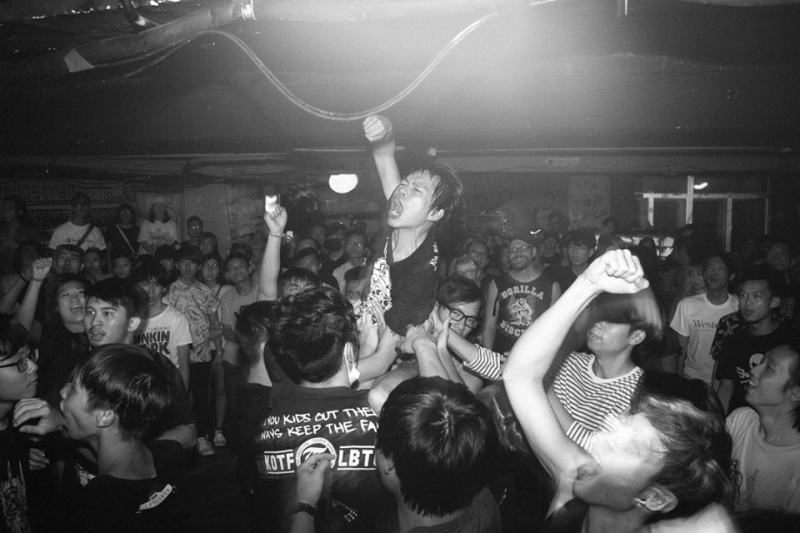 Before I do any kind of list of bands, I want to clarify that HK has a really diverse scene with a lot of different sounds going on. From gloomy post-punk to rowdy Oi!, shows in the city tend to be an eclectic mix of styles. I stuck to some bands in the hardcore ballpark for my list below, but I always encourage people to check out live videos of what's going on at Hidden Agenda to get the bigger picture.
King Ly Chee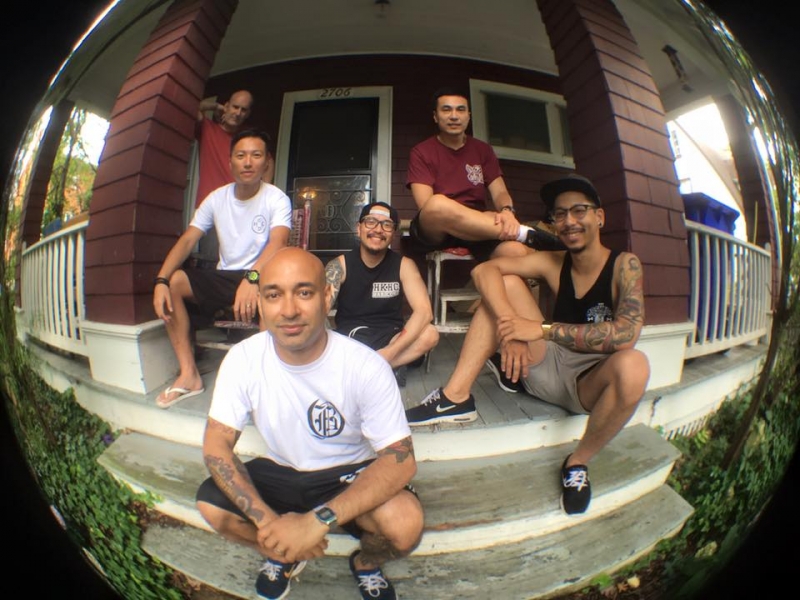 The first band I'll mention happens to be one of the first bands I saw at H.A.: King Ly Chee. From 1999 until this year when they went on an indefinite hiatus, they were perhaps the strongest voice in Hong Kong hardcore. Through a lot of years and lineup changes, the band became known for hugely energetic live shows with big, catchy NYHC-styled shoutalongs. To further the NYHC connection, Lou Koller from Sick of it All did some guest vocals for King Ly Chee and the two toured Asia together. The band put together a great video for "Lost in a World," a cut with a Koller guest spot. It was shot in the Kwun Tong neighborhood near H.A. and in Chunking Mansions, a spot in Kowloon with a lot of history. This was a hometown hero-type of band and the audience response when they played was the real deal.

Yau Dong
When I first saw King Ly Chee, I also got to check out Yau Dong. They only have one EP out so far, but it's worth checking out. Their sound has got a meaner, more metallic edge than King Ly Chee that definitely manifests in the breaks. Their live show was commanding and mosh-friendly. They also put out a really fun video involving a bunch of HK scene folks having the time of their lives:

CharmCharmChu
CharmCharmChu are another great band that I first caught at H.A. This crew of lunatics have been playing "Bay Area" thrash since '09… Kowloon Bay, that is! They've recorded a small body of crunchy crossover rippers, but this is a case where their live show really sold it for me. Vocalist Bob Wan performs like he is utterly possessed and their set is a tough act to follow. I have fond memories of seeing these guys and wish I could see them tonight.

Fight Club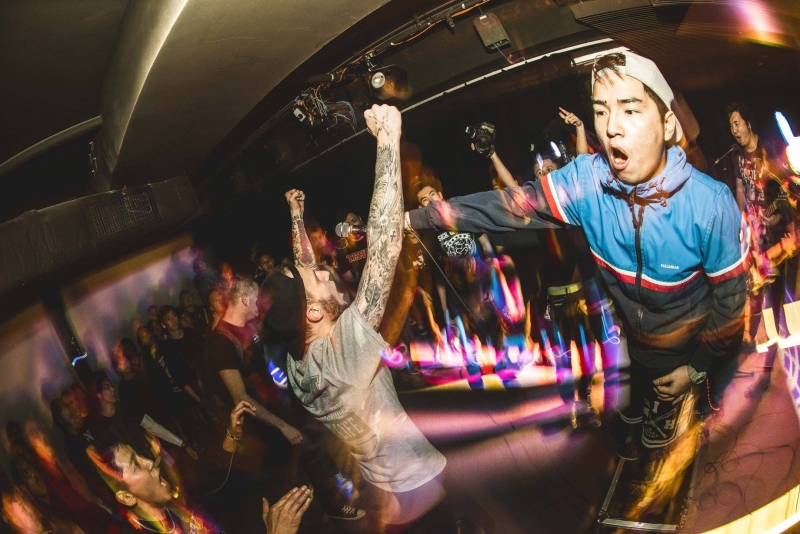 Sadly, I didn't get to check Fight Club out when I was living in HK and I know less about them. From what I can tell, it's fairly early days for this band and they don't have a full release out yet. They do, however, have a couple of videos (lyric and visual) accompanied by their straight ahead heaviness. If you want to see Thomas the Tank Engine trainwrecks set to HK HC, here's where to go:

Dagger
The indefinite hiatus of King Ly Chee earlier this year left the HK scene without one of its most iconic bands, but not without one of its most well-known personalities. Riz Farooqi was the vocalist of King Ly Chee and has become an active promoter of the HK scene (and Asian DIY music as a whole) through his site Unite Asia. Soon after the hiatus of King Ly Chee, he announced a new band called Dagger, which is a HK HC supergroup of sorts with Farooqi being joined by Yau Dong and Fight Club members. They recorded an EP back in April of this year and it's worth checking out. Here's hoping for a full-length sometime within the next couple years. They also released a vid for a heavy song about a heavy subject: Youth suicide in Hong Kong.