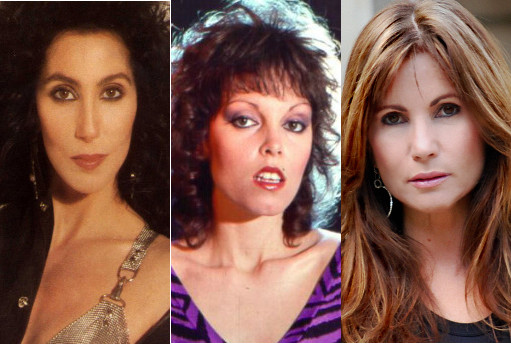 The reason I've always loved AOR (Album-oriented rock) is because I'm a sucker for a great hook. Outside of hair metal (never loved that term, but you get the idea), I can't think of another genre of music where the marriage of big guitars with harmonious vocals is the focal point. While Steve Perry (Journey), Jimi Jamison (Survivor) and Lou Gramm (Foreigner) have all been celebrated, and rightfully so, as some of the finest vocalists AOR has ever known, there are many other singers in that universe that deliver the goods.
Today, I'm taking a look at five of my picks for the Best Female AOR Singers. No, they aren't in any particular order. That would have been torture!
Pat Benatar
She's taken on pop, blues, and even jazz standards during her career, but hard rock, and even moreso, AOR, has been the setting where Pat Benatar's powerhouse pipes have shined the brightest. Her work on 1985's "Invincible" single remains an AOR vocal masterclass. Here's to hoping she revisits her early to mid-'80s sound on her future records.
Cher
Right about now you're thinking to yourself, "Cher? WTF?" But if you're an AOR obsessive like I am, you already know why the Hollywood legend deserves a spot on this list. Most of her discography is rooted in pop, but albums like 1989's Heart of Stone find her singing top-shelf material from AOR tunesmiths like Diane Warren, Michael Bolton and Jonathan Cain. Do some digging on Spotify or YouTube, and you'll find plenty of AOR goodies from Cher.
Ann Wilson (Heart)
What can be said about Ann Wilson's voice that hasn't already been said? For the purposes of this list, I'm focusing on her work with Heart during their years at Capitol Records. AOR gems like "Never," "All I Wanna Do Is Make Love to You," and "Alone" came from that fruitful period of the band. Critics might dismiss that era of the group, but for me, and millions of others, those albums, and Wilson's stadium-sized vocals, will always be AOR gold.
Patty Smyth (Scandal)
Her solo material has always veered towards the Adult contemporary radio format, but during her original stint (1981 - 1985) fronting Scandal, Patty Smyth was an AOR queen. Her raspy yet tuneful vocals were born for the style, giving tracks "Beat of a Heart," "The Warrior" and "All I Want" a winning balance of grit and beauty.
Robin Beck
Robin Beck has never enjoyed huge commercial success, but ever since the late '70s, the Brooklyn native has kept busy, both in the studio, and on the road, bringing her dynamo vocals to crowds all over the globe. Her Trouble or Nothin' album from 1989 is an AOR treasure trove, with songwriting credits from the likes of Desmond Child, Billy Steinberg, and Holly Knight, among others.