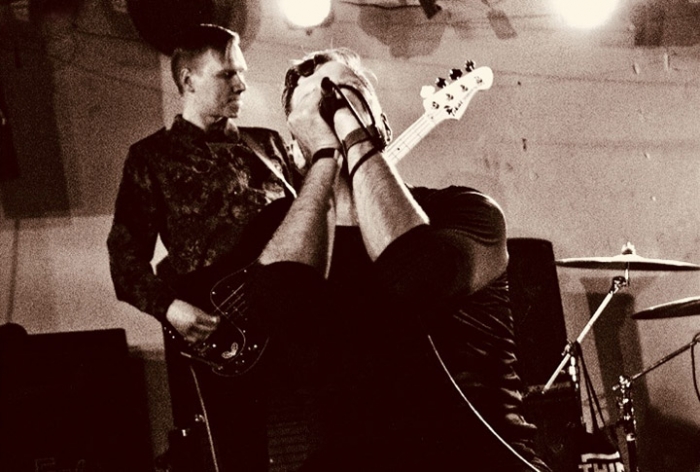 Vegas is the brainchild of T, a musician who has been creating both the music, and its own world around it, since the end of the '90s. When I last corresponded with T in 2018, he listed such bands Negative Approach, Depeche Mode, and Acme as some of his prime influences when it comes to the project.
During that exchange, we were discussing Vegas' then-recent album, Digital Affairs Neurotic, but this time out, I'm communicating with T about the forthcoming new album, . . . not ever.
Fill us in on all-things Vegas since it's been a couple of years since we last spoke.
All things are only transitory and V.E.G.A.S. has been ringing down the spinning grooves of change to further morph to something new and something strange. Still roaming the globe and while I do not "rock my khakis with a cuff and a crease", to say it with the elaborate and colourful words of a distinguished West Coast philosopher Andre Romelle Young: "Still at it, after-mathematic."
Before we get into the upcoming album, last year saw the release of a split wth Sarin (heard above). How did that project come together? Do you have a history together that goes back a long time?
Sarin's frontman, Michael, is an accomplished chef and we found to have a common understanding that food is better when music is involved. The underlying idea for the split project was that a restaurant without a soundtrack is not one worth dining in, and a silent kitchen is not one worth Michael channelling his culinary alchemy in.
We considered it our duty to fill Michael's restaurant with tunes that inspire his whole crew and set out to write jams for grilling, anthems for stir-frying, ballads for braising and acoustic epitaphs for all-afternoon endeavours to ensure that the kitchen is never silent.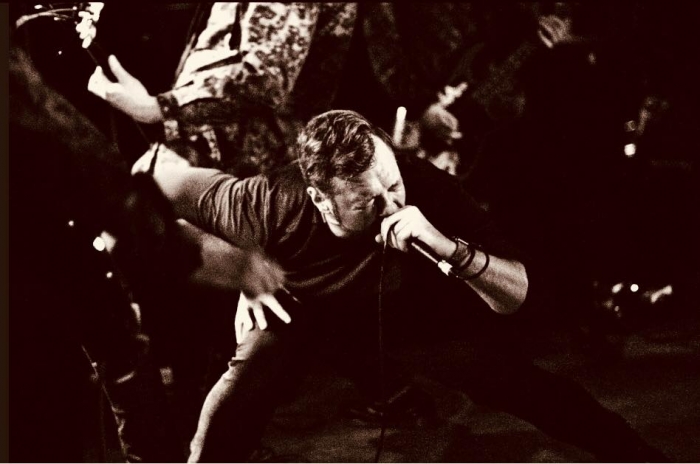 Tell me a bit about the forthcoming Vegas full length.
New songs for the full-length album, . . . not ever., were recorded utilizing a roomful of traditional instruments for most of the hardcore punk inspired ditties but also included a Casio SK-1 keyboard with a bent circuit board, an out-of-tune African marimba and an ukulele.
The new record was written and recorded in Munich (Germany), Abu Dhabi (United Arabic Emirates, Islay (Scotland), Moscow (Russia), Melbourne (Australia) and Porto Alegre (Brazil) between 2018 and 2020 in bid to create maximum aural abrasion.
Cover artwork was courtesy of the ever-intriguing entity Give Up and what has materialized so far aligns perfectly with the objectives behind the new release: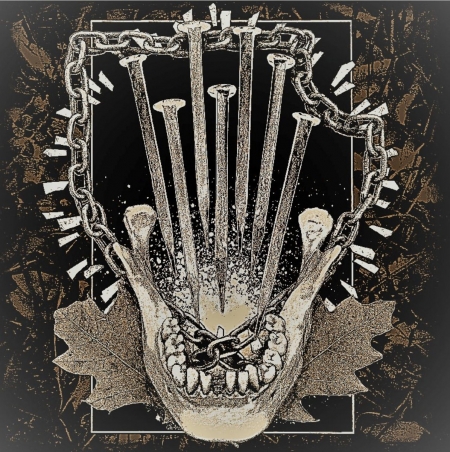 Can you give me some insight on the stylistic direction we can expect on the record?
12 new songs, which we had a lot of fun recording.
The new album is comprised of tracks ranging from nods to discrust bands that found a home on Clay Records in the early 1980s via gut-punching metal-infused songs based on the backbone of the more arsenic side of what made hardcore punk heavy and powerful in the mid-'90s.
To round it out, the record sprinkled with a ditty that [Sire Records founder] Seymour Stein would have been pleased with for his "Don't call it punk!" campaign in support of new wave.
The vinyl version of the new LP will be released in a very limited fashion and details will be unveiled soon.
***
Vegas on social media: Facebook | Instagram | Bandcamp
***
Donate a few bucks to help with No Echo's operating costs:
***