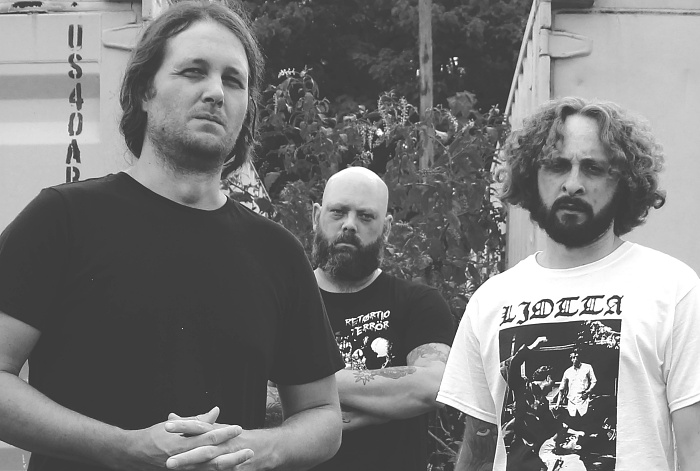 Gaawk is a new band based out of the hardcore/metal hotbed of Richmond, VA. The trio was founded by drummer Nathaniel Roseberry (also of Street Pizza), guitarist/vocalist Nick Crider, and bassist Keith Paul.
In terms of Gaawk's stylistic approach, the band points out such influences as Discordance Axis, Nile, and Spazz. That's not surprising once you check out the Virginia outfit's grindy and manic songwriting style.
"We all came from heavier music backgrounds, which you can hear surfacing in little bits in our other projects, but none of them let full metal havoc out," says Nick. "I think Gaawk is just us letting go of nuance and hesitation, and allowing the fuzz pedals to just stack on top of each other."
Gaawk will be releasing a 7-inch entitled Meaningless later this week and No Echo is pleased to present the music video premiere for "Bleak Ritual," a menacing track from the EP:
"Gaawk filmed this video with very little planning beforehand," Nathaniel told No Echo through email. The bassist co-directed the clip with bassist Keith Paul. "We had a song title and a few masks and robes our drummer had from past Halloween costumes.
"We improvised as we trekked through dilapidated parts of Richmond, VA using only a cell phone to film. We may or may not have trespassed into an abandoned gas factory...We became a human feast of sorts to the swarms of mosquitoes, offering up our own blood in the Bleak Ritual."
The Meaningless 7-inch comes out on October 1st and can be pre-ordered at this link.
***
Help Support What No Echo Does via Patreon:
***
Tagged: gaawk