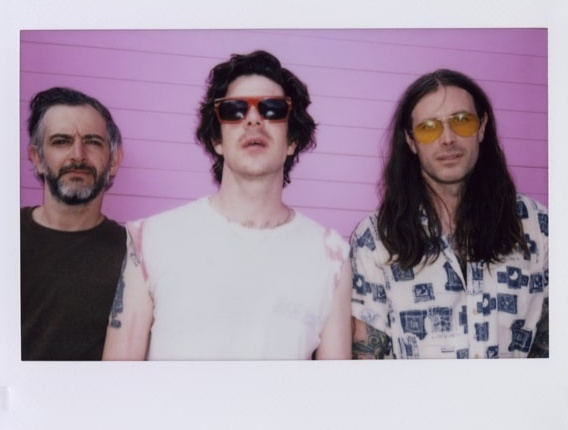 Comprised of bassist/vocalist Simon Doom (MGMT), guitarist/vocalist Jim Carroll (American Nightmare), and drummer Q (Doomriders), Spiral Heads is a band that understands the importance of a hook. Sure, the power trio channel their melodic sensibilities through a scuzzed-up punk prism, but in the end, what they're doing is unapologetically catchy. Spiral Heads give props to The Damned, Buzzcocks, and early Nirvana in their bio materials, but it's the mention of Wipers that gets my attention since the Portland punk band rarely gets namechecked these days. "I think [Wipers founder] Greg Sage brought American punk rock to a different level," Simon Doom told me during a recent conversation about Spiral Heads.
He continued: "Long songs, guitar solos, emotional lyrics, etc. Greg wrote from his gut rather than within the confines of what was labeled 'punk rock' at the time. We probably bring Wipers up a lot in the bio to let the reader know that, if you walk in on us playing a 1-minute and 45 second banger about being sick of shit, our next song could be a 6-minute opus about aliens. Ya know?"
Quiet Panic—the new record label imprint co-founded by Ryan Hoffman (Chain Of Strength, Justice League, Circle Storm) and Michael Messina (ex-Southern Lord, Cobra Music A&R)—shares my enthusiasm for Spiral Heads, who along with their partners, Bridge Nine Records, will be releasing their eponymous debut EP in October. No Echo got the first track leaked from the record in the form of an earworm called "Baby's Got Bangs":
Spiral Heads' roots can be followed all the way back to a guitar camp Simon and Jim met at when they were both teenagers. I asked Simon what was the commonality the guys found between each other back then: "Most of the kids at guitar camp we went to either worshipped Yngwie [Malmsteen] or Trey [Anastasio], so to find someone who shared my love of punk and hardcore was a goddamn treat!"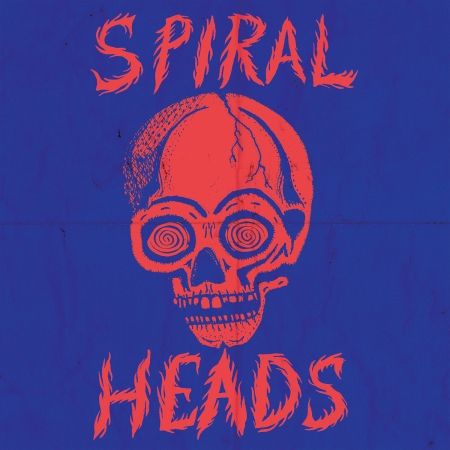 As I mentioned above, Spiral Heads aren't by any stretch a pop group, but their material is definitely hook-driven. That lends the songs on their forthcoming EP a timeless kind of quality. I brought that idea up to Simon.
"It's just maybe the way we write? For me, personally speaking, I usually start with a song title and build the song from there. If I find a good tonal quality and rhythm for the title, the title usually becomes the hook. Hook first writing, I suppose?"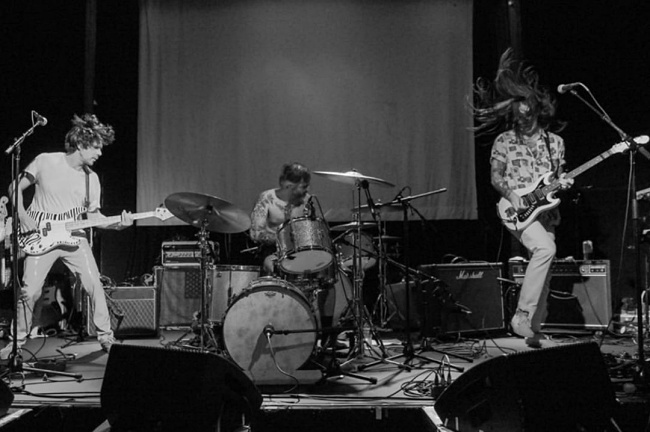 With the record dropping next month, Simon told me that Spiral Heads have a lot of stuff already cooking beyond it. "I think we are gonna try and do as much touring as possible while considering our other obligations. It's actually a pretty good time because our other projects are kinda taking it easy... also, we are already writing songs for Album #2 even though we haven't even released our first EP, so this definitely ain't gonna be no one and done fandango. Spiral Heads till we're dead (is the idea)."
Recorded in-between New York and Boston, with mixing handled by Doug Boehm (Elliot Smith, Guided By Voices), the Spiral Heads EP will be released by Quiet Panic/Bridge Nine on Oct. 25 and can be pre-ordered today.
***
If you dig No Echo, you can donate a few bucks to help with the site's operating costs:
Tagged: american nightmare, spiral heads