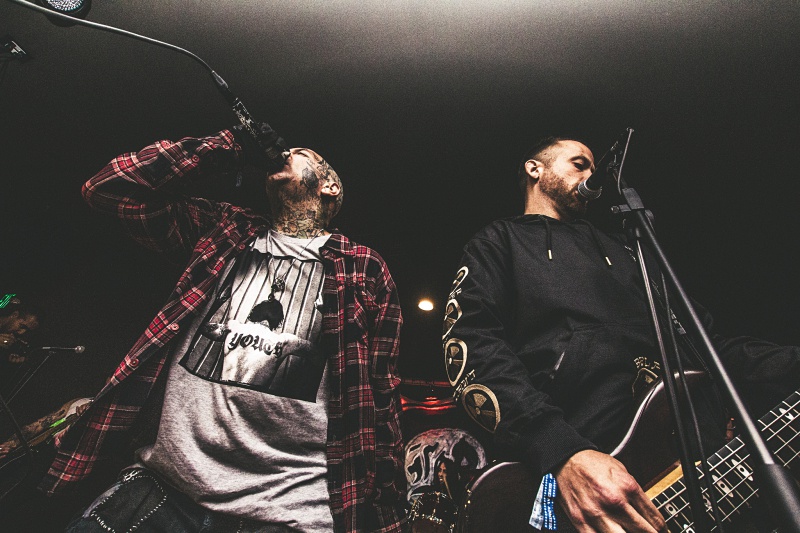 No Echo's primary goal is to help spread the word about hardcore, both new and old. The nostalgia aspect is something that always does great in terms of traffic, but I feel that it's important to keep pushing the current community of bands, labels, and photographers that put their blood, sweat, and tears into this movement. With that spirit in mind, I've been putting together a feature at the top of every year since 2016 highlighting some of the newer bands ("newer" for me means formed in the last 2-3 years) from the hardcore scene that I feel are worth your time.
I've said this before, but I know how contentious these lists can be and it's impossible to make everyone happy, but I welcome to hear whatever picks you think I might have missed. Thanks for reading the site and here is No Echo's 12 Newer Hardcore Bands You Should Check Out in 2019 list.
Combust
This NYC-based outfit keep true to their local roots, with a sound that brings to mind late '80s, early '90s hardcore from their region. It was recently revealed that Edgewood Records—a label that has released material from such bands as Trail of Lies and Regulate—will be dropping Combust's debut EP, The Void, later this year, so having that push will surely help raise their profile.
Dominant Force
I'm not sure if they named their band after the McRad EP or not, but what I am sure of is how much I've listened to Dominant Force's We Don't Want the Last Laugh EP. The Florida group had me where they wanted me the second I heard the opening seconds of the EP's first track, "War Party." The vocal style is melodic yet bursting with attitude, in a John Joseph sort of way. Triple-B Records recently posted a Dominant Force 3-track promo on its Bandcamp page, so here's to hoping the label and the band do more cool shit together in the new year.
Ekulu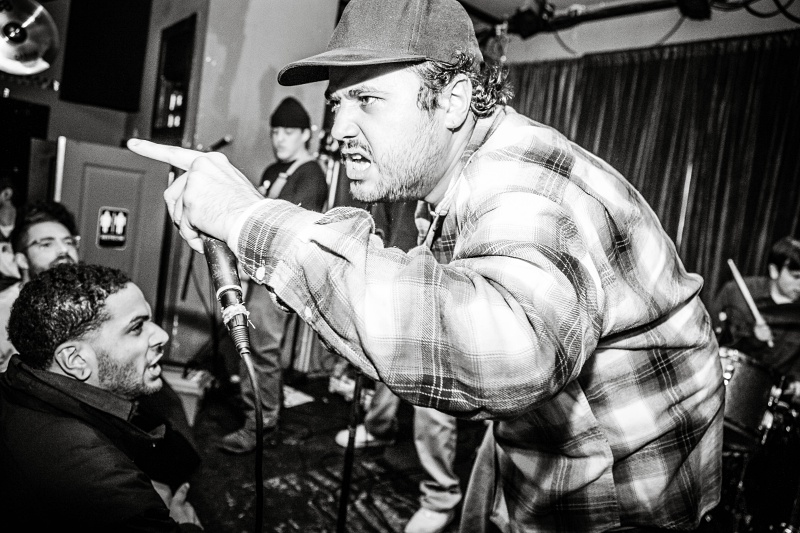 One of the most hyped new bands to emerge from the hardcore scene in 2018 was undoubtedly Ekulu. Comprised of musicians who've played in such acts as Candy and Glory, Ekulu are worth all of the praise, and that is evident in their self-titled demo. As No Echo and other outlets have favorably pointed out, Best Wishes-era Cro-Mags is a clear influence, but the songwriting chops are so goddamned sharp that you know the NYC-based crew will not have any trouble transcending that comparison and create a classic with their full-length.
Fixation
Part of the WAR Records roster (Berthold City, Enforced, Struck Nerve), Philadelphia's Fixation are wizards of fast-styled hardcore. Matthew Green's snotty vocal blitz compliments the aggressive and often punky arrangements perfectly. The forthcoming release of an EP entitled Into the Pain this coming spring is another reason to get excited about Fixation in 2019.
Extricate
Debuted on this very site a few months back, Southern California 5-piece Extricate (formerly known as Forewarned) play a specific style of music that scratches that '90s metalllic hardcore itch I know myself and many readers of No Echo suffer from. "We would like to believe that we have something to say, and this is the best way that we know how to get people to listen," the band's singer (Extricate features vets from the hardcore scene but they rather not list their names for promo purposes) told me about their lyrical point of view. If you haven't done so already, do yourself a favor and stream Extricate's Unforgiving Years EP below:
Hag
Just last month on the site, Michael D. Thorn described Hag's musical approach like something that "snarls and lunges at you like a rabid creature in the night" and I can't argue with the man. The Swedish miscreants' Be My Filth EP from 2018 is a wicked piece of work and if the band can figure out a way to tour the States this year, I can see them going over big with folks who love everything from Los Crudos to Youth of Today to Tragedy.
LIFT
Connecticut's LIFT have the goods to become one of the hardcore scene's biggest bands out today. Their musical DNA shows traces of the rhythmic thrust of Snapcase and Stillsuit, with the metallic leanings of Turmoil and early Vision of Disorder, albeit via a modern lens. If the guys in the group are committed to touring, I wouldn't be surprised if someone like Roadrunner Records or Century Media snatch LIFT up.
Never Ending Game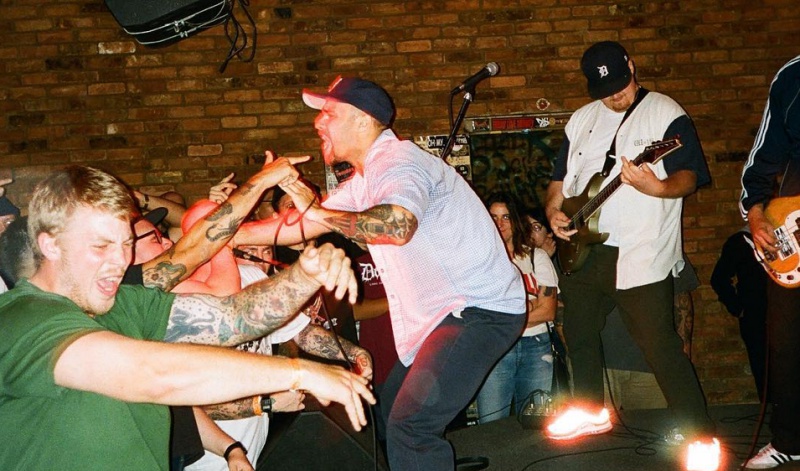 Never Ending Game brings together guys from such Detroit hardcore combos as True Love, Detain, and the recently broken up, Freedom. The mindset here is gritty, street-ready hardcore that has no room or care for nuance. Quite simply, if you're like me and have a soft spot for ignortant '90s hardcore in the vein of Next Step Up and Neglect, Never Ending Game will appeal.
Pure Pressure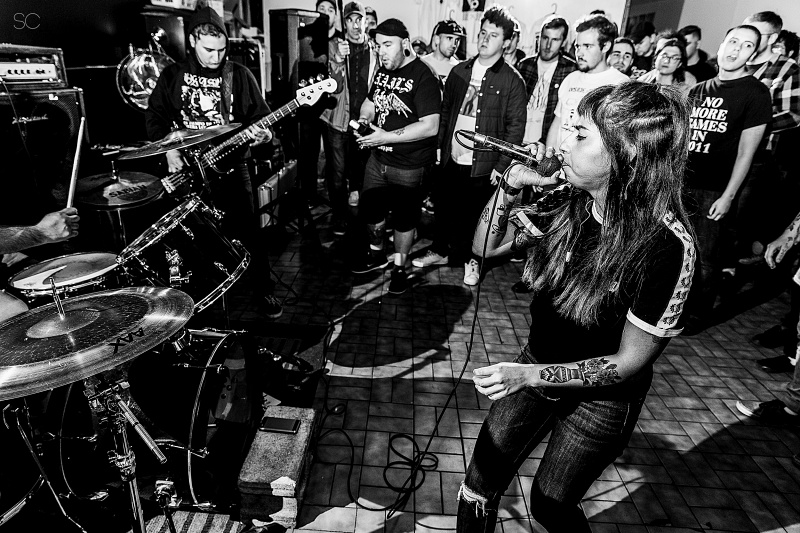 My introduction to Canadian hardcore punkers Pure Pressure came with the 2018 release of their Relàmpago De Furia EP. Props to Painkiller Records' Chris Minicucci for putting the record out and schooling me on the group's classic NYHC-influenced sound (think early Agnostic Front, rather than Gorilla Biscuits). The blend of the band's rabid tempos and Karla Paulina's hoarse vocals make Pure Pressure a devastating proposition.
Raw Breed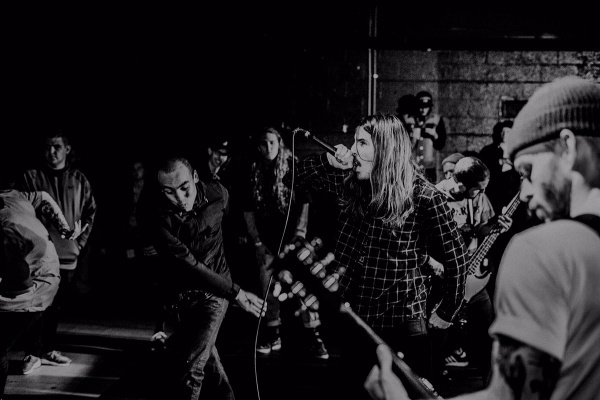 Alongside bands like City Hunter and Cadaver Dog, Raw Breed is helping push Denver, CO as a hardcore hotbed as of late. "I'd say our sound is a mix of NYHC bands like Breakdown, Altercation, and Killing Time, with a good amount of Boston influence sprinkled in," bassist Joey Hidalgo told me about Raw Breed's sound in a 2018 No Echo profile. I definitely agree with Joey's sonic assessment but there's also an unhinged manner in the way the band tears through their songs that should also be celebrated.
Section H8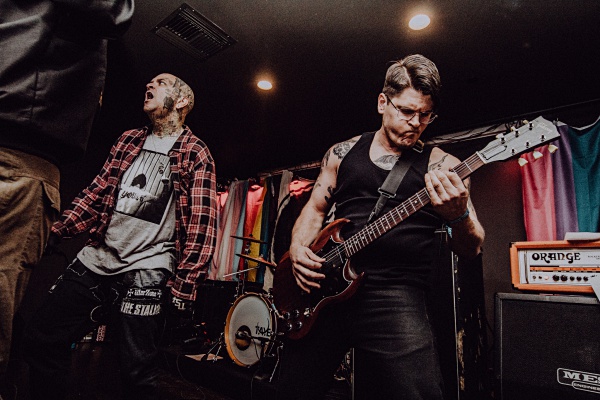 Like other music website hacks, I'm not above making big statements that I know people will get pissed about. "Section H8: Meet the Best New Hardcore Band of 2018" read one of my more hyperbolic headlines on the site, but man, I meant it. The Los Angeles quintet's Phase One EP is a nasty motherfucker, but I'll let vocalist Michael Torres sell you on that: "If the Cold As Life 1993 demo and Madball Set It Off fucked in hell and made a gang of Japanese punk babies, that's what we shootin' for."
Worn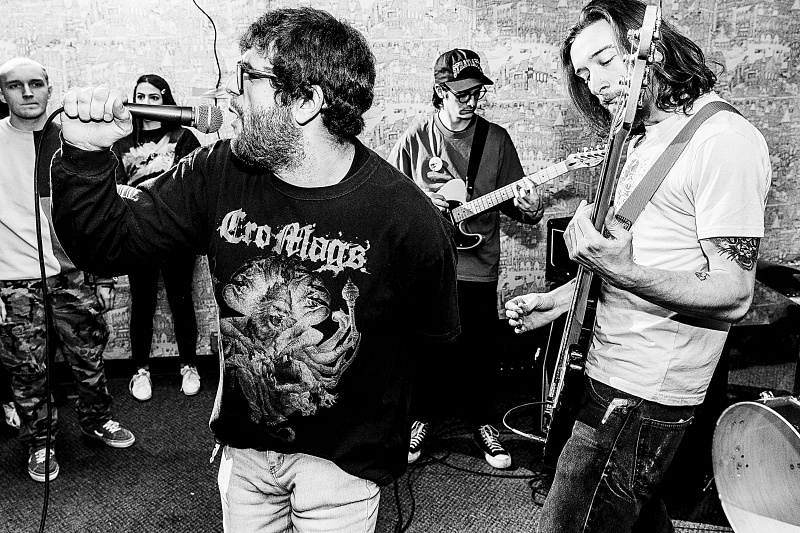 Worn features previously No Echo Art Spotlight subject Peter Maria within its ranks and that's how they initially got on my radar. The band's sound is a violent storm of Clevo-like metallic hardcore with touches of power violence in short spurts, and dance floor-baiting mosh parts that never overstay their welcome. 12forty Records will soon be releasing the Pennsylvania unit's Not Your Game EP, so expect to hear more from these guys in the coming year.
Other hardcore bands to watch out for in 2019:
***
If you're shopping for vinyl, CD, and cassette hardcore titles, head to No Echo's partner store, Reverb LP, to see what they have available. Every purchase you make helps the site.
Tagged: 12 newer bands to check out, combust, dominant force, ekulu, fixation, forewarned, hag, lift, never ending game, pure pressure, raw breed, section h8, worn