With Cro-Mags keeping up a busy release schedule as of late, I wanted to learn more about the material. So, I dropped bassist/vocalist Harley Flanagan a line recently to see how he's been dealing with and staying creative during the global lockdown.
I also found out about he and the Cro-Mags' future plans.
Yo Harley, what's up, man? So how's the last year been for you... pandemic, new president, etc.?
Yes, a lot has changed in a relatively short period of time. But my life has been pretty good.
I'm a bit behind on new hardcore. In the Beginning is the latest Cro-Mags album, and you also released the 2020 EP more recently. How was it writing that and practicing in the current climate?
Well, that makes two of us, I know nothing about new hardcore. For In the Beginning, we didn't practice much at all, we just recorded. We had maybe 4 or 5 songs mapped out when we started tracking In the Beginning, and the rest was written during the sessions.
2020 was done much the same, except this time pretty much all of it was written in the studio or during the session. We put out two records last year: In the Beginning came out on vinyl CD and download in June 2020, and 2020 was available for download in November last year and is now available on CD and vinyl.
We have done 5 music videos in the last year and change, 3 from In the Beginning, and 2 from 2020. The circumstances were unusual but I get inspired during times of chaos and world crises.
Steve Zing (Samhain, Danzig) did sound for the Quarantine Show when the lockdown started in March 2020, and as luck would have it, he finished building out his studio—Trick or Treat Studio—in the summer when nobody was open. We were so lucky to be able to track and record at Zing's. It's the only way we could have recorded 2020 during 2020.
You also did two 7 inches you with Nuclear Blast, right? What's it like working with them?
The EP Don't Give In came out in June 2019, and From the Grave in December 2019—with Phil Campbell from Motörhead on the title track. Both had 3 tracks from the full-lenth, In the Beginning. We are currently with Arising Empire, which is affiliated with Nuclear Blast in Europe, and Mission Two Entertainment. So far so good, I am looking to see what the future has in store.
Do you think interest in music in general has picked up because of these worldwide lockdowns?
I couldn't tell you. I think interest in music is always there but I do think people are starving for shows. So, the future is gonna be great when we get past all of this shit.
I guess you will be wanting to tour the record but probably still have no idea if and when, right?
Supposedly we are still on for shows this year, but we will see. We make plans, I stay ready, but we shall see. Most of it is not up to us and every country has different rules so its been hard figuring out what is still on and what is postponed til next year.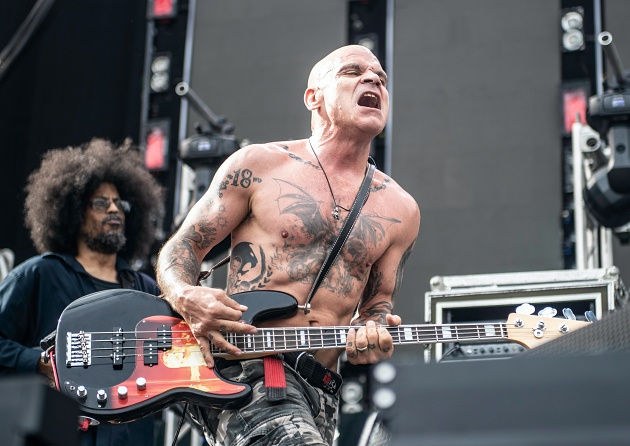 How do you feel about possible changes in how live shows will be held, with hardcore having a lot of crowd involvement, etc.? Things could be weird, right?
I have no idea what to expect because I don't know what kind of stages opening back up is going to go through, but if everyone has shots, and once herd immunity has kicked in, they may be the best shows ever in history now that people know what they have been missing and how lucky they once were.

This could all be great in the end. We shall see.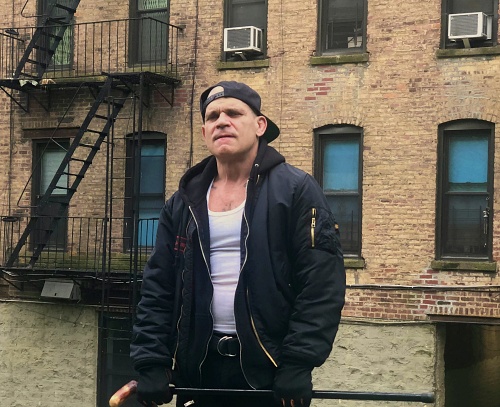 Being a record nerd you have some mad colors of the latest record aye?
We have several different vinyl versions of In the Beginning and 2020, all of them are really cool looking, and Arising Empire and Mission Two did different things from each other, so there are some cool versions out there for collectors. And some stores had special editions. There is a lot to collect.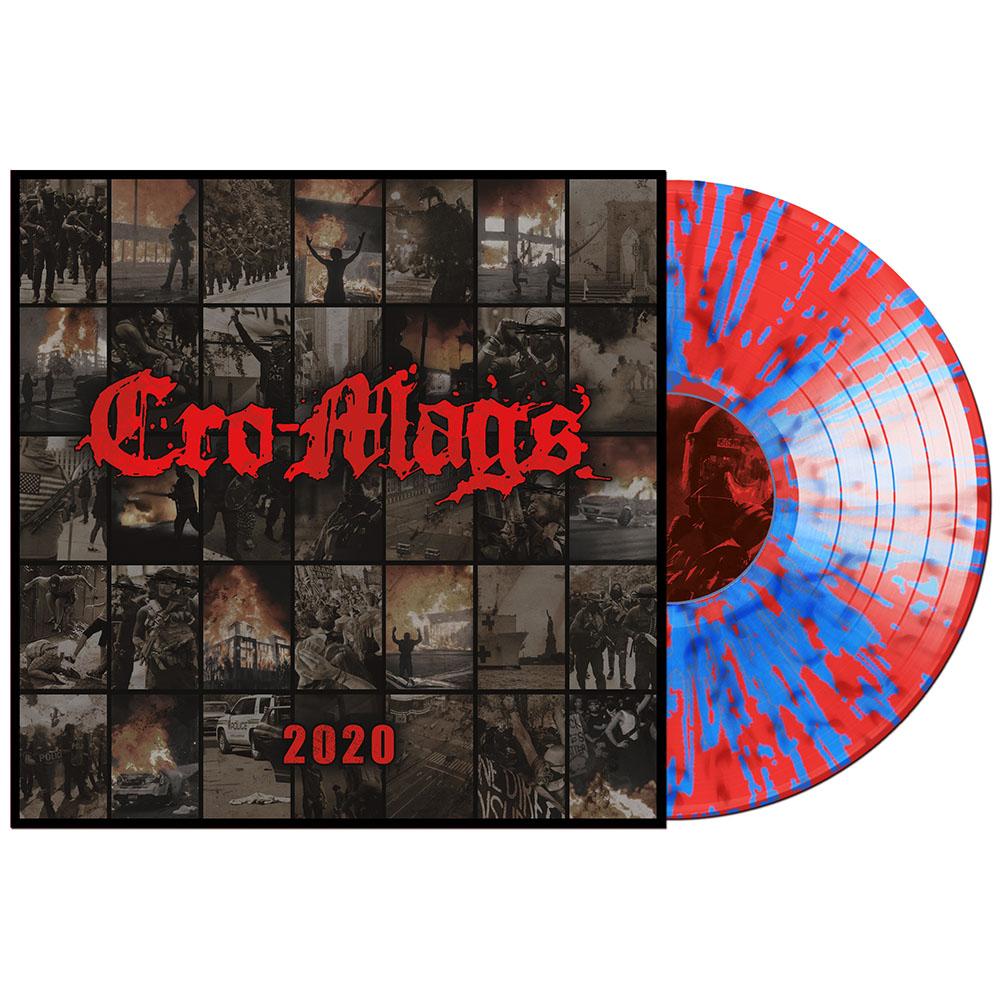 Where do you draw a lot of inspiration for writing from these days? Also, how does that work? Do the rest of the band get involved?
I just look out the window. I walk the streets, I look at the world around me. I see what's happening in my community and in my life, my kids lives, the city, the world... nothing has changed. I do the writing, then they add their own elements but a lot of it is inspired during jams and in the studio while we are tracking the albums.
Has your music tastes changed much since the early days? What bands are still really special to you?
My taste hasn't changed. I still like the same bands I always liked but it's expanded and I discover new things every day.
What do you miss about hardcore in the old days?

Not much, cause I look at my life as a whole, what my life was like then and what is it like now. I am happier now than I was then.
What's your favorite venue and country to play in?
I love so many countries. It's hard to pick one and I like a lot of venues, but CBGB and Max's [Kansas City] will always have a place in my heart. All the old New York places do; Irving Plaza the old Ritz, Danceteria, etc.
And there are so many countries I love to play—I have friends all over the world and the fans are always great. It's a real pleasure. And there are many countries booked now that I can't wait to play in South America, Russia, and Australia.
What's next for the Cro-Mags?
I am in the studio right now working on the next album; at Steve Zing's, with the same production team including Arthur Rizk (Eternal Champion, War Hungry). About 16 or so songs are tracked but not finished.
So, next is finishing up this new album and hopefully touring in the near future.
***
Cro-Mags on social media: Facebook | Instagram | Twitter
***
No Echo has launched a Patreon with 3 tiers offering all kinds of hardcore-related goodies to help support the site:
***
Tagged: cro-mags