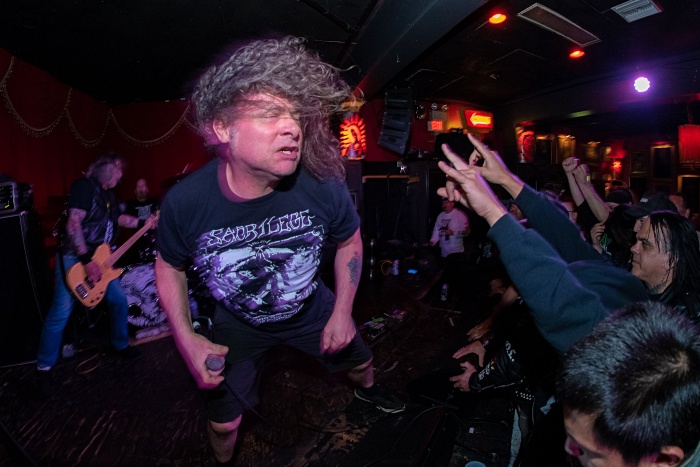 Last year saw the release of The Ghoul in the Mirror, the latest from The Accüsed A.D., the band featuring classic lineup members vocalist Blaine Cook and guitarist Alex "Maggot Brain" Sibbald. The collection was produced by Jack Endino (Screaming Trees, Toxic Holocaust) and mastered by Scot Hull of the almighty Pig Destroyer, and finds Blaine and Alex joined by the rhythm section of bassist Steve McVay and drummer Chris Gohde.
With the COVID-19 lockdown putting an end on their touring plans, The Accüsed A.D. decided to keep busy, and just completed a music video for their track, "A Terrible Tale." No Echo has the splatter-rock mayhem for you below:
The "A Terrible Tail" music video was helmed by Jason Frost, a director who has also worked with such bands as Capitalist Casualties and Detonator.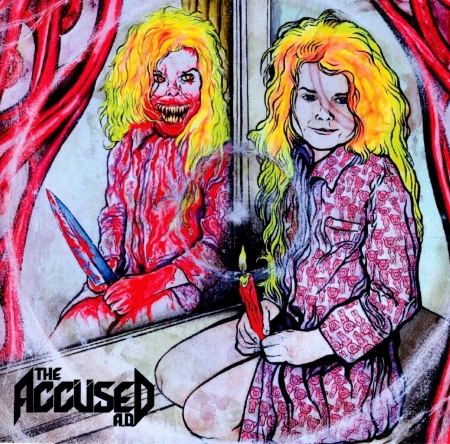 The Ghoul in the Mirror is available on vinyl and CD via Blackhouse Records at this link.
***
Donate a few bucks to help with No Echo's operating costs:
***
Tagged: the accused a.d.