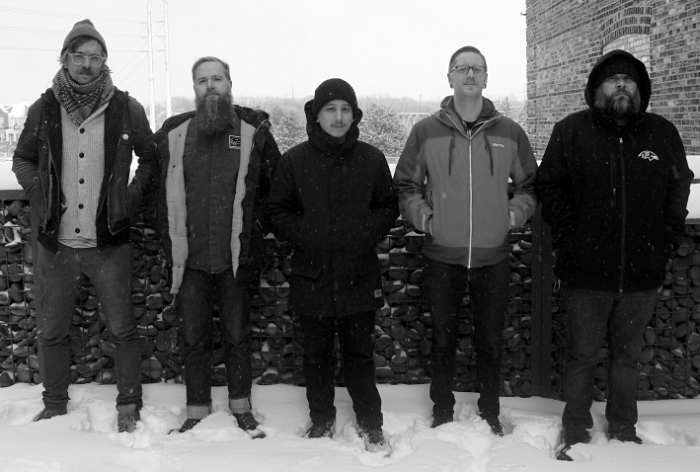 Partly inspired to start a band to "resist against a culture that is becoming more ignorant and complacent," the members of Sunset make music that sounds as brutally chaotic as the catalyst that made it happen in the first place. Based in Minneapolis, Sunset is comprised of musicians who have played in such bands as Harvest, Young Turks, Brain Tumors, and Holding On. "Dave [Walker-Lecic] had just moved from Chicago back to Minneapolis in the fall of 2016," guitarist Sean Lipinski tells No Echo. "I had these songs/riffs that I thought would sound good with Dave screaming on them. I sent him some tracks in early 2017 and we began the arduous search for other band members. That took us almost 2 fucking years!
I've known most of these dudes for many, many years, so it just makes sense. And it just so happens that our schedules and ambitions match up. Timing is a much bigger factor than it was when we were younger. We're all over the place in regard to musical taste, but when it comes to hardcore, we strongly agree on most stuff.
"Some of our key influences are Turmoil, Buried Alive, Unbroken, Integrity, Cursed, The Hope Conspiracy, Rise and Fall, and Damnation A.D."
No Echo is happy to report that the solidifed lineup of Sunset managed to record a subperb EP called Destroyer, which has earned the group a deal with Safe Inside Records (Headcount, Time & Pressure), who will be releasing it
Sunset vocalist David Walker-Lecic gives No Echo the background on their connection with Burt Jenkins of Safe Inside Records: "We finished recording the EP at Signaturetone in October 2019. We came up with a list of labels based on current bands that we were into and labels that we felt had the aesthetic of our band too. We pitched it to them and Burt's reply was by far the most enthusiastic. It was that along with the fact that we could totally see ourselves fitting in alongside his current roster. Burt and I spoke at length about the aspirations for this band and how we could work together and now we're off and running."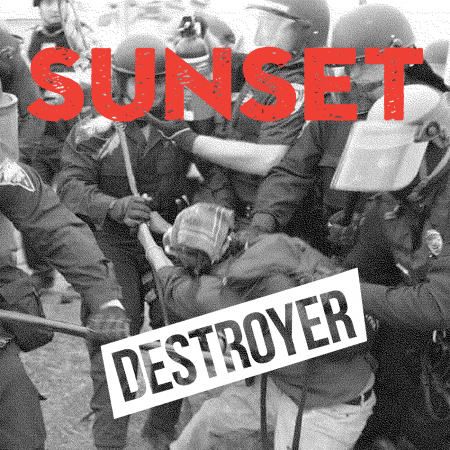 Though they're a relatively new entity, but David tells us Sunset have already begun getting busy "We had our first show last Friday (Jan. 31) and well, let's just say, it went better than any of us could have hoped for. The show was sold out right away. The vibe in the room was energetic and the response was incredible. Kids went off! It was definitely the best first show any of us had ever played. The show was a benefit for individuals and families displaced by a homeless shelter fire. Along with 3 other local hardcore bands, we raised $1300!"
Destroyer will be out soon via Safe Inside Records. Sunset have set up an Instagram page with info for their upcoming shows and merch drops.
***
Donate a few bucks to help with No Echo's operating costs:
Tagged: harvest, holding on, sunset