2021 might be off to a shitty start, but at least we still have great music to help us deal with the nightmare.
Seen/heard above, Municipal Waste vocalist Tony Foresta joins RKL (Rich Kids on LSD) to perform a new version of "Sargasm," which originally appeared on the California band's 1987 album, Rock N Roll Nightmare.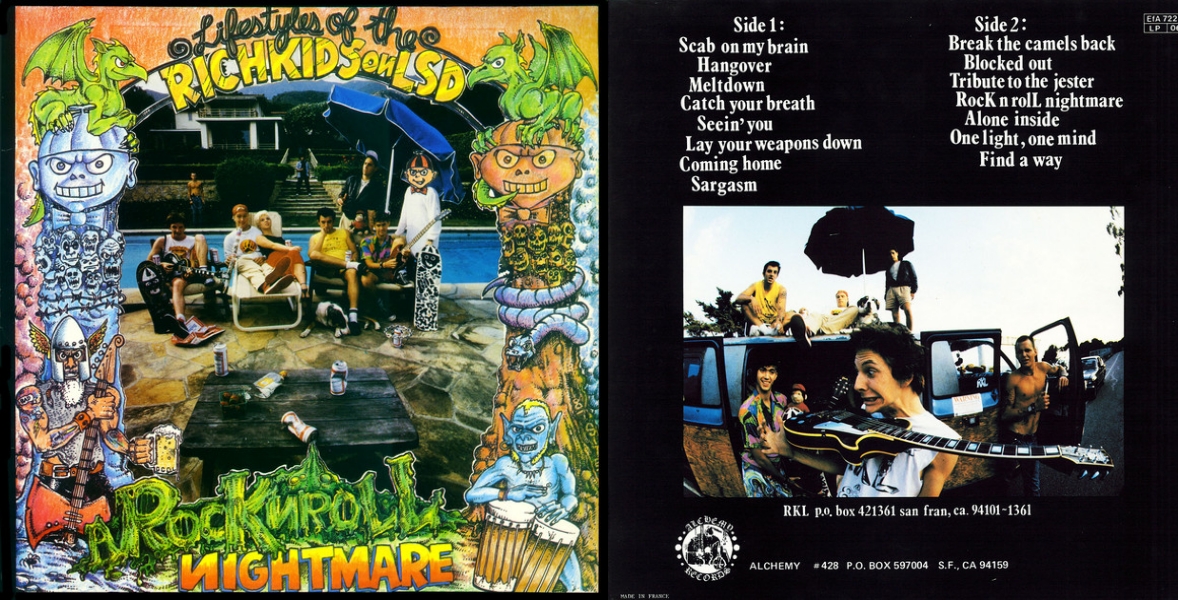 For the uninitiated, RKL is one of the most influential bands to come out of the West Coast hardcore punk scene of the '80s.
Blending in elements of heavy metal and hard rock, the group has gone on to release 5 studio albums on seminal punk labels like Epitaph and Mystic Records throughout the years.
Original RKL singer Jason Sears sadly passed away in 2006.
RKL on social media: Facebook | Instagram
***
No Echo has launched a Patreon with 3 tiers offering all kinds of hardcore-related goodies to help support the site:
***
Tagged: municipal waste, rich kids on lsd, rkl