If you were into hardcore back in 1998, there's a good chance you were blasting Racetraitor's Burn the Idol of the White Messiah. Released that year (and recently remixed and remastered), it was the politically-charged Chicago band's debut album. Marrying the technicality of death and thrash metal with the intensity (both musically and lyrically) of hardcore, the material on the record sounds as potent today as it did when it first appeared, over a decade ago.
Originally functioning as a unit from 1996 to 1999, Racetraitor reformed in 2016, releasing the superb Invisible Battles Against Invisible Fortresses EP last year. Now signed to Good Fight Music (Old Wounds, Homewrecker), the group is gearing up for the release of their long-awaited sophomore album, 2042.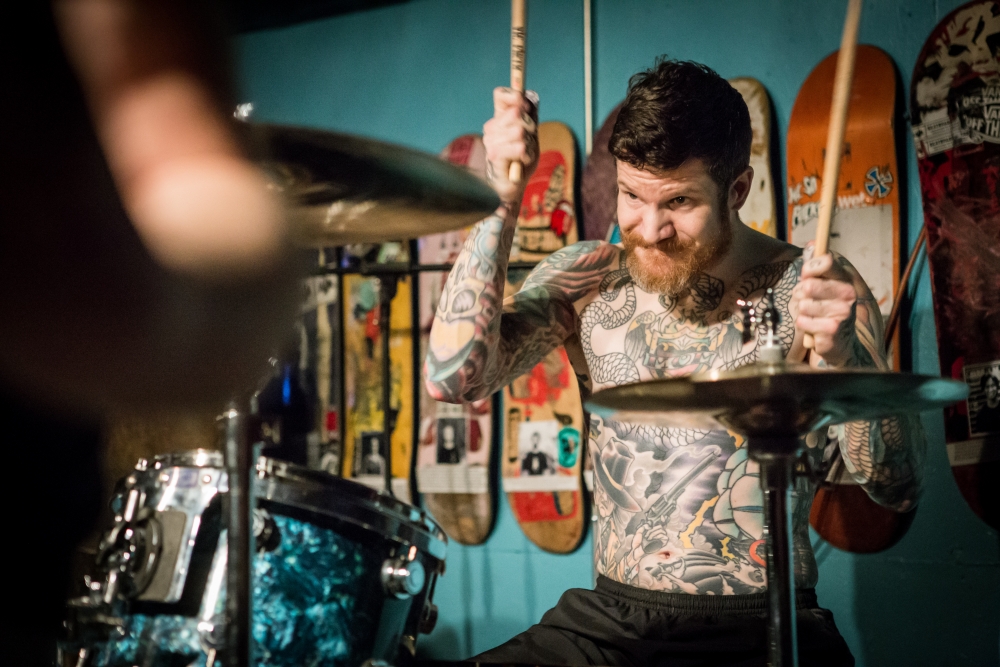 Today, the band is dropping the music video for "Cataclysm," a track from the forthcoming album. "I just was observing how these Alt Right bros like to puff their chests and the Stephen Miller-style anti-immigrant movement likes to flex their power," Racetraitor vocalist Mani Mostofi told me about the inspiration behind "Cataclysm."
He continued: "I started thinking about the ways patriarchy and rape culture intersect with the colonial conquest of the Americas and xenophobia. Macho bravado always seems to drive ultranationalism. The way bigots claim ownership over women's bodies mirrors their sense of ownership over stolen land. Those ideas became 'Cataclysm.'"
Directed by James Wightman, the clip for "Cataclysm" features friends from the Chicago and Midwest hardcore punk scene, a community very important to the members of Racetraitor.
"With the 'Cataclysm' video we wanted to play off of the classic hardcore metal video of a band in the basement and use it to tell a pressing story. No one in Racetraitor is in the video," Mani said. "Instead it is an underground band representing our community which for us is inclusive of women, immigrants, Latinos, Muslims, Asians, queer people, and white men who reject what the far right has to offer them. That is who makes up the band lineups in the video."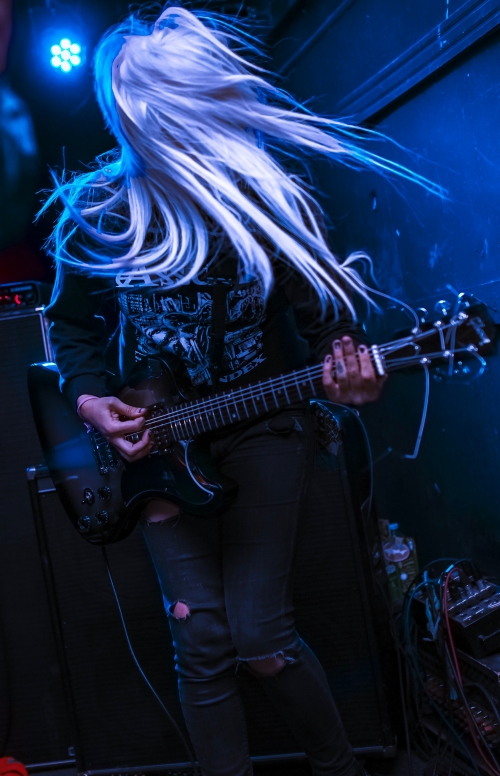 Mani continued to explain where he and his Racetraitor band mates stood on things. "We were thinking about child separations at the border, ICE deportations and even all these sexual assaulters occupying the most powerful positions in this land. The powers that be are trying to disappear our community and its diversity. They want to remove us, our friends, our family. They want to stop new people coming to this country and new people having a voice. Sometimes in punk, hardcore, and metal scenes we think these threats are about other people but they are about us. It is personal.
"If this Muslim ban were in place when my parents were trying to immigrate to the US, I never would have been here and never done this band. Maybe some people would be happy about that. But think about it — from Los Crudos to Baroness to Sick of It All — many bands we love have been populated by immigrants and children of immigrants from countries that today some people want to close the borders to. Borders not so incidentally built on conquest and violence in the first place."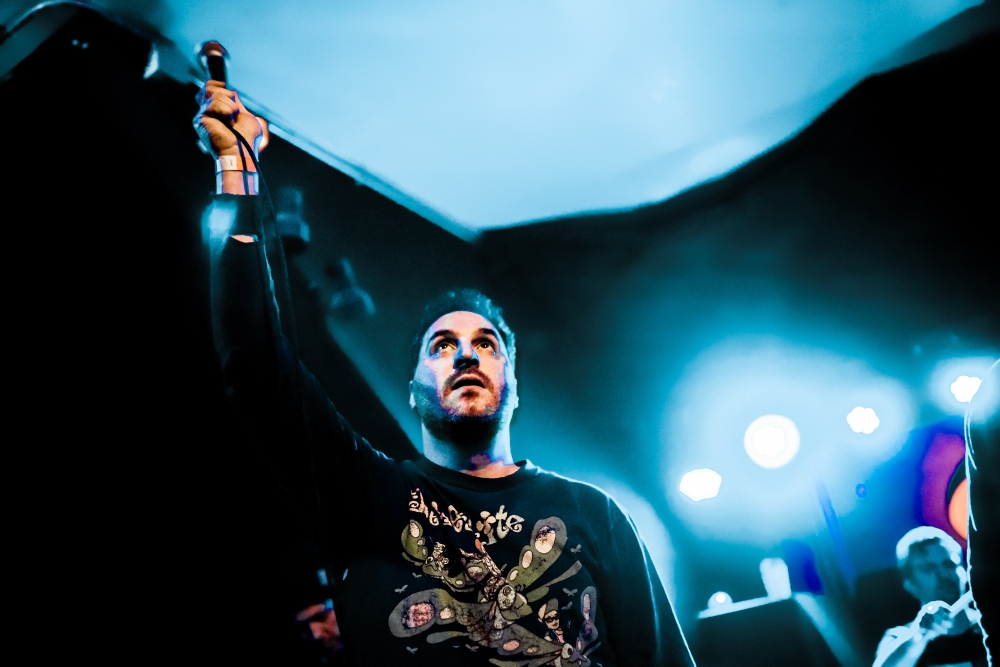 "People are backing us because they want to react to all the crazy shit happening in this country and elsewhere the last few years," Racetraitor bassist R. Brent Decker offered. "Like with Good Fight. We are not a band that is going to make them any kind of money but they have been leaning into our record and supporting us fully. To us, they clearly just want to support music with a message that speaks to the world today."
2042 will be out on Oct. 12 via Good Fight Music and can be pre-ordered at this link. You can find Racetraitor on Facebook, Twitter, and Instagram.
Upcoming Racetraitor shows:
January 4: Vancouver w/ Wake of Humanity
January 5: Seattle w/ Xibalba and Wake of Humanity
January 6: Portland w/ Xibalba and Wake of Humanity
Tagged: racetraitor