First things first. The full title for the following book I'll be reviewing is The Prodigal Rogerson: The Tragic, Hilarious, and Possibly Apocryphal Story of Circle Jerks Bassist Roger Rogerson in the Golden Age of LA Punk, 1979-1996. I know, it's a mouthful. But at 96 pages, J. Hunter Bennett's biography on the late punk musician is a quick and concise read.
A fellow bassist (he plays in the DC-based power pop band Dot Dash), Bennett's book has arrived within the same year as My Damage: The Story of a Punk Rock Survivor, Keith Morris' excellent memoir of his life in and outside of the Circle Jerks. You would think that would be enough Circle Jerks-related reading material one would need in that span of time, but it turns out that Rogerson's own journey was so wild that it warrants its own examination. In fact, I might have learned more about the band, and their place in the LA punk scene, from digging into The Prodigal Rogerson, than I did from Morris' tome.
A founding member of the Circle Jerks, Rogerson perhaps had more musical skills (he was classically trained as a guitarist) than most of his peers in the LA underground, but he was wrecked by a combination of a bi-polar diagnosis and years of drug and alcohol abuse. There was also the issue of his wildly unpredictable personality.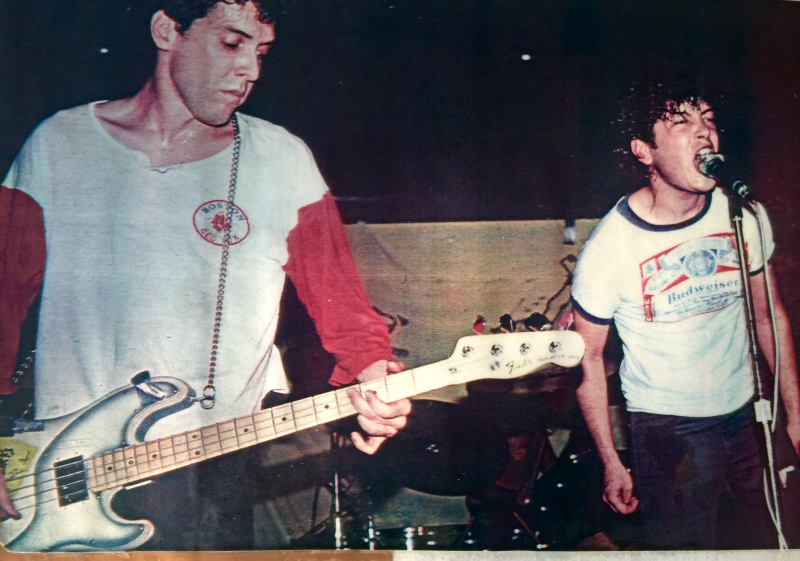 In one of the book's more "what the fuck" moments, Rogerson steals the group's van and disappears from their life for over a decade. There's also that time Rogerson hooked up with '70s teen star Krity McNichol's older brother, Jimmy McNichol, in The Secret Service Band, a move the bassist thought would finally bring him a big musical pay day. Things didn't pan out the way Rogerson wanted, but selfishly speaking here, I'm glad the whole thing happened because it makes for some funny trivia.
Rogerson died of a drug overdose in 1996, but there had always been an air of mystery about his life between his Circle Jerk years and his death. Bennett fills in the blanks through interviews with some of the key players of the punk scene, including his former bandmates. Yes, Keith Morris is included. The author utilizes the oral history format, which is perfect for these kinds of books.
Bennett also provides plenty of punk-related "I had no idea!" bites in The Prodigal Rogerson, for example, Rogerson played in a band with Metal Mike Saunders of the mighty Angry Samoans. Yeah, I didn't know either. Well, thei kind of had a band together. They never played any shows, but according to Saunders, they did manage to play a pretty cool cover of "Open Up and Bleed" from the Stooges. If that kind of random tidbit is up your alley, there's more of where that came from in this book. I know I love that kind of shit!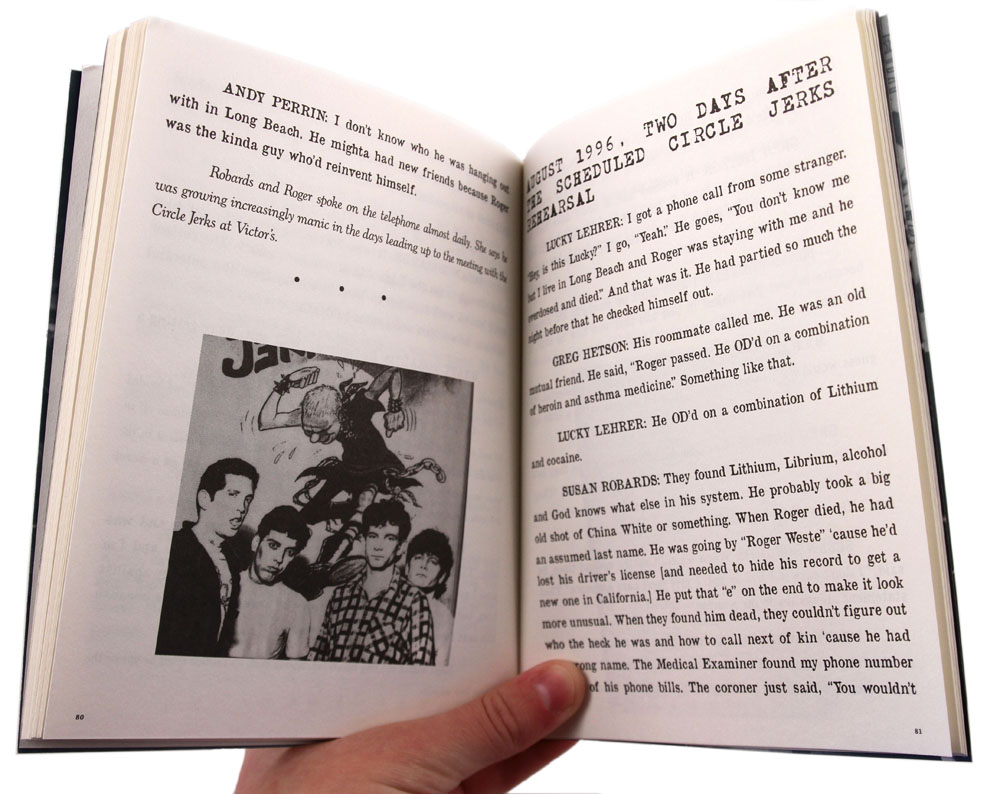 As I stated earlier here, The Prodigal Rogerson is a fast-paced reading experience, and its combination of drama, comedy, and insider punk rock stories never lets up. If I had read it sooner, I would have included it in my 2017 Holiday Gift Guide, but since we're still a few weeks away from Christmas, you have plenty of time to hook up your loved (punk-minded) family members with a copy of this one.
***
The Prodigal Rogerson: The Tragic, Hilarious, and Possibly Apocryphal Story of Circle Jerks Bassist Roger Rogerson in the Golden Age of LA Punk, 1979-1996 is available now on Amazon.
Tagged: circle jerks