It was last February when I first let No Echo readers know about Pointbreak's then-new deal with Irish Voodoo Records. Since then, the new partnership birthed Forsaken, a 4-track EP that the Arizona hardcore group has supported local gigs and a run of tour dates with New Mexico bruisers, Lucia. Pointbreak's groove-driven metallic hardcore is catchy despite its bludgeoning factor.
Now that the EP is in stores (and online), Pointbreak have returned to the site via a music video for their track, "Closing All Doors." The video was directed by Margaret Schmitt and features the newest addition to the Pointbreak lineup, guitarist Taylon Anderson.
"Forsaken is based on the story that I deal with in my head on the daily," Pointbreak vocalist Martin Miramontes tells No Echo. "It talks about my thoughts weighing me down and keeping me from moving forward. It talks about everything from physical, emotional and mental abuse. It talks about molestation it two different time lines. It talks about abandonment.
"However, 'Closing All Doors' is the last song on the EP, and it talks about being aware the of person you are, yet, you continue to do so because you believe it's safer for you to shut the world out and blame yourself for them walking out instead of you blaming them when they leave. It talks about you trying to lock the world out because you wanna get away from it all, yet, everything you tried shutting out, is in there with you (abandonment, fear, anger and rejection )."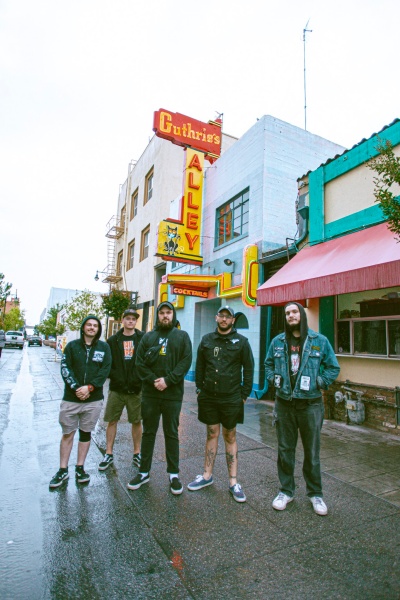 Forsaken is out now via Irish Voodoo Records. Follow Pointbreak on Facebook, Twitter, Instagram, and Bandcamp.
Tagged: pointbreak