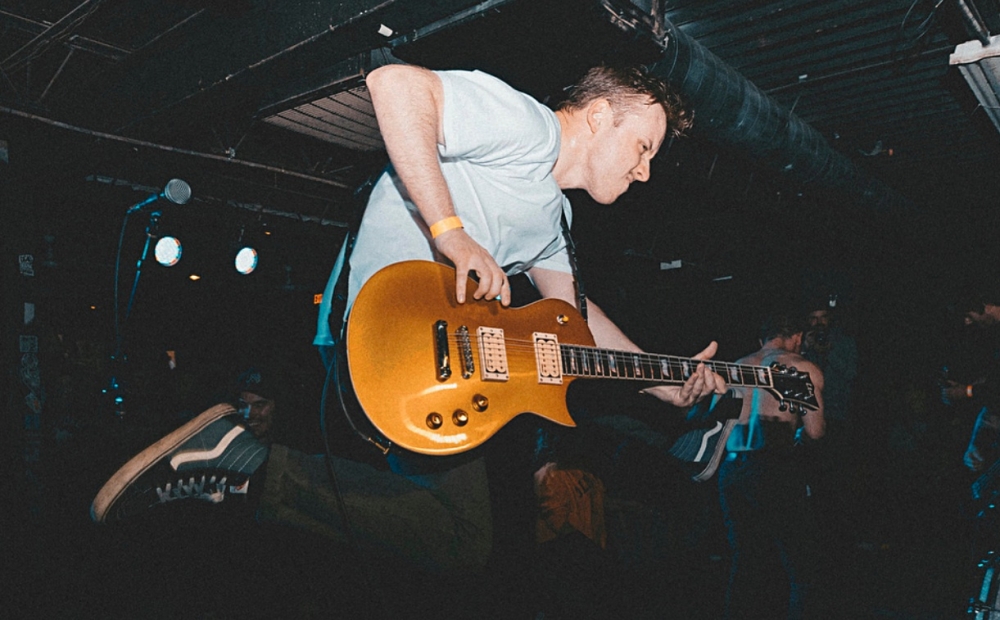 Piece of Mind is a heavy hardcore band from Tulsa, OK, a city with a rich musical history. Formed in 2015, the band has been busting their ass ever since, not only touring and gigging on a regular basis, but also releasing a demo, two EPs, and 2-track promo, all the while fine-tuning their savage-styled musical attack. Citing such influences as One King Down, Alice In Chains, and Turmoil, Piece of Mind is ready for the next step in their journey.
A huge fan of what Piece of Mind has been doing is Burt Jenkins, the former vocalist of San Diego hardcore outfit Built to Last, and owner of Safe Inside Records (Clear Focus, Slugfest, Dying for It). The label has hooked up with the Oklahoma crew and will be releasing the band's next 7" EP. "When we had started writing these songs around a year ago, we had intended to write an LP. But once we trimmed the fat off, we came up with a 7" that we felt best represented ourselves with no frills," Piece of Mind guitarist Jake Scott tells me about the new material.
To help spread the word about their new union with Safe Inside Records, Piece of Mind are premiering a music video for "Unfulfilled," a new track from the forthcoming EP that perfectly demonstrates their tough-as-nails songwriting approach.
I ask Jake how he and Piece of Mind started the relationship with their new label. "Burt had hit us up last year about working together. We love Safe Inside because it's a small label with a lot of room to grow, and Burt is putting in the work to make that growth happen. Safe Inside have been in our corner since Day 1 with this new record, and we couldn't be more grateful."
Stay tuned to Piece of Mind's social media pages (Facebook, Twitter, Instagram) to keep up with their upcoming show listings, plus do the same with Safe Inside Records (Facebook, Instagram) to find out when the EP will be up for pre-order.

Tagged: piece of mind