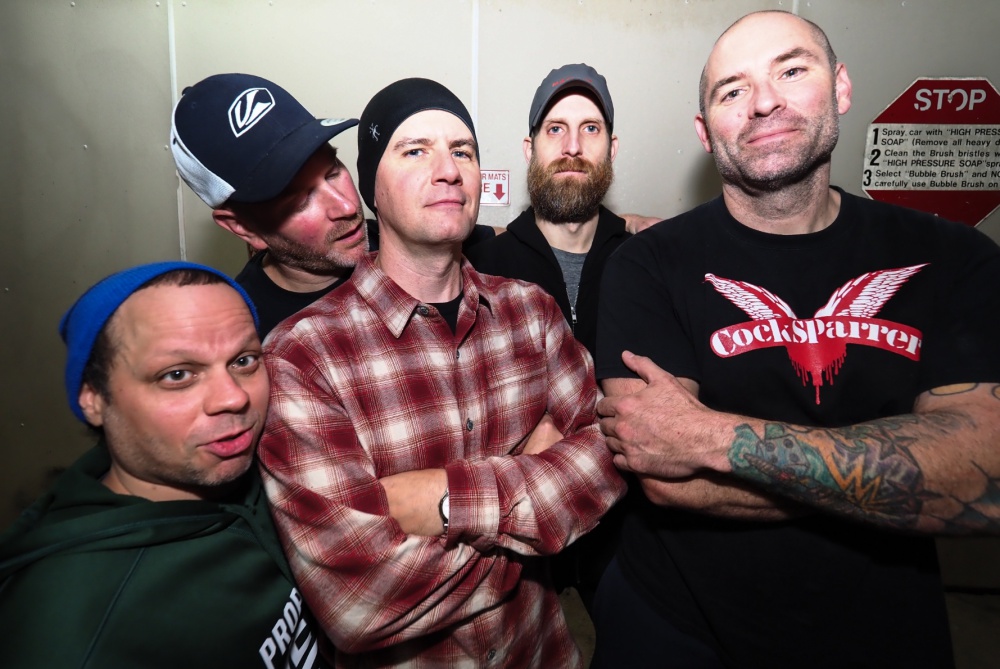 I'm always excited to help spread the word about newer hardcore bands on No Echo. Comprised of East Coast hardcore veterans who you'll know from such groups as Floorpunch, Wisdom in Chains, and Edgewise, Nowhere Roads is the latest act to join the growing CoinTossRecords (Sunstroke, Discourage) family. "[Guitarist] Vince [Spina] and I were playing together in another band (Nation of Wolves) and that had kind of run its course, so we started talking about doing other things," Nowhere Roads vocalist Keats Rickard told me about their formation late last year.
"I had a few song ideas that we started messing around with. I mentioned [bassist] Evan [Ivkovich] getting involved, and before long, the three of us started putting some basic demos together. Another friend of mine, Jay Mallory, started playing drums, but quickly realized that he just didn't have the time to commit. So, not long after, another friend mentioned [Mike] Kingshott. We hit him up and he was interested. This was late 2017, early 2018. We all live kind of far from each other, so getting together for practice hasn't been easy at times. It has taken some time to get things together.
"Once we had a decent grasp of some songs, we decided to add another guitarist. We talked about trying a few different people. But then on a whim, I was looking through the musician ads on Craigslist, and a listing caught my eye. I was hesitant, but figured— 'nothing ventured…' Anyway, that's how we met Joe [Filaseta]. It actually ended up that Evan already knew him. He was basically the perfect fit."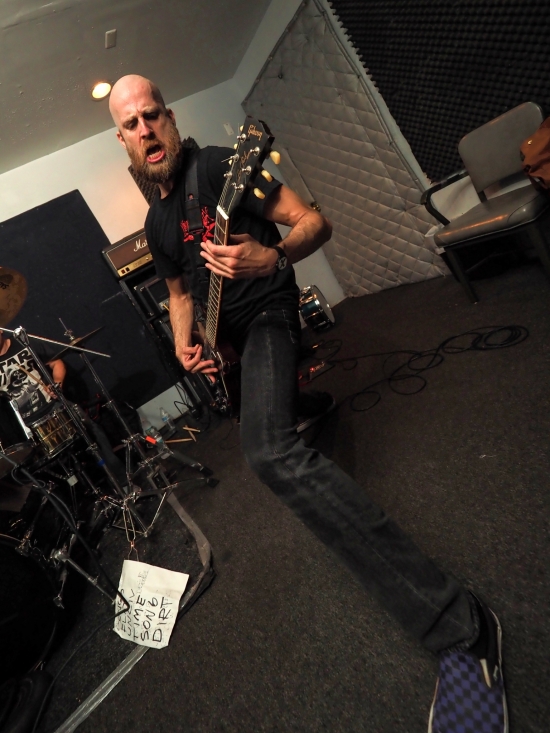 Now that we've gotten the lowdown on Nowhere Roads' formation, let's check out the results of their union in the form of "Uncivilized," a track from the band's forthcoming debut EP, Toil Every Second. "It's literally a personal reflection of how a dystopian era is quickly becoming a reality," Keats told me about the song. "The world being run by a small percentage of wealthy, oppressive leaders, pulling at our strings to fall in line, or turn against each other. We felt that 'Uncivilized' has a well-rounded scope of the sound we're kind of going for — hard hitting while containing dynamic and melodic parts."
I also asked Keats for some thoughts on the EP and working with Indy Powers at CoinTossRecords. "Well, for one, we're so excited and thankful to be working with CoinToss. The roster that Indy has amassed is definitely something that we are both humbled and proud to be a part of. Also, Indy seems to really get what we're doing and is supportive of that. We're psyched af for the opportunity to get this record out. As a band, it's our first release, and a gateway into what Nowhere Roads will build on."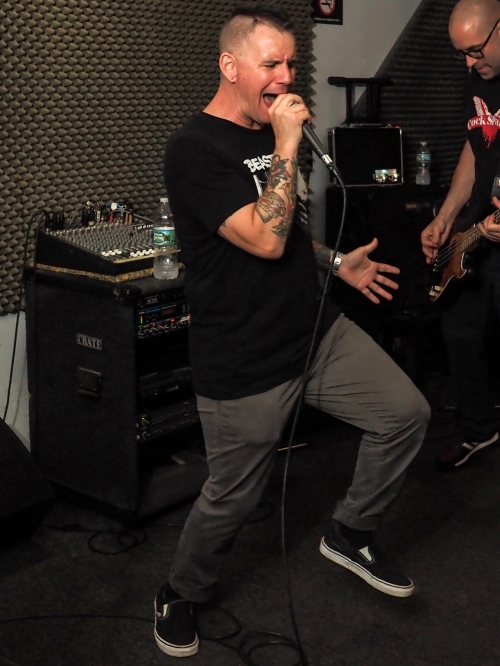 Will Nowhere Roads be playing out a lot? "Yeah, I mean that's the plan. We're all adults with families, and careers, etc. But we want to do this as much as we can, at as real a level as possible, while still maintaining our personal lives. No stardom goals — just have fun, and contribute however we can to the scene we love. We'll do as much as we can do. We love hardcore, and personally I'm just happy to make music with some of my oldest and best dudes."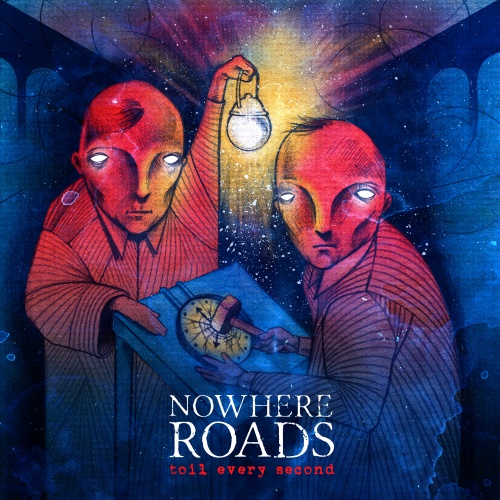 Toil Every Second will be out on Dec. 14 via CoinTossRecords. Stay tuned for pre-order info and follow Nowhere Roads on Facebook and Instagram.
Tagged: edgewise, floorpunch, nowhere roads, wisdom in chains