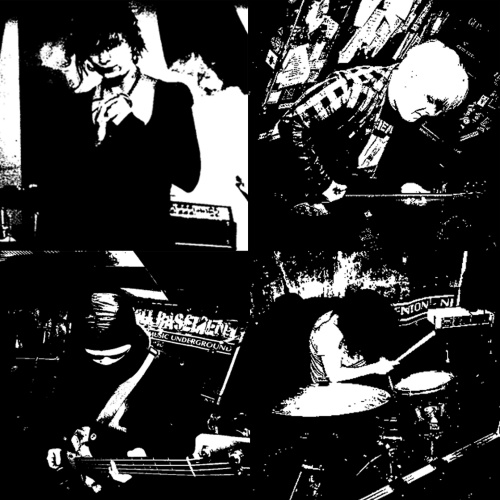 Gel, the motley assortment of NJHC punk freaks, has returned on the heels of their 2018 Demo with an absolute rager of an EP. It ups the ante on December's release and, honestly, throws down the proverbial hardcore gauntlet.

The S/T, six-song slab of Shore Style hardcore is set to hit the scorched pavement at the beginning on June 24. Their advanced chemistry and song-craft as relative newcomers would be shocking had they not gelled (groan) before. Comprised of members of the equally well-monikered Sick Shit, the half dozen tracks herein are a masterclass in straightforward hXc that draws from everything from early USHC, Youth Crew, and D-beat low end fury. Their various projects consistently impress in their deft stitching of various subgenres, ultimately landing in a space free of qualifiers. If anything, let this serve as an early summer burn notice, putting pretenders on the chopping block.

No Echo is stoked to have the exclusive premiere of "No Warning," which funnily serves by definition as a warning and should whet the collective appetite until it's released:
In the meantime, the Northeast can catch Gel touring with Gumm or sharing the stage at Chokehold's record release. Get on it before this Jersey Shore tsunami swallows you whole. Here comes Gel. Embrace the goo, fuckers.
Tagged: gel