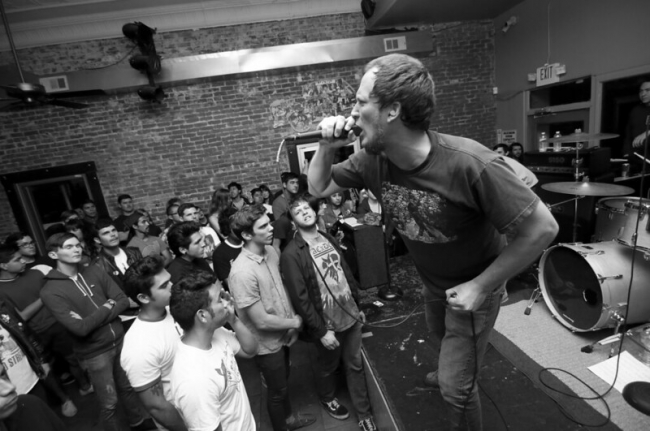 I've long lauded lesser-known records from classic labels. I'm forever keen to shine a light on the darkest of corners and polish the ignored, underrated, forgotten, or neglected albums in the discography of an otherwise noteworthy record label. Today, though? We're following the rabbit as far down as you're willing to follow. My focus this go round isn't the stuff of "Where Are They Now" legend, but instead the musical equivalent of persons so long missing they're relegated tp the milk carton.
Berkeley-based Substandard Records and, despite a run from 1997-2004, has essentially been scrubbed from existence, save a cursory footnote on Discogs. Their 2003 compilation, Kitestringing, was a killer benefit for the Prison Literature Project that paired forward thinking acts like Tribe 8, Propagandhi, and Chumbawamba alongside heady pieces from the likes of Ward Churchill and Noam Chomsky. For real, though, any amateur sleuths out there that fancy themselves Nancy Drew or the brothers Hardy, help me out!
As is oftentimes the case, my reverence for and attendance to the ever-burning flame for the all but invisible label started with record store kismet. Curiously enough, I was on board from the jump, having snatched their initial release… the S/T full-length by Subincision. With a logo that, from afar, looks like the love child of Grimple and the (UK) Subhumans, I tested the limits of my 7-11 paycheck's scant remains with a budget bin blind pull. Upon discovering the label's P.O.Box had them headquartered in the East Bay, it was the ideal marriage for a young punk with a burgeoning obsession with the Lookout! Records catalog.
I hastily snagged subsequent releases from Charm City's Reptilian Records (RIP), my late '90s mecca. Though there's a veritable treasure trove of likely undiscovered gems like Box the Compass, Under a Dying Sun, Inventing Edward, and 30 Years War; I'm here to highlight three indispensable records that, time's cruel passing be damned, deserve unearthing. Curiously, each record included here came out in 2002, when the label was clearly on impossibly fine form. Each is readily available on Spotify, should you find your interest piqued.

End on End, Why Evolve When We Can Go Sideways? (2002)
As you can imagine, any act pulling from the mighty Rites of Spring for their namesake likely sports heavy Rev Summer vibes. End on End are no exception, as they clearly mine plenty from the DC emotional hardcore progenitors. Yet, this LP falls closer to the brands of emocore and melodic hXc being peddled by their contemporaries. I hear bits of early Planes Mistaken for Stars at their clattering, muscular peak and the blasting brevity of Heroin.
Apparently, they attended the same school of "gruff" vocals that graduated Hot Water Music, circa Finding the Rhythms, Small Brown Bike, Twelve Hour Turn, As Friends Rust, and a litany of other No Idea-adjacent bands before they all discovered the joys of Pabst Blue Ribbon. They even seem to channel the darker more morose moments of Grade and Boysetsfire in places. Dig into "I Will Never Take This for Granted" for an updated "Children of the Grave" riff. As they tend to employ a guitar first approach, there's a shit ton of other elements on display, Elsewhere, there are mournful violins, chopped bits of earnest spoken word, and fleeting moments of disjointed piano.
This Computer Kills, This Computer Kills (2002)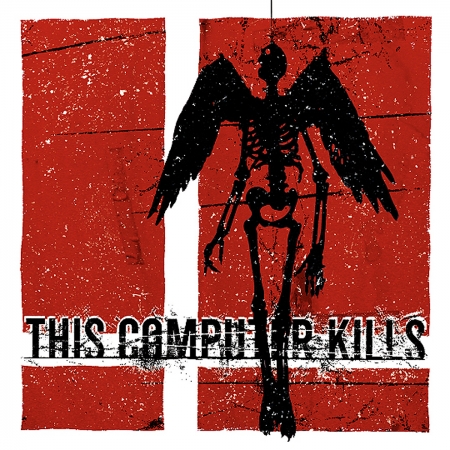 Insofar as I can tell, this marks the Reno band's sole full-length. Following up with a rad 7" on the even more elusive Sedition Records, I firmly believe this to be an all timer. The tracks herein are top notch and criminally underrated screamo with a bass player that trounces both Matt Freeman and that guy from NOFX. There's an undeniable bounce and back and forth lob to the proceedings that, in my typically unpopular opinion, is since unmatched. There's all the mania of skramz (ughhh) without the performative sass.It all comes across as both hyper-literate and schizophrenic, at times feeling like there are two entirely different bands bashing away. Yet, it all still somehow ends up sounding like a perfectly played mashup.
The songs often featured interplay between their two vocalists and a frenzied pace informed by hardcore punk belied a band who'd mastered both a disctinct sound and clear identity had this been released on say, Level Plane or Robotic Empire, it'd likely have found infinitely more ears. Not that either of the aforementioned labels are fucking Warner Bros, but the LP deserved better. There's clearly bits you'll recognize in bands like Portraits of Past, City of Caterpillar, The Assistant, and Neil Perry; but they also manage to shoehorn bits of both dancepunk and Fugazi's sense of rhythmic adventure into their attack.
This Computer Kills seem to predate the scene that gifted us Pageninetynine and Majority Rule, but by "just world" standards, they'd occupy similar airspace when discussing the annals of all-time screamo greats. The core of the band later went on to start The Spotlight Syndicate, another curio that equally earned your time and attention. Fittingly, this band from "The Biggest Little City In The World" is the best band you've never heard. If nothing else, you'll drool over the bassist's mastery of the four stringer.
The Rum Diary, Noise Prints (2002)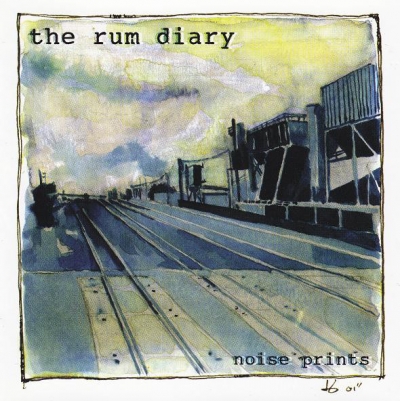 Though I was still years from my dalliances with post-rock and atmospheric instrumental music, this particular album nailed me to the ground. Part midwestern emo, I distinctly remember dismissive friends tossing the dreaded "e word" upon hearing (tolerating) the CD in my 93' Cavalier. Of the three bands mentioned here, The Rum Diary seems to have been the longest running of the lot and just might be the most invisible of them all. The mixed uber expansive soundscapes and meandering math core the more jazzy emo revival acts would have died for. Honestly, this was the first time I felt captivated by anything that was predominately instrumental.
There are the requisite post-rock crescendos in some places, but in others they dish little more than quietude and a pastiche of noise, echoey, and reverb laden sound collages. Think Lungfish hanging out with Explosions in the Sky, Sunny Day Real Estate, and Mineral. Every time I revisit this one, I'm saddened by its relative obscurity. The album closer, "Helmet to Ecstatic" tops out at nearly 14 minutes and feels like a drug-induced fever dream, a fitting sendoff from a band who copped their moniker from Hunter S. Thompson's damaged daydream of the same name.
***
Donate a few bucks to help with No Echo's operating costs: