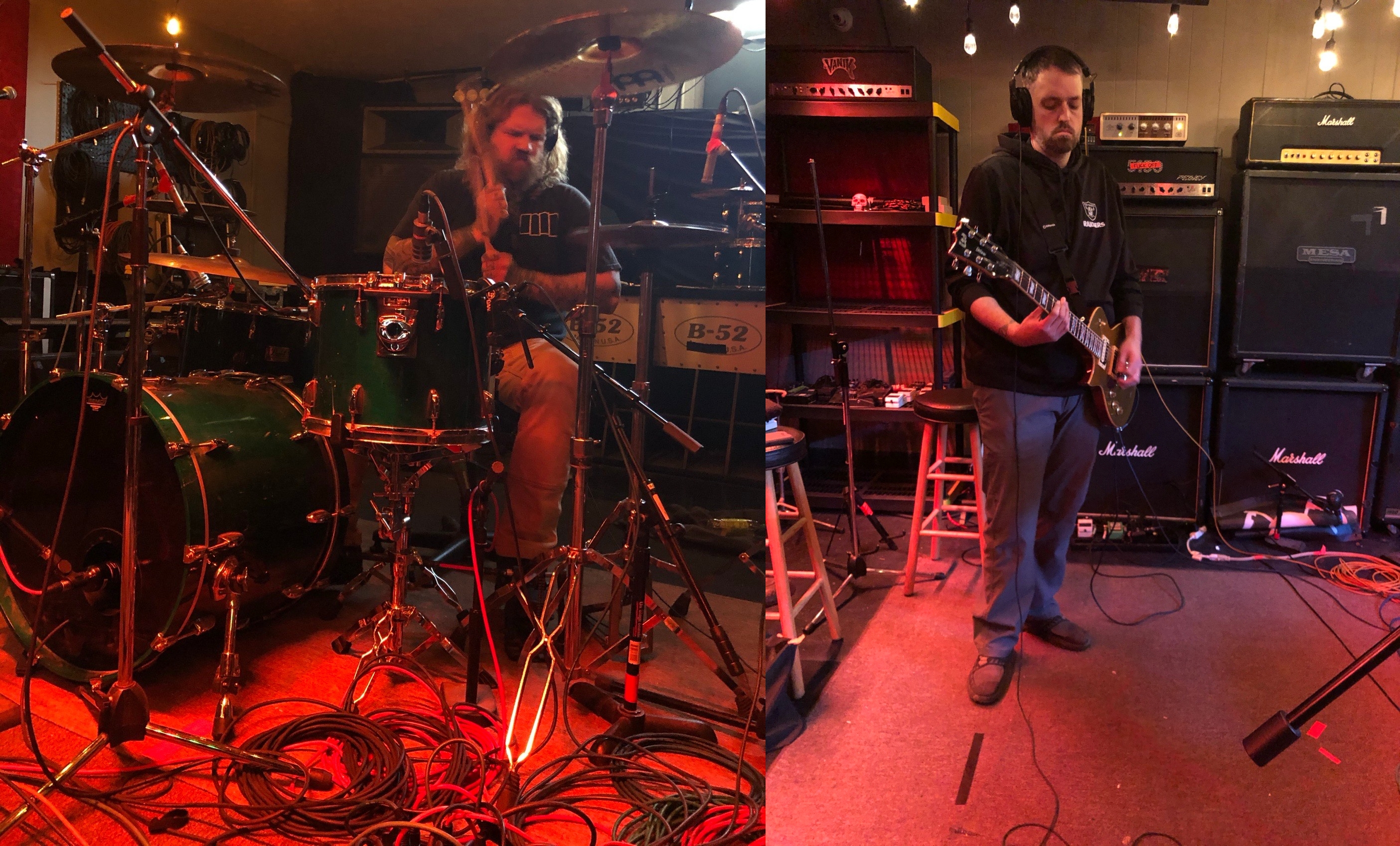 This past spring No Echo introduced the world to Unblind, a new hardcore outfit comprised of musicians you might know from their work in Morning Again, Run Devil Run, and Soul Charge, among other bands.
Like many other groups profiled on the site this past year, Unblind came together during the pandemic lockdown. Drummer David Breda told No Echo their origin story:
"[Bassist] Kevin [Byers] began sending the core ideas of songs to [guitarist] Jason [Sparkes], which he and I took to arranging, along with some riffs Jason had written but hadn't used at that point. Jason then reached out to Mark [Bradley] to take on the vocal duties, and the band was born."
A few months later, Unblind is back with a new label deal inked with Irish Voodoo Records and a 7-inch called Truth / Beauty coming shortly. Let's sink our teeth into a track called "Refuge" from the forthcoming EP:
"Over the last 4-5 years we've seen and felt a massive amount of division, be it with our friends, loved ones, co-workers, etc.," Unblind singer Mark tells No Echo. "I know I can't be alone in feeling like outlets like Fox News have brainwashed people we know to be 'intelligent.' I also feel like there's been a great deal of polarization happening with topics like COVID-19, police brutality, and the public outcry for it to stop.
"Speaking from personal experience, this song is simply about how disconnected I feel from my parents, who I once was very close to. It's been hard to go over there and hear the hateful things my own father spews from his mouth. He purchased a shirt that said 'I beat the Chinese virus' and was proud of himself. This is a lamentation for those old days with them or for anyone else feeling this way in the slightest, you are not alone.
"Conversely, this could also be about friends who've drifted apart, a former spouse or even just people as a whole. That's the beauty of music, it's widely open to interpretation. So, you decide what this means to you personally. "
The Unblind 7-inch is available for pre-order directly from Irish Voodoo Records. The band will be donating the profits from the bundles to Shelter Farm Sanctuary. A vegan farm sanctuary in Arcadia, FL.
To learn more about Shelter Farm Sanctuary or donate directly please visit their website.
Unblind on social media: Facebook | Instagram | Bandcamp
***
Help Support What No Echo Does via Patreon:
***
Tagged: unblind