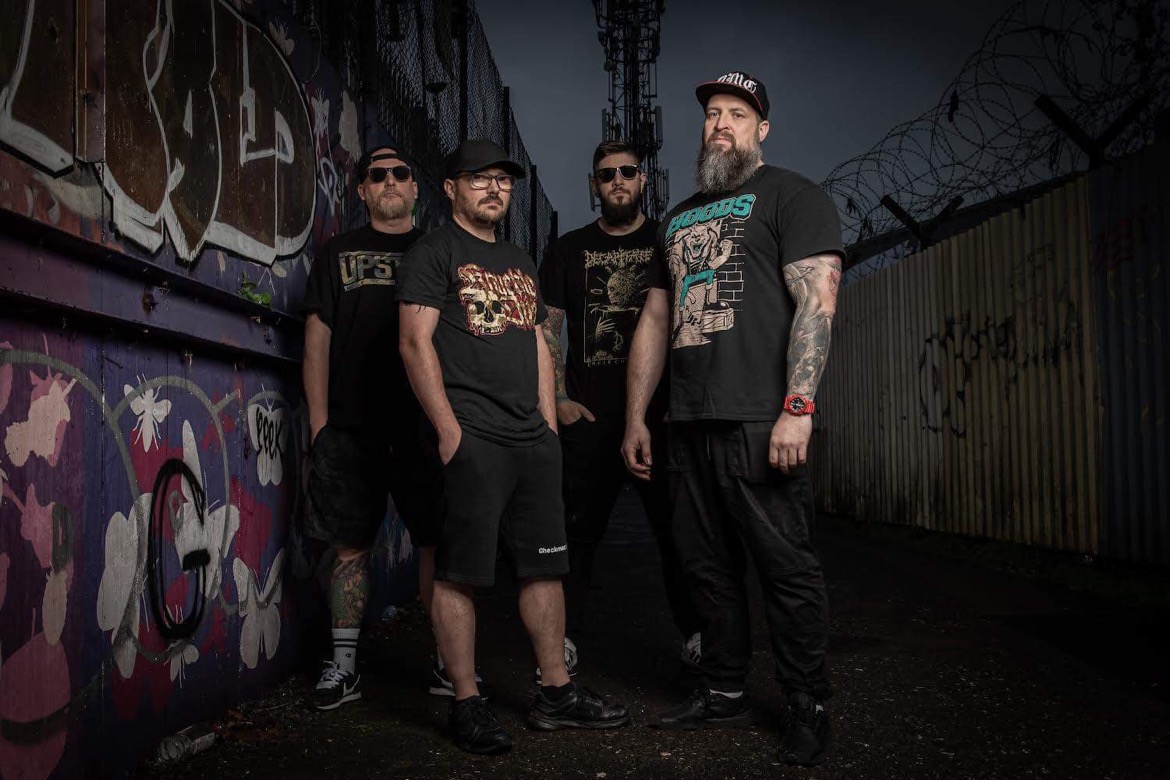 Formed during the pandemic lockdown, Ballkick is a band comprised of musicians from the UK/EU hardcore scenes.
Citing such influences as Kickback, 25 ta Life, and Madball, the quartet wouldn't have sounded out of a place on a beatdown-friendly VFW Hall show back in the '90s.
Inking up with Upstate Records (Freya, Bovice), Ballkick entered Nest Studio in Katowice, Poland and tracked their debut EP, History Makers, with engineer Tom Bishop. No Echo has a track lined up for you called "Cancel Cop Culture" to help introduce you to Ballkick and their forthcoming EP:
Ballkick's Kuba Szajer had this to say about their track:
"'Cancel Cop Culture' is directed at all the fence-walkers that preached unity in the hardcore scene during the pandemic yet went behind each others backs to snitch on their 'friends.' To everyone that suddenly became epidemiologists from the University of Facebook and knew what was in everyone's best interest.
"We are made to believe we must follow the rules, and yet the powers that be can bend them whenever it's convenient. Fuck that. We make our own rules. So if you're listening to 'Cancel Cop Culture' and you are feeling slightly offended… well then, this song is for you."
Featuring cover art by Craig Holloway (Cold as Life), History Makers will be out on December 24th via Upstate Records (pre-order).
Ballkick on social media: Facebook | Instagram
***
Help Support What No Echo Does via Patreon:
***
Tagged: ballkick