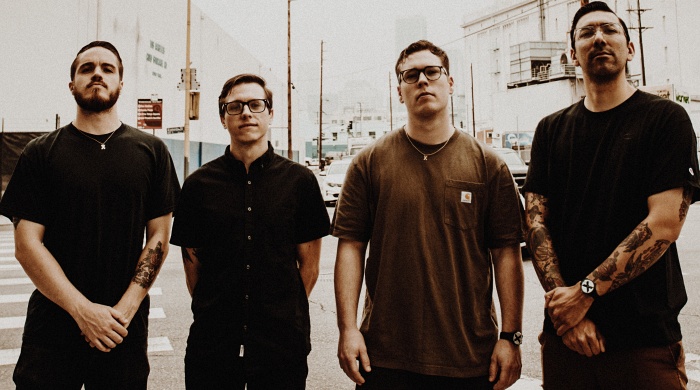 Earlier this year, I highlighted a Los Angeles-based hardcore band called Moral Theory on the site. Well, drummer Sean Curran reached out to me the other day to tell me about a group he plays guitar in called Mourning Glow. Let me just say that Mourning Glory is not a hardcore band. Nope, what the California outfit do is something rooted in the same ethereal yet driving sound bands like Balance and Composure and Souvenirs favor.
Mourning Glow will be releasing All These Things I've Held So Dear, their second EP, and the follow-up to last year's Heal Slow. No Echo is proud to present the premiere of "Like a Pendulum," a gorgeous track from the EP:
"The song is about constantly battling a darker, negative side of yourself and getting to a point where you finally want to make a change," vocalist/guitarist Davis McGinn told me. "I tried to use words that evoked dark imagery and associations with the demons we all battle. I love Edgar Allan Poe's work for the sense of dread he conveys and it felt right to drop in a reference to The Pit and the Pendulum. We try to write our songs in a way that hits our love of music both dark and aggressive, and melodic and beautiful.
With cover art by Joe Laponis, the All These Things I've Held So Dear EP will be out on Oct. 2nd. Follow Mourning Glow on their social media pages: Bandcamp | Instagram | Twitter
***
If you dig No Echo, you can donate a few bucks to help with the site's operating costs:
Tagged: mourning glow