Cauldron birthed out of the Birmingham hardcore community in 2018. The UK outfit leans heavily into the chaotic side of the sonic spectrum, bringing to mind both the late '90s and early '00s era of those metalcore scenes.
Comprised of vocalist Frazer Cassling, bassist Perry Wattis, drummer Zak Jenkins, and guitarists Dec Breckon and Jon Dyke, Cauldron caught the attention of metallic hardcore heads throughout the globe in 2020 via their Last Words: Screamed From Behind God's Muzzle EP.
Today, Cauldron is returning with "Futile," a ferocious and frenzied attack that serves as the A-side to a forthcoming single that will be backed by a track called "Crossing the Threshold." The songs were produced by Sam Bloor at Lower Lane Studios in Stoke-on-Trent, England, and the cover art was made by Dec Breckon.
Check out the music video for "Futile" in this No Echo premiere:
"'Futile' tells the story of a small robot named EC-135 and his transitions through life as he starts to become more personified," Frazer told No Echo via email. "This in large leads him to become more questioning of the world around him and his purpose within it.
"When writing the lyrics to the song, I found great escapism in turning my own issues, pain, stress and trauma into a short tale about a robot that always kept moving no matter what. This isn't the start of his story, and it isn't the end. All I know is that I'm excited to show you what we've got planned"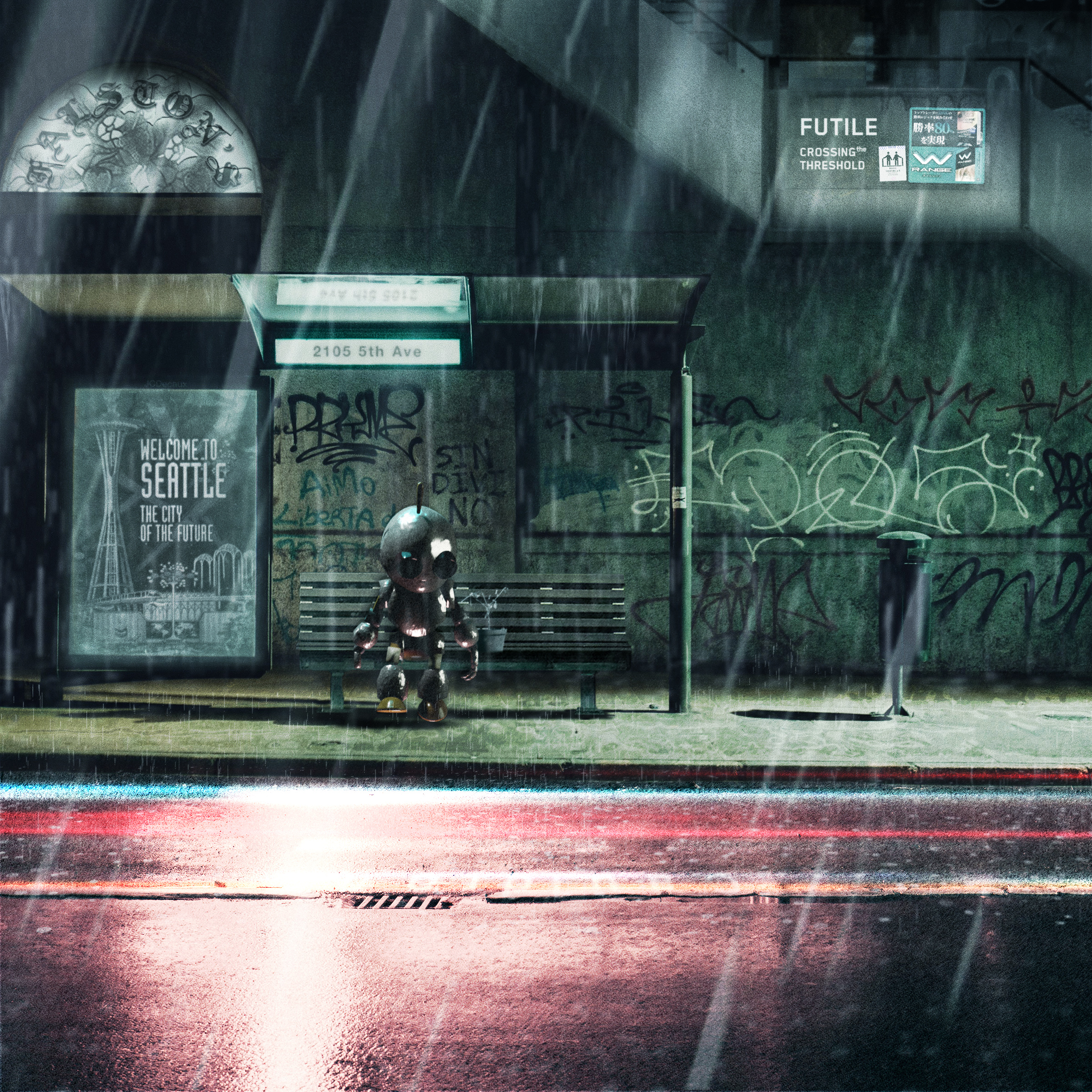 Head to The Coming Strife Records to order your copy of the Futile single today.
You can find all of Cauldron's social media pages at this link.
***
Help Support What No Echo Does via Patreon:
***
Tagged: cauldron