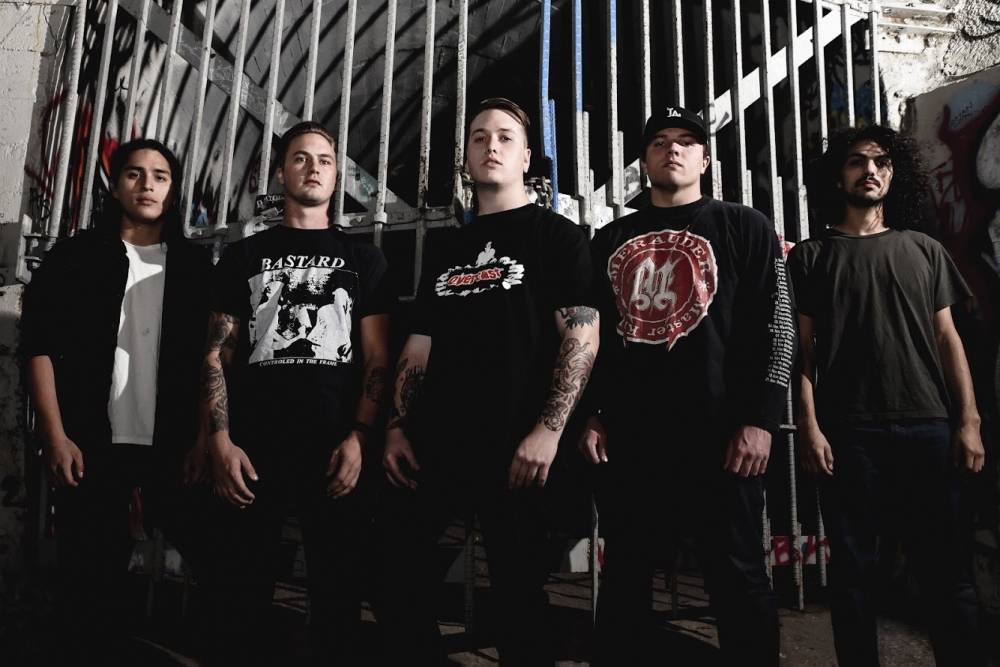 "The band's intentions were to write music that blended metallic, hardcore, and thrash-influenced riffs with a bit of groove, while experimenting with a sound that defines the meaning of our name itself," Momentum drummer Josh Orellana told me recently. I was grilling the singer about his band in preparation for the premiere of two new songs from the Los Angeles-based outfit. Formed in 2016, and with a sound that has one foot in thrash metal and the other in hardcore, I asked Josh which of the two audiences Momentum has attracted more so far. His answer below is honest, but I have a feeling it will change in due time.
"We honestly see ourselves appealing more to the hardcore crowd rather than metal. We've played metal shows and we just don't get the same reaction," —Momentum drummer Josh Orellana
I'm not saying is full of it, but listening to Momentum's new material, it's not a stretch to see the group connecting with the same kind of crowd that embraces both hardcore and metal. Think Power Trip and Code Orange, folks. Oh, about those new songs!
Momentum vocalist Jordan Jenkins gives me some background on the lyrics. "'Relapse' is a song about a person that grew up with me and my brothers who we were extremely close with, and as we got older, he started heading towards the path of methamphetamine addiction. Me and my brothers were always there for him with whatever he needed. Until one day when we found him passed out on our couch with a makeshift pookie in his hand. We just had enough of it and kicked him out of our house and while we were throwing his stuff out, he blamed us for his addiction and his position in life when all we did was help him since he was a kid. I wanted to write a song about what I think both me and my brothers felt at the climax of it all and keep it as raw as possible and not sugarcoat anything."
The next new track posted above is called "The Vicious Cycle" and guitarist Carlos Seijas offers the following about the track: "The song was inspired by the feeling of being trapped in day to day life. Feeling like no matter what you do, you're bound to end up making the same mistakes. No matter how far I think I've come as a person, I still have growing to do and I don't know how to help myself. Too scared to ask for help and too stubborn to let it show. Every decision i make leads me in a circle. I do things that I think will take me in the right direction but I'm not making progress. Ultimately feeling like life is going nowhere and there's nothing you can do to escape the monotony, or throes of life."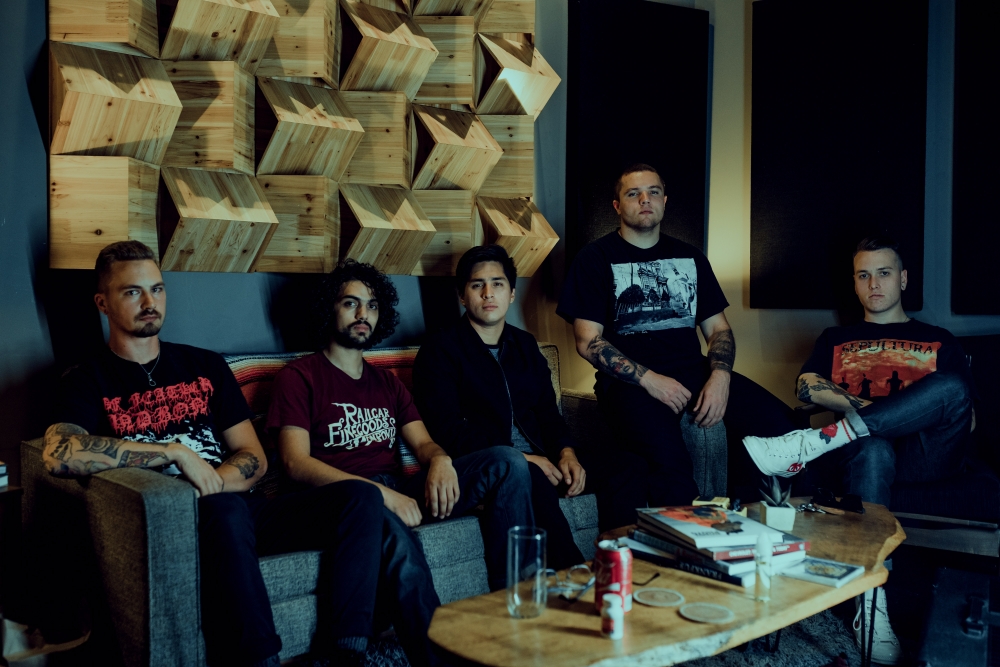 Now that they've dropped these new songs, Josh let me know that Momentum's work has only just begun. "We're starting on writing our first full-length that will be out sometime early 2019. We mainly just want to focus on getting our name out there and grow as a band and musicians."
Before parting ways the drummer, Josh gives me a heads up on some other LA acts to keep an eye out for. "Some bands you should be paying attention to are Absence of Mine, Drain, Vamachara, In Spite, Resonate, and Hands of God."
Momentum can be found on Bandcamp, Facebook, Twitter, and Instagram.
Tagged: momentum