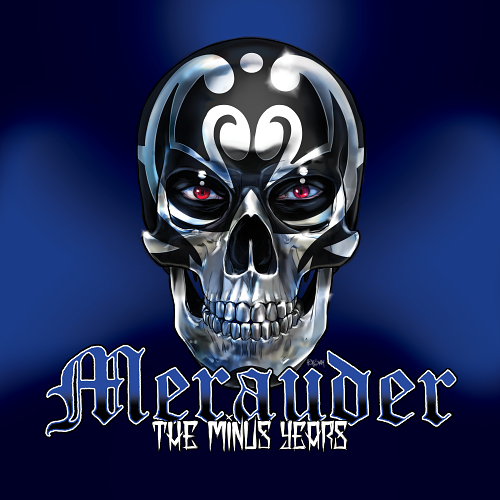 After years of people asking for it, the Minus-era of Merauder is finally getting the proper release treatment.
Upstate Records will be dropping The Minus Years, a double-LP that will be comprised of the influential New York metallic hardcore band's 1991 Demo, 1993 Demo, and 1994 Promo.
While Merauder went on to create the classic Master Killer album in 1994 with frontman Jorge Rosado (who continues to keep the group to this day), Minus helped lay the foundation down with his distinct vocal approach on their early material.
Seeing Merauder live during their early era at L'Amour in their hometown of Brooklyn was something I'll never forget. They attacked their performances with pure intensity, and Minus' menacing stage presence was a perfect fit.
The way the crowds would react to songs like "Life is Pain" and "Besiege the Masses" was bananas! You feared for your life if you were anywhere near the stage.
So, how did The Minus Years finally come together?
Mike Valente (Brick By Brick) contacted longtime friend Minus with his idea of letting people hear the unreleased Merauder tracks from the 1994 Promo. Mike and Mario Cangemi from Upstate Records settled on including all the early Meraurder recordings in one package.
Meanwhile, Shaun "SD" Dixon was in contact with Mark Yoshimoto of NYC's Generation Records with the same idea. Soon, all efforts were combined with the blessing of Minus.
Richie O'Brien (Darkside NYC, Everyday Dollars) sent Upstate Records the first generation copies of the master recordings. Bob Riley (Stigmata, Murderers Row) lent his copy of the 1994 Promo with the highly sought, previously unofficially released tracks.
Featuring new artwork by Craig Holloway, the recordings are brought to us without alteration from the originals with the exception for a little vinyl preparation TLC by Jason Bourdeau of Foster House Studios.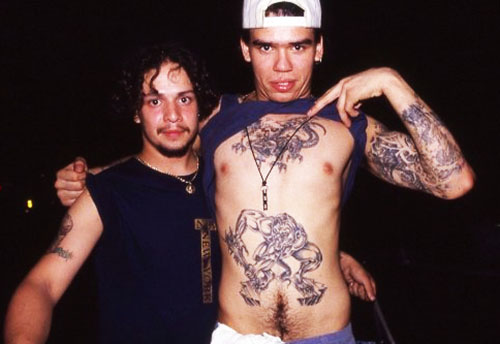 I'm honored to help spread the word about The Minus Years release on March 12th via a premiere of the 1994 Promo tracks on No Echo. That same day, we'll include the pre-order link for the double LP.
And yes, the collection will also be available on the Upstate Records Bandcamp, and all streaming outlets. There will also be limited versions of the release on cassette and CD.
Here are all of the pressing details:
Generations Records (NYC) - exclusive red vinyl
RevHQ - exclusive yellow vinyl
CoreTex Records (Europe) - exclusive gold vinyl
Retribution Records (Japan) - exclusive CD
Static Era Records - exclusive tape cassette
Upstate Records - exclusive Blue/White Splatter
Blood Blast Distribution - Digital Distribution
Cold Cuts Merch - Exclusive merch design
Stay tuned!
***
No Echo has launched a Patreon with 3 tiers offering all kinds of hardcore-related goodies to help support the site:
***
Tagged: merauder