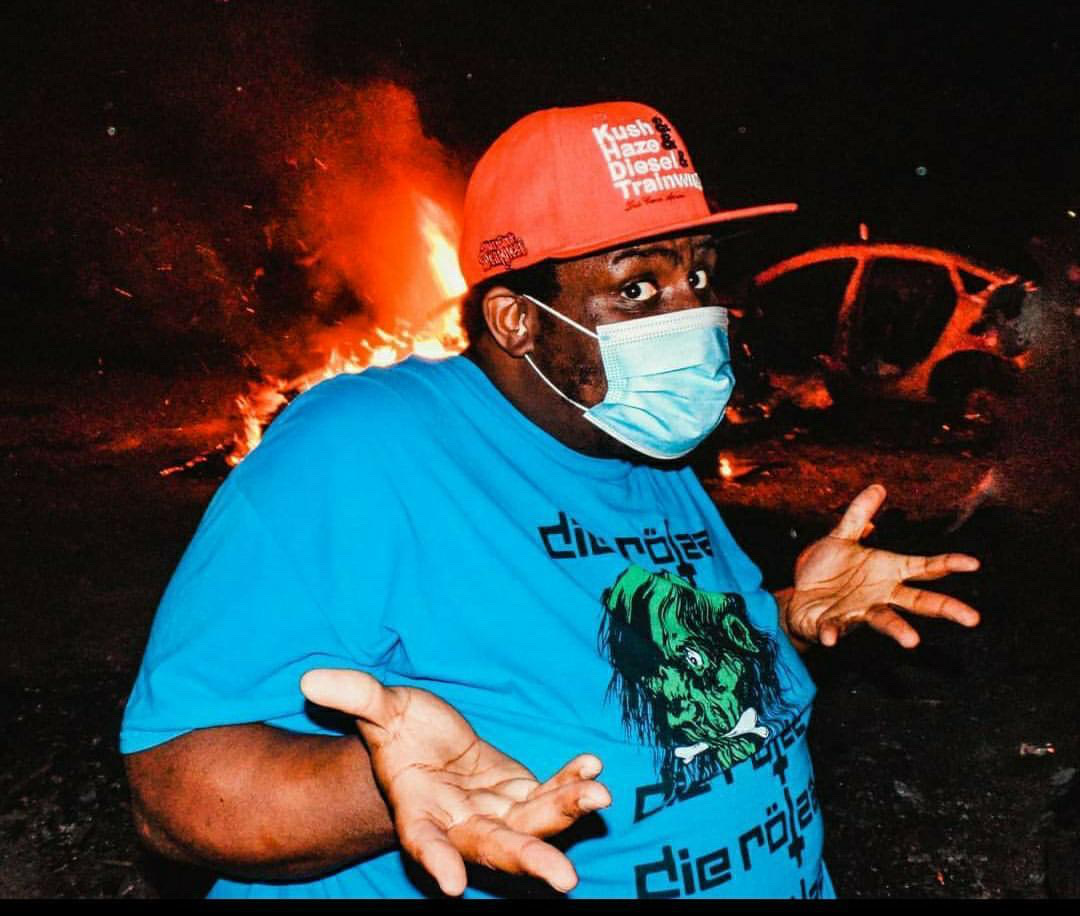 On the morning of July 30, word of Hollise Murphy's passing began to spread throughout New Orleans. The 36-year-old's death, allegedly due to a COVID-related complication, sparked an outpouring of support and tributes from people worldwide. A GoFundMe to support his family earned more than $50,000 and friends created a petition to replace/rename the contentious Lee Circle.
New Orleans has no shortage of great people to honor instead of confederate general Robert E. Lee, the namesake for Lee Circle. Dozens of names and people have been proposed to replace the site. Leah Chase Circle, Harmony Circle, Tivoli Circle, and Égalité Circle are just a handful of names submitted. But replacing the monument with Hollise Murphy Circle would not just honor him but the New Orleans hardcore community.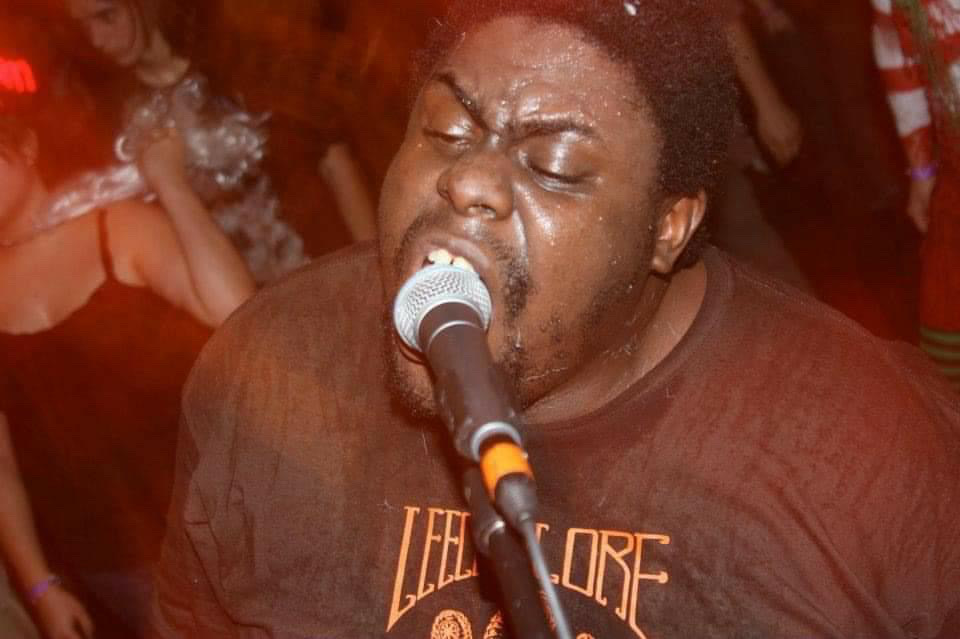 Local metal, punk and other underground acts have seen limited success beyond New Orleans since the genres took hold in the early '80s. But despite only having a few national hits, the scene thrives. Eyehategod, Down, Exhorder, Crowbar, Acid Bath, Goatwhore, and Superjoint are some metal/hardcore acts NOLA has exported. Hundreds of local bands and dozens of venues have supported this kind of music in the city over the last 40 years. Within the New Orleans underground, it's rare to meet someone who doesn't have a story about Hollise Murphy.
"We'd call him the ambassador of the New Orleans scene," Dominic Bischone said, who organized the GoFundMe said, "He'd be at every show and if Hollise wasn't there, then that wasn't the place to be at tonight."
Going as far back as pre-Katrina, Murphy was at almost every punk show that mattered. Whether it'd be a show at a dingy dive bar or a generator-powered gig under the highway, Murphy was there opening up moshpits and befriending everyone.
"Hollise was a face of unapologetic ferocity and power on stage with anything he did, and an unapologetically friendly support offstage," said YOKO, a local artist and friend of Murphy's.
He never shied away from engaging with whatever band was playing, even occasionally hopping on the mic himself. He could pull off deep gutturals and would even perform on tour with bands like Eyehategod and Down. While traveling, he would spread the word about the New Orleans scene. Bands who might not consider coming to New Orleans did because of Murphy. He'd book shows at local venues with artists like Dead Meadow and created minor music festivals like New Orleans Metalfest and Gulf Coast Slaughterfest.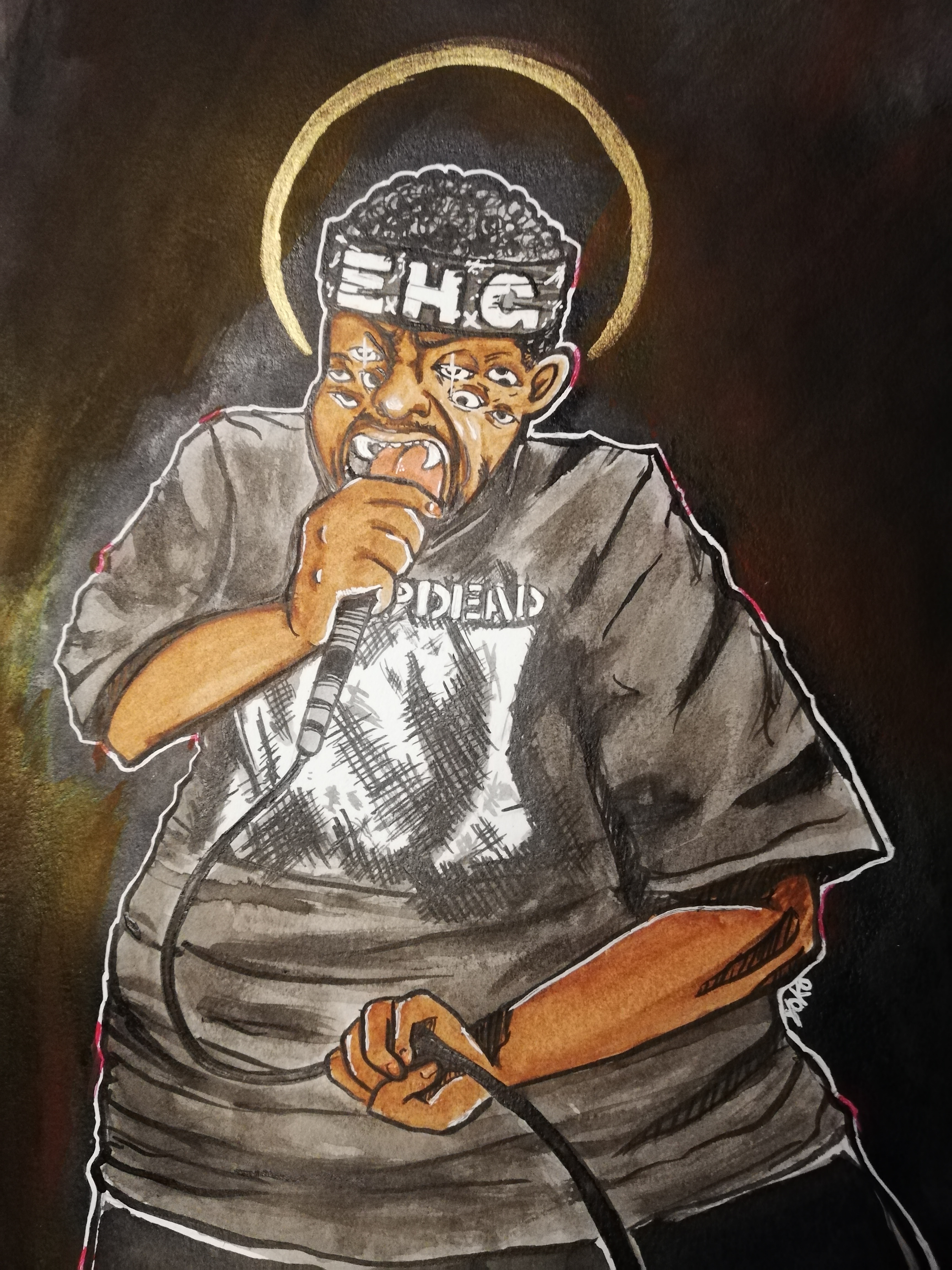 Murphy wasn't just a charismatic super fan. He played in a local power-violence band called Fat Stupid Ugly People (FSUP). His drummer and old friend Chris Prince has hundreds of stories he can tell about Murphy. They met in 6th grade in the community of Destrehan, west of New Orleans. Together with guitarist John Angus Schexnayder, they formed FSUP while they were in high school. FSUP was never on Spotify or Apple Music. They never went on tour. But they've been a staple within the local scene, performing over 400 shows since their beginnings in the early '00s.
They moved to New Orleans shortly before Hurricane Katrina. The year after was the only year the band ever took off from playing regular shows. They mainly played "dead bar shows" until around 2008.
"The first really good show we got was Agent Orange and The Pallbearers at Check Point Charlie," Prince said, "And afterward, we hung out and drank with the guys until 4 a.m."
FSUP continued to get placed on bills with nationally known acts performing in the city like Fear, D.I. and Total Chaos.
"At one point, we were the only power violence band in town," Prince said, "it was us and a bunch of punk and metal bands. No one was doing power violence specifically and now there are a handful of power violence bands. And there seems to be more of a scene for that now. I'm not sure if we're directly responsible but I'd say we helped it along."
Despite his passing, Murphy's spirit remains as a specter in moshpits summed up as an attitude to pick up anyone who fell in the moshpit. Bischone was in his early teens when he first met Murphy and had just started going to a well-known all-ages venue of the time called The High Ground. He was instantly recognizable. He was a larger black guy and was always in the pit.
"He was running around the pit and I watched him knock over 12 people like they were bowling pins," Bischone said, "As a little kid at an all-ages show in the pit, it's pretty intimidating."
Hardcore can especially be intimidating for people of color. Local artist YOKO has been a fan of heavy rock music most of their life despite being told several times by family and peers that it's "white people shit." At shows, they would get this feeling they called "you're black so you shouldn't be doing this" anxiety.
"I think folks won't have to worry nearly as much now that people like Hollise existed before, but for that one black kid in the crowd by themselves, if they're out there these days, I hope there's someone who can inspire them to stay regardless of that shitty anxiety like Hollise did for me," YOKO said.
He made an effort to get to know people personally at shows, even though people naturally gravitated towards him. According to Bischone, people would mob him at shows to say "what's up" and have a laugh. He often would text people to check in randomly and bought people thoughtful gifts.
"Every Mother's Day, I'd get a message. Every birthday, every Christmas; he made a point to know his important dates," said Melissa Ryder, the creator of the petition to change Lee Circle into a memorial to Murphy.
No one wants to be forgotten after we die. Sometimes people are remembered for being the best or for doing something extraordinary. For Hollise, he's remembered for the genuine connections he built with so many people. It's that legacy of the heart that Ryder wants to see memorialized in stone.
"He's New Orleans. He's inclusivity. He's love," Ryder said.
Lee Circle has had nearly 40 name proposals since the statue of Lee was taken down in 2017. But if Hollise isn't memorialized there, Ryder believes they can find another location. But it's hard to imagine a better replacement of Robert E. Lee's legacy of oppression and hate than with Murphy's legacy of acceptance, love and joy.
***
Help Support What No Echo Does via Patreon:
***