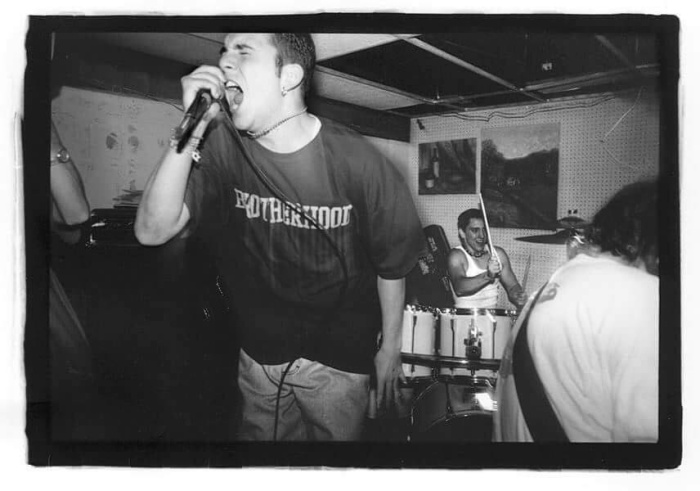 The last time Josh Grabelle (Trustkill Records, Bullet Tooth) checked in with No Echo, he was sharing some of his photos from the More Than Music Festival 1993. This time out, he's getting a bit more personal, hooking us up with pics taken from the era in the early '90s when he was hosting hardcore shows in his parents' basement in Tinton Falls, NJ. Some of the other shots were taken by Sean Capone, and provided by Josh.
If you take a look at some of the flyers pasted in the article below, you'll see that some of the lineups read like a hardcore fest would today, decades later. Through the time Josh was throwing the basement gigs, such bands as Lifetime, Undertow, Earth Crisis, Strife, Sense Field, and Hatebreed all performed. Take a look below and go back to the era when baggy jeans and Krishna beads were the norm at hardcore shows.
As always, give Josh a follow on Instagram, and you can also find both Trustkill Records and his current label, Bullet Tooth, on there.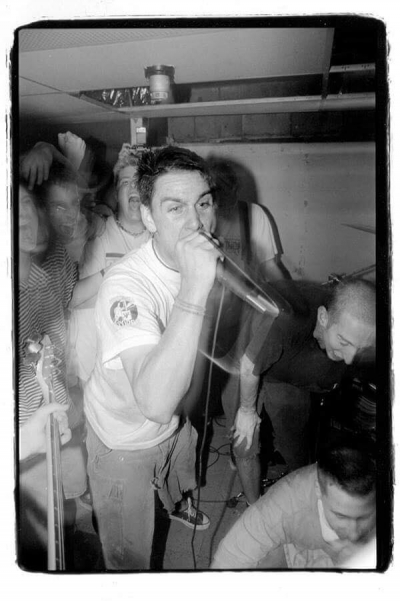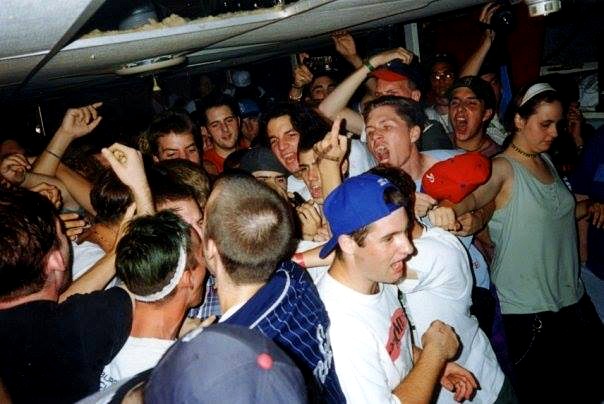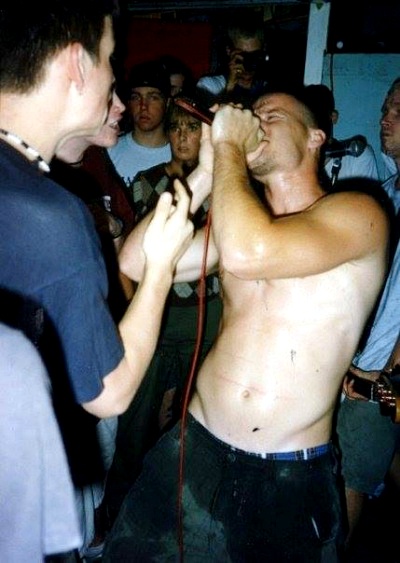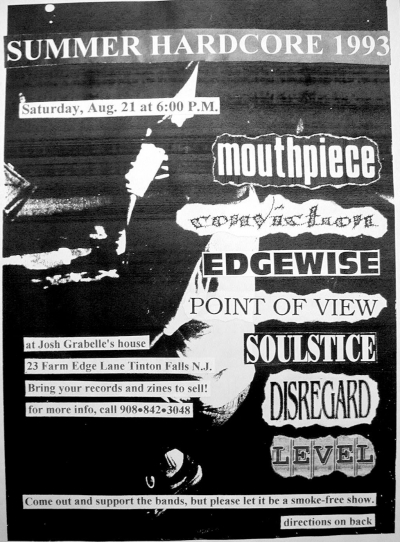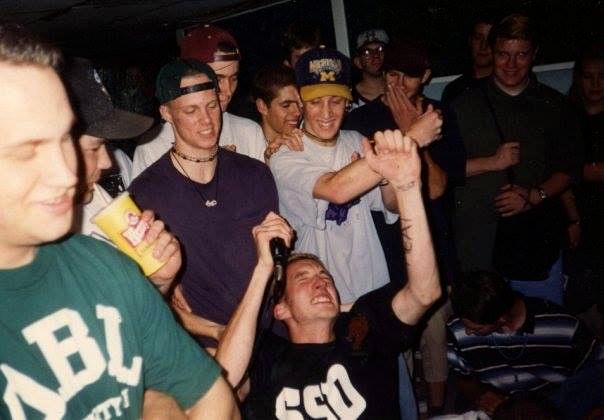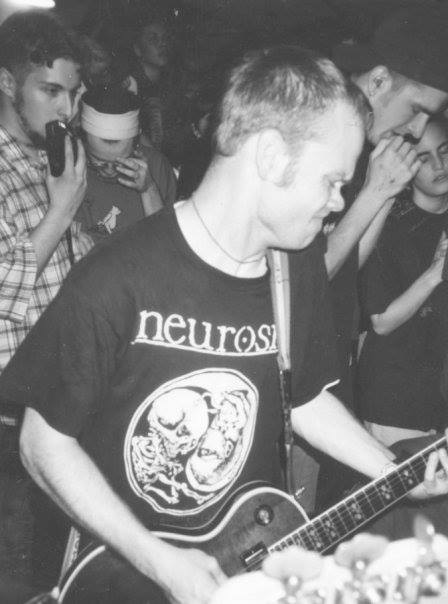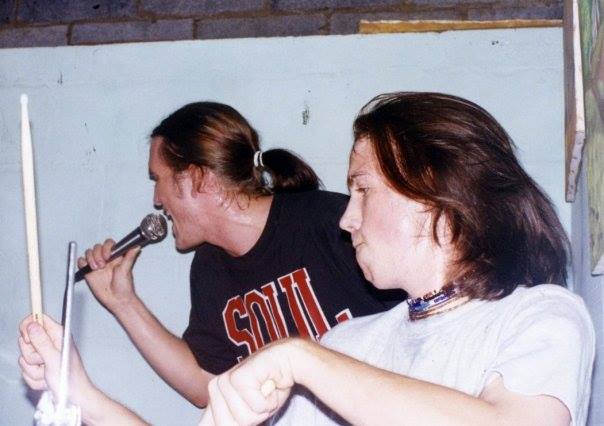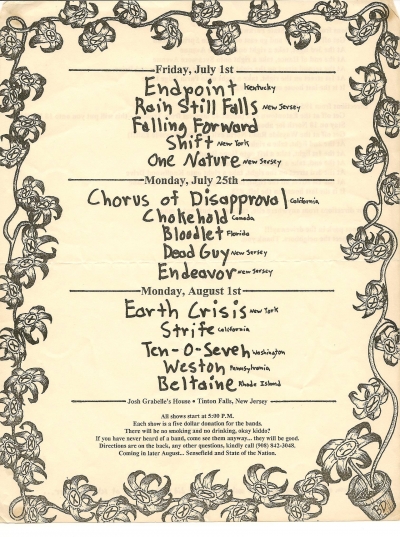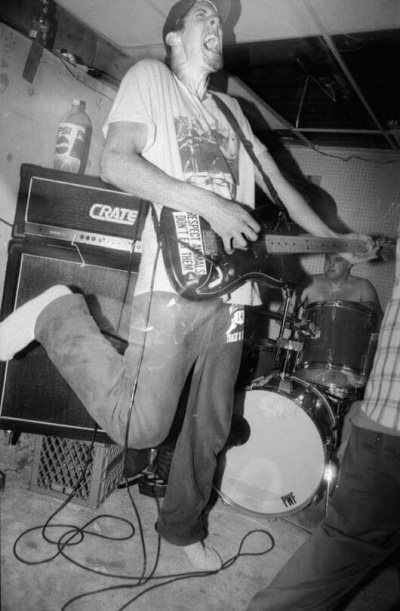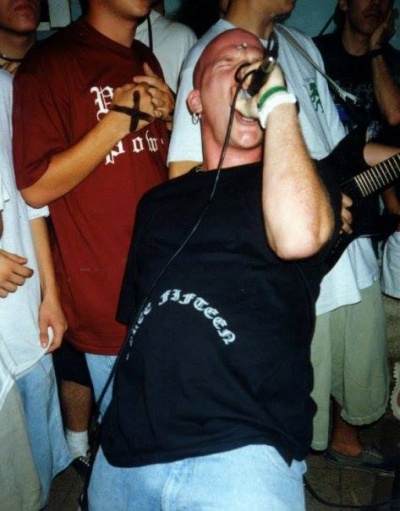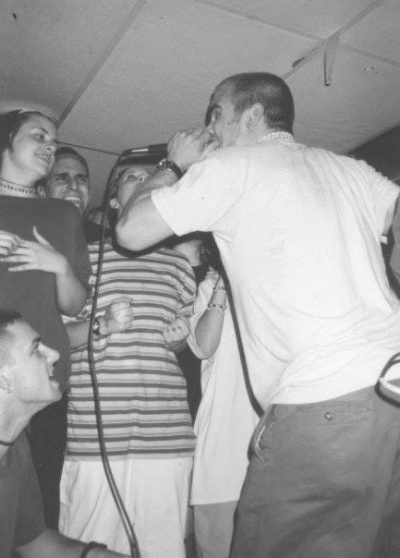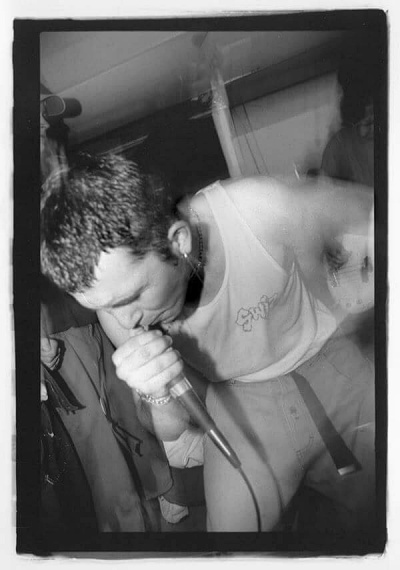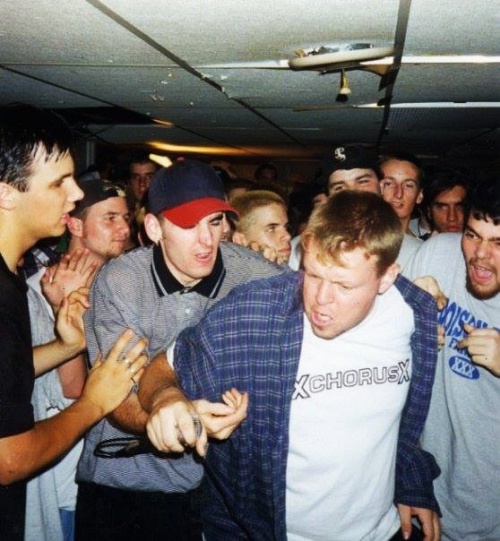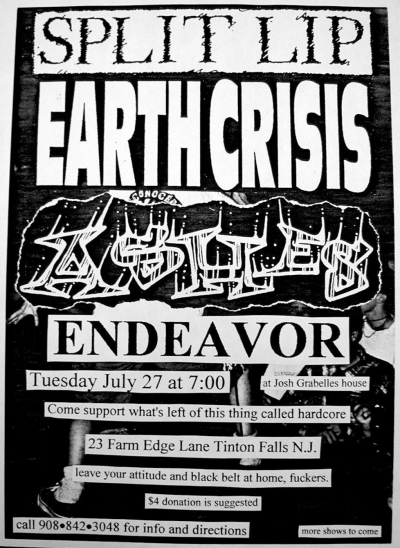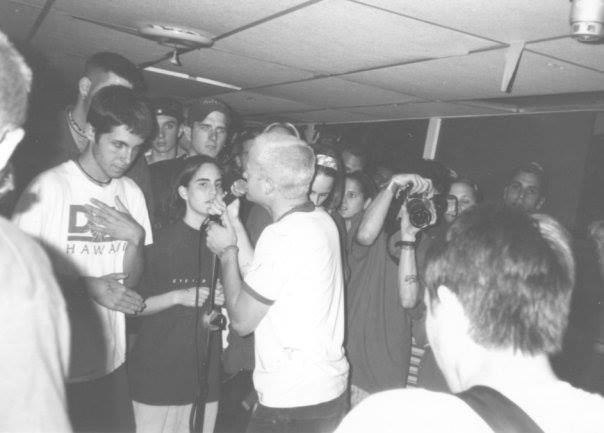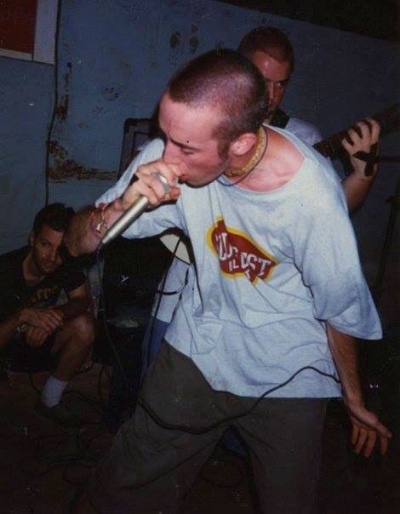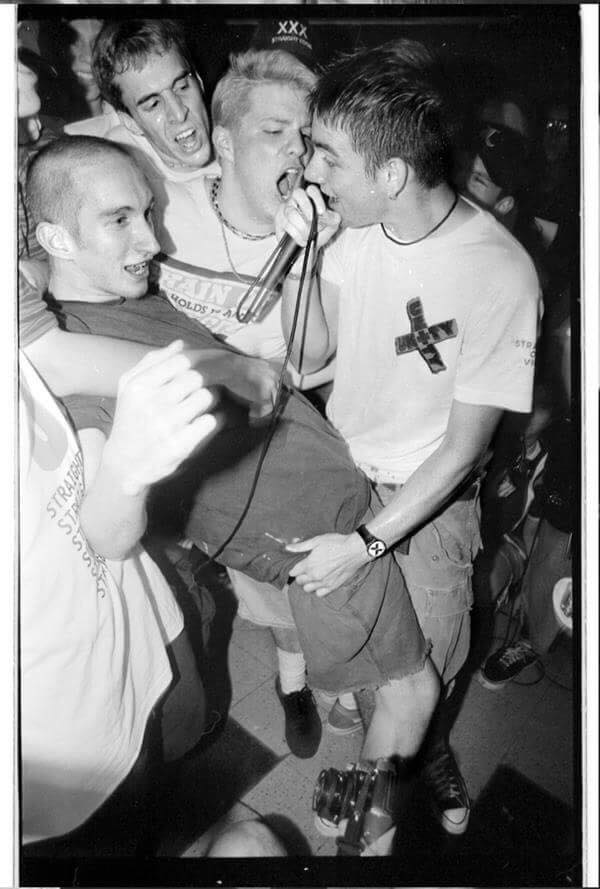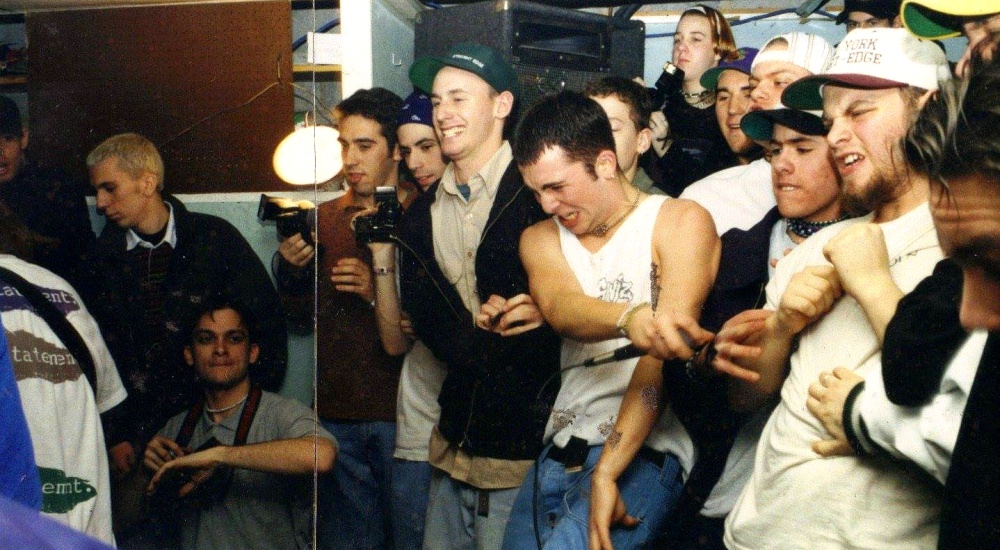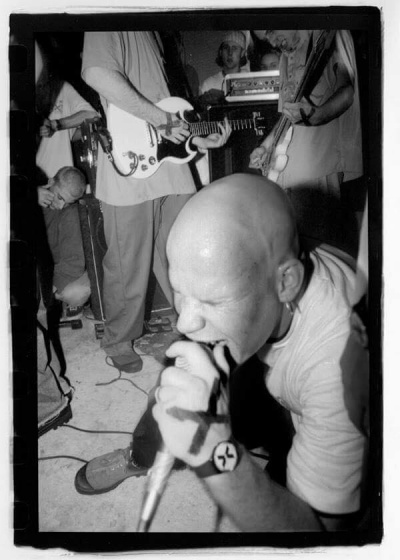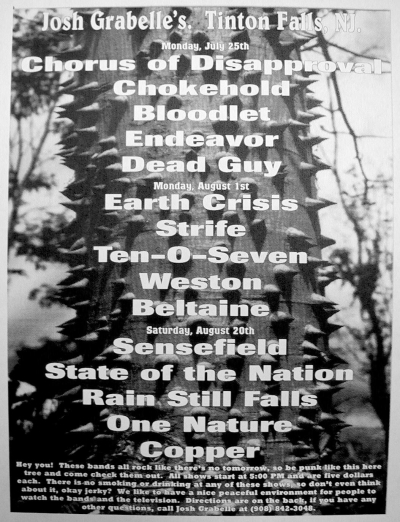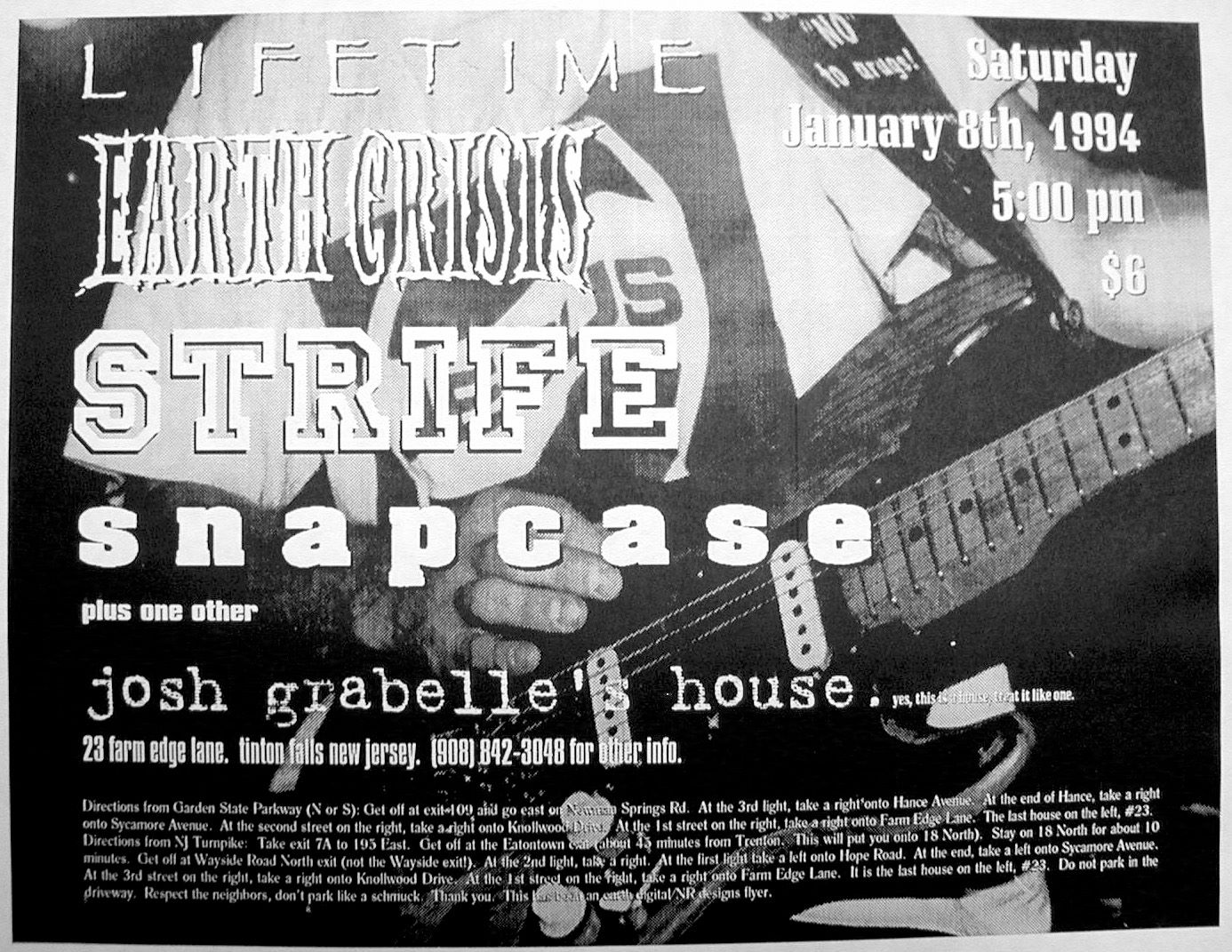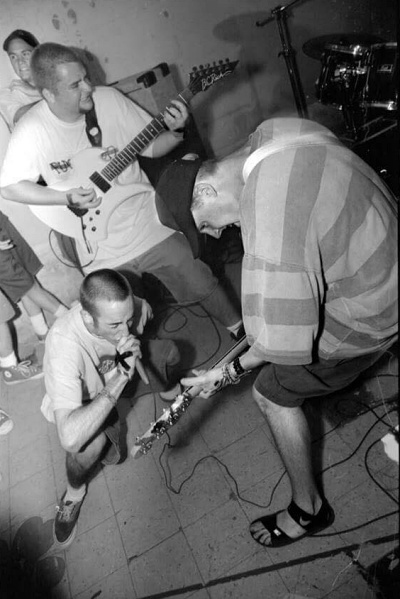 Tagged: a chorus of disapproval, bloodlet, chokehold, crud is a cult, earth crisis, endpoint, falling forward, hardcore photo party, ignite, lifetime, mouthpiece, split lip, strife, trustkill records, undertow