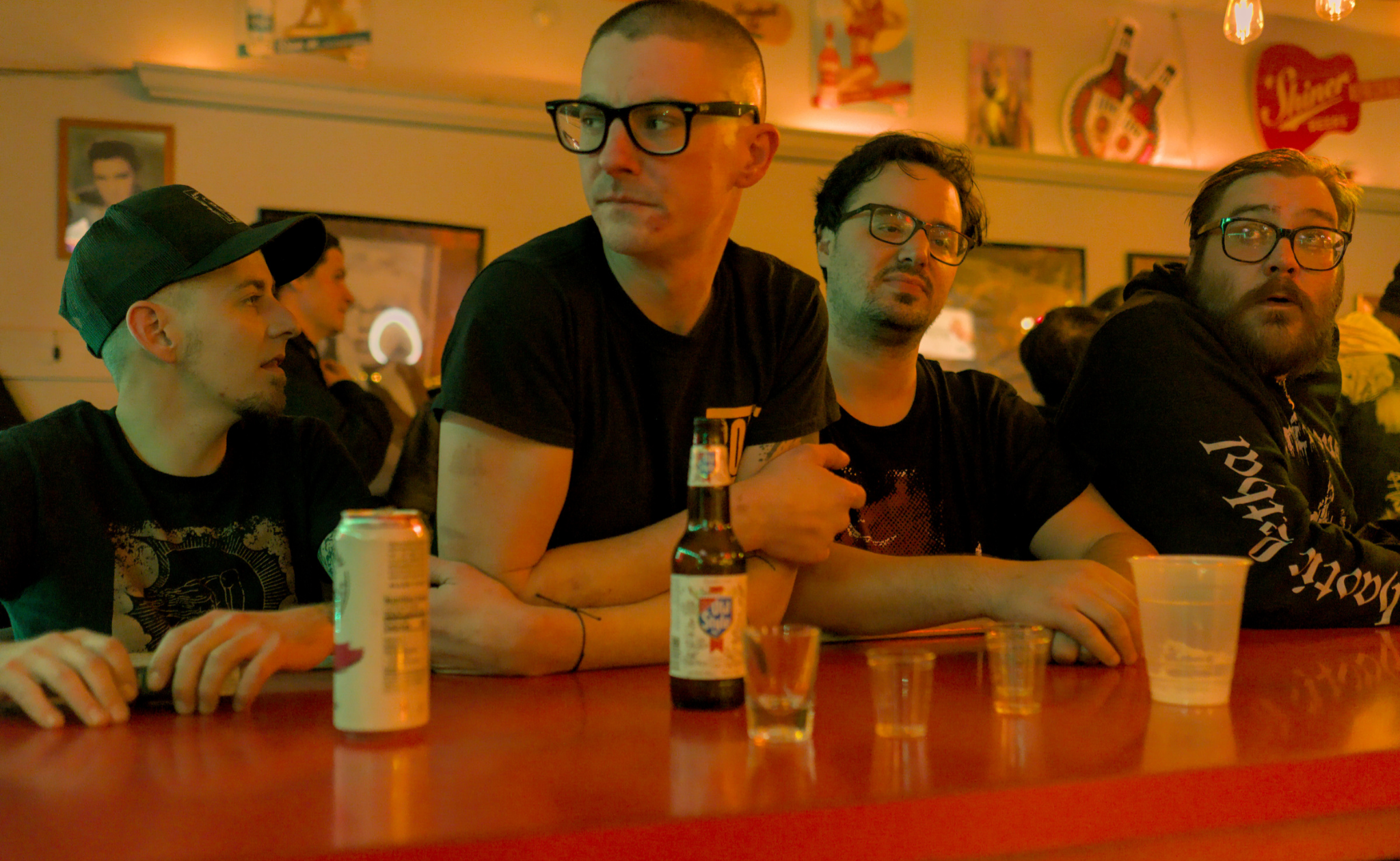 Indianapolis-based quartet Sundown might play melodic, post-hardcore but they do so with a dose of heaviness rarely heard in the genre.
Drawing from such bands as Avail, Jawbreaker, and dare I say, hometown heroes About the Fire, Sundown combines their melodicism with a dose of heaviness that only serves to highlight their intent.
All of this is readily apparent on their debut album, Keep Moving, due out on Wise Blood Records next month.
Today, we bring you the premiere of "The Price," a track from the forthcoming record. There's a bit more restraint on this tune but it nevertheless oozes with passion. Think Rites of Spring, or an amped up Farside…good shit either way:
"A few weeks before we went into the studio, I was listening to a lot of Get Up Kids and Chamberlain," Sundown bassist/vocalist told No Echo about the creation of the track. "I came up with the main riff from there even though it doesn't sound like either of those bands."
Sundown guitarst/vocalist Mike Allen chimed in with his thoughts: "This song was the last we wrote for the record. I came up with and recorded my guitar after we had already laid down the drums, bass, and rhythm guitars. For vocals, I wrote the lyrics and sang every line as a scratch track after everything else was done. It was just supposed to be a map.
"The other boys came in and sang over my scratch tracks for their respective parts which was harder than most because of the back and forth in the verses, but that was the idea in my head from the start. I could be totally wrong, but I don't think I ever actually went back and sang mine again, so my vocals on there are the original scratch track."
The guitarist/vocalist also offered: "The lyrics are about getting sober but knowing in the back of your mind that you're going to fall off eventually. Giving excuses as to why but really knowing it's just 'because' and losing yourself to it. It's kinda bleak, but it's such a fun-sounding song that I thought it fit in a weird way."
Keep Moving will be out February 25th via Wise Blood Records. Pre-orders are live here.
All of Sundown's social media pages are linked here.
***
Help Support What No Echo Does via Patreon:
***
Tagged: sundown