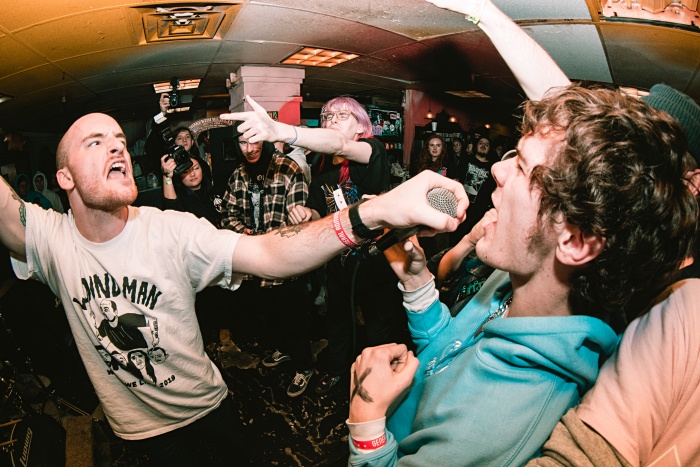 Thanks to the overwhelming number of notable releases recently put out by different types of bands that fall all over the hardcore spectrum, and in trying my best to give as many of them as possible a fair listen and honest consideration, I keep catching myself having the same recurring thought: if your hardcore isn't stemming from, or at least heavily influenced by, the spirit and sound of punk, then I generally want nothing to do with it (with maybe a few precious exceptions).
That's why when I was first exposed to Gumm back in 2018, I was immediately sold on them. Their sound, their aesthetic, their message, all of it.
With the drop of their new tape, titled Piece It Together, Gumm again reinforces those feelings of immediate enthusiasm:
Well-written riffs and song structures with considerable, yet not pretentious, depth and feeling that pair perfectly with vocalist Drew Waldon's pertinent and relatable lyrical content that very effectively speaks (read: rages) to the experience of being a young person grappling with the emotional and socio-political confusion that is life in 2020 America.
If you consider yourself a fan of honest, pertinent hardcore that remembers its punk rock roots, has shit to say, and has the brains and musical chops with which to say it, Gumm is for you.
Exactly like other bands who fall into this same camp, bands like Modern Life Is War and Praise, Gumm makes it clear that while they are indeed punks, they're also hardcore kids, human beings, and talented, intelligent songwriters on top of it all.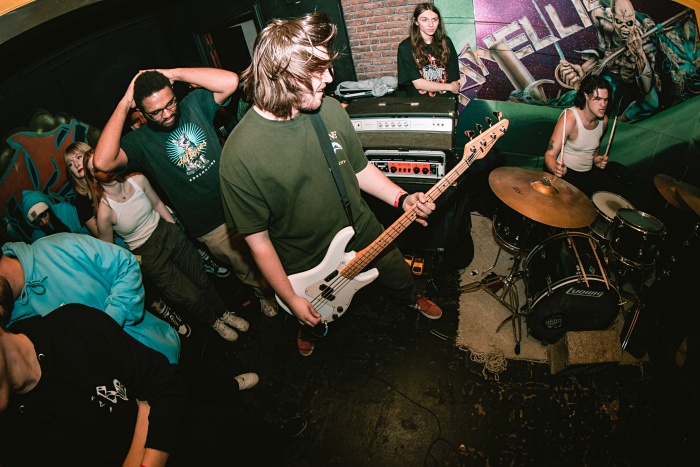 Having proven that they're happy to hit the road, with several national runs under their belts accompanied by other awesome bands (*ahem* Regional Justice Center, anyone?), added to the fact that they're capable of cranking out increasingly solid material in relatively short amounts of time, we all need to keep our eyes on Gumm; because they are indeed piecing it together, and they're doing so exceedingly well.
Pre-order the Piece It Together EP on cassette via Viewpoint Records.
Gumm on social media: Bandcamp | Instagram
***
Donate a few bucks to help with No Echo's operating costs:
***
Tagged: gumm