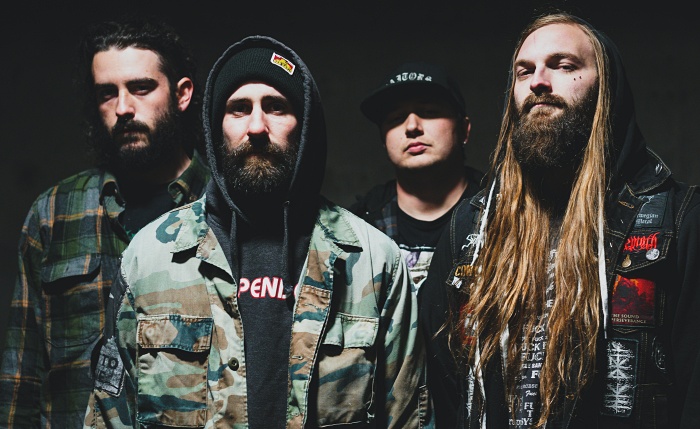 If you fancy metallic hardcore of the chaotic kind, boy, do I have a band for you! Based out of Oregon, FØES cram a lot of frenzy into their arrangements, but it never feels forced. That's not an easy thing to finesse, as you already know if you've been listening to this kind of music for as long as I have.
What intially began as a side project of drummer Garrett Judkins and guitarist Sonny Daniels, FØES became a full-on band in 2015 after the duo invited bassist Brandon Burton (Thorns of Creation, Morgellon) and vocalist Nate Dorval (It Prevails) into the fold. The next year saw the combo release The Doom Room Sessions. After a vocalist change with the entrance of Micah Berry (Illis Amora, Old Nod), the band dropped a full-length called NØD in 2017. One more linup change came with the depature of Brandon Burton, after which FØES brought in bassist Brandon Self (Existential Depression, Gravewitch).
That brings us to American Violence, the forthcoming new EP from FØES. All that yapping I did about chaotic hardcore can be assessed in "Turnaround King," a searing track from the EP:
"American Violence is an exercise in futility," Garret tells No Echo. "It's a proverbial bashing of one's own head against a brick wall. A wall that represents every obstacle to happiness and fulfillment. This wall is you, it's America, it's meaningless traditional values, and it's the churches of man.
"This record was created with the intent to make the listener feel constricted, frustrated, and suffocated under the weight of it. A reflection of the actual feeling of being crushed by the constant pressure to adhere to a path that you didn't choose and one's own self doubt about their place in a society that no longer cares."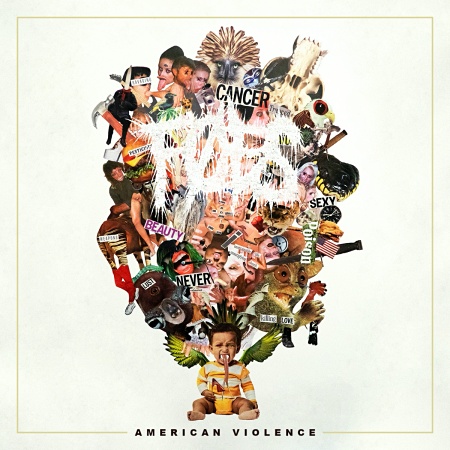 Garrett also offered some thoughts on the making of the new FØES EP: "I'm terms of process, American Violence was about a two-year endeavor filled with grief, loss, love, hate, death, birth, addiction, strength, and weakness. All of the tracks on the record were demo'd time and time again over the course of writing, each time revealing more and more of the final pieces. We purchased our own equipment and built up our jam space to complete the record how we wanted it, on our terms. This was a complete DIY effort up until the mixing and mastering process, which was handled by Derek Leisey and Brad Boatright at Audiosiege Studio."

American Violence will be released on 10" vinyl and digital on April 17 via Glacier Recordings. Pre-order it directly from the label at this link.
***
Donate a few bucks to help with No Echo's operating costs:
Tagged: foes