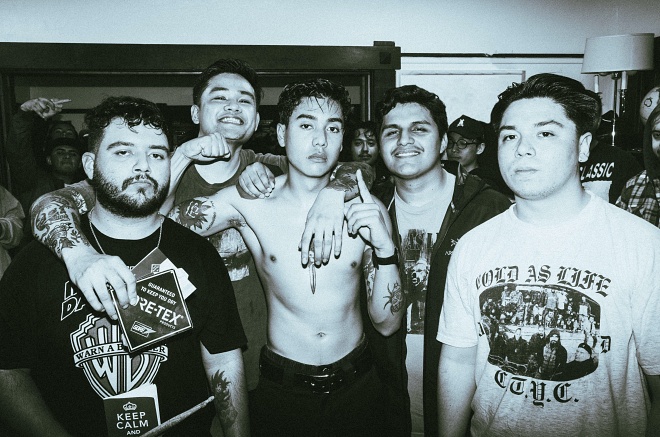 Northern California has been a hotbed for metallic hardcore in the last few years. With members from such bands as Sunami and Extinguish, San Jose's Field of Flames is another reason why the Bay Area has things on lock right now.
"The main influences for me at the start of Field of Flames were bands like Slugfest, Undertow, and other metallic style hardcore based out of the '90s," singer Justin tells No Echo. "Although those were our influences, I think it's safe to say we fine tuned our sound that's unique to us and we just enjoy writing passionate, unforgiving, and aggressive songs with very real themes that I personally experience."
With an EP (2018's Burn Your World) and single (2019's "Intro / State of Regression") under the belts, the band went on a long hiatus due to work scheduling constraints.
After spending time working on material last year, Field of Flames entered Panda Studios in Fremont, CA with Charles Toshio (World Peace, Spy) to track their latest release, Remnants of a Collapsed Existence, which is steaming in all its glory below:
"From Burn Your World to now, the common themes I tend to write about usually incorporate a lot of self loathing, dissatisfaction, depression, and the release of a very raw, very real, and undistorted anger that I feel," says Justin about his lyrics. "It's a 'lashing out' at literally everything. Uncensored emotion.
"I never wanted Field of Flames to necessarily be a 'positive' straight edge band, but rather just a band with elements of deep rooted aggression that I experience where we so happen to also be straight edge. I wanted to change up the monotony of what a straight edge band could really mean."
The singer explains further: "Don't get me wrong, this is by no means a diss to any straight edge bands who strictly want to write songs about being drug free, that's not a bad thing. I just personally saw this band as more of an opportunity for myself to finally really speak about the things I feel, which consists of a whole bunch of shit, seeing as I have never sang in a band and really wanted to expel all of those emotions out of me.
"For example, the most important song to me in the newest release is 'Fallen Angel,' which is actually about a really close friend of mine who went through a lot of shit in their life. I'll keep it vague about what that consists of, but the song was dedicated to them and their struggles and how his sweet soul was tainted, scratched out, pissed on, and forgotten by life with the unfortunate circumstances he was born into that ultimately caused him to just turn his back on the world.
"He no longer lives in this country but I hope he is still fighting strong out there. The song is supposed to be written from his perspective and not mine."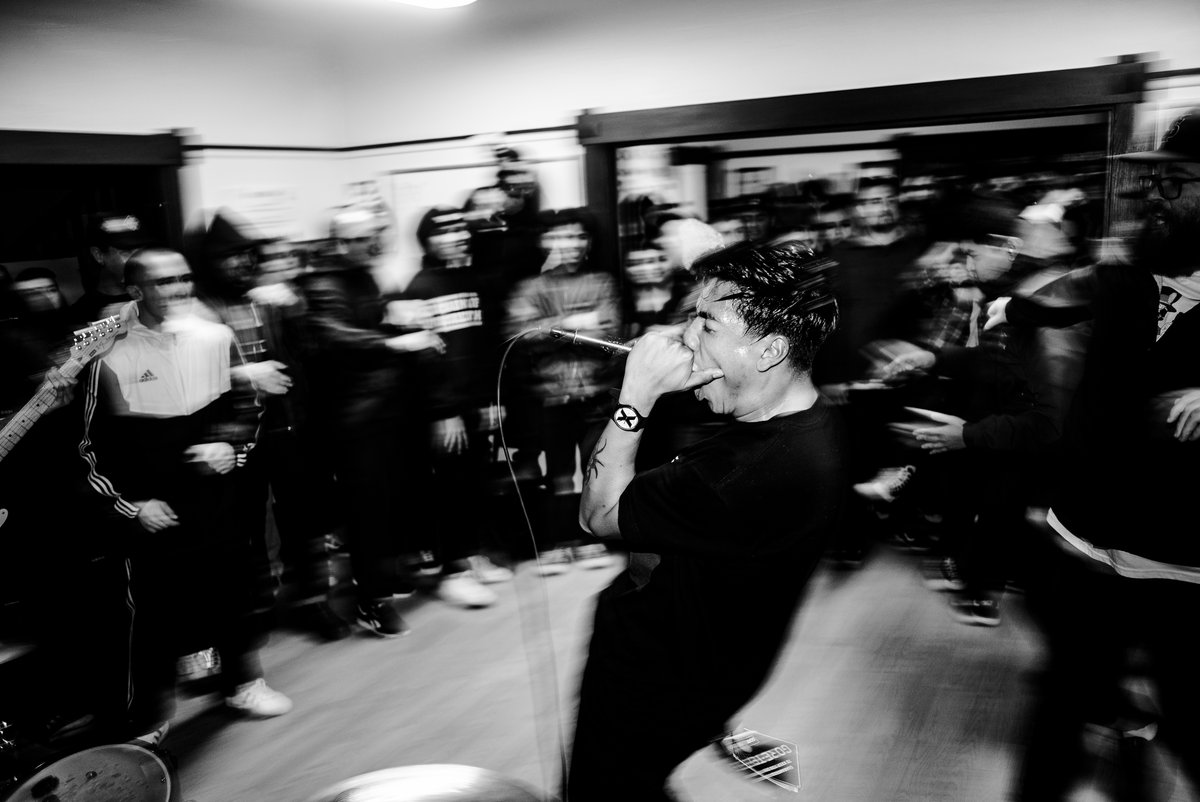 Remnants of a Collapsed Existence is out now via Words of Fire. Pick up a copy on cassette directly from the label.
***
Help Support What No Echo Does via Patreon:
***
Tagged: field of flames