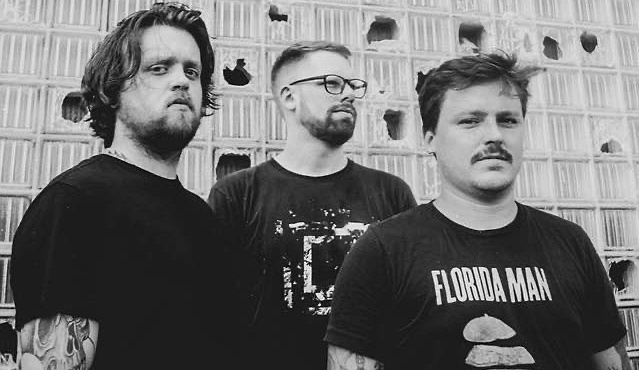 I previously wrote about Florida's Colonial Wound on the site after seeing them live late in 2019. I'm honored by the opportunity to cover them again, having had many months now with their album on my playlist, I find myself still impressed.
Every time a track from their Untitled album starts on my speakers, I feel this comforting, overwhelming sense that heavy music, looking forward, is going to be just fine. This soothing, thanks to the musical craftsmanship of Dylan Mikos (bass/vocals), Ben Clifton (guitar), and John Edwards (drums).
The album itself, a short and oh-so-sweet 5-song brutal attack on the senses. Released in July 2019, Untitled is heavy, yet melodic, each carefully-crafted track a delight to the ear. My favorites being "Necessary Fires" and "Passenger to the Blur."
In celebration of the album, of which they should be proud, now comes a one-sided LP limited to only 200 copies. Of these copies, half will have a black screen-printed b-side with the remainders being a peach color.
Now accepting pre-orders on Dropping Bombs, you can secure yours today with shipments expected to go out by the end of September.
If you still haven't listened to the album, I suggest you end such foolishness immediately. The Colonial Wound gang has more than earned a spot in your record collection. Happy to see them using their time in lockdown wisely, I hope to see more releases from them in the future.
I also recommend, as always, that once shows are safely back up and running, you make it out to see them live. Having stumbled upon them live myself was one of the better local surprises the music gods had gifted me.
***
Donate a few bucks to help with No Echo's operating costs:
***
Tagged: colonial wound