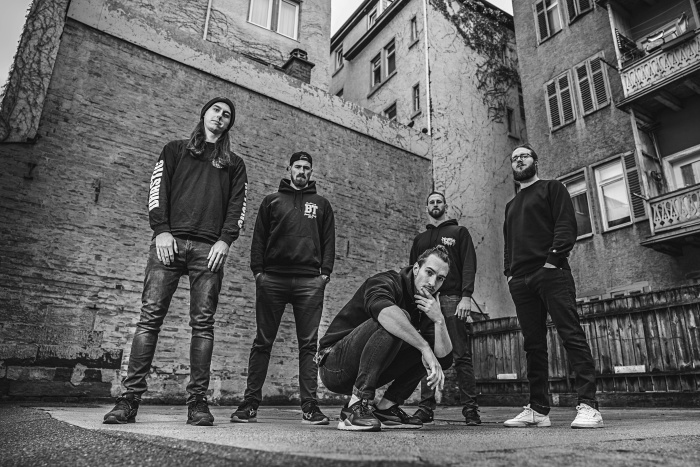 "While our previous bands from 2016 on all split up, one after another, some of us were still up for more," says Denis Feges, vocalist of Minus Youth, a hardcore outfit based in Stuttgart, Germany. The singer picks it back up: "So, we chose the most energetic, motivated, and talented people who had played in bands like Lion City, No End In Sight, and Nametaker, and formed this new band. Minus Youth was built to play live. So we take every chance to do so. That's how we got to play 60 shows while we released a demo tape and a split 7" in the first two years. Now, we're more than excited to finally release our first full-length record."
Denis is giving No Echo the lowdown on all-things Minus Youth in celebration of the site's premiere of their track "Downton in Distress," a selection from their aforementioned debut album, No Generation. As an added bonus, the track features a guest performance from Jürgen "Jogges" Krist, who some of you might know from the German hardcore outfit, Empowerment:
I ask Denis who some of Minus Youth's prime musical influences are: "Tough one, since this band is a bowl made out of a lot of flavors. We have the salty punks, the oily metalheads and the sour hardcore kids. To us, that makes a sweet sound that's fun to play. The sound is seeking inspiration in all those genres and like a naive teen, we're trying to put this together. For some, that's maybe not 'hard' enough, but it's what we love to do.
"Some reviews of our upcoming album say that we have a NYHC flavor. That's cool, but we guess that depends on what course of the album you're currently enjoying."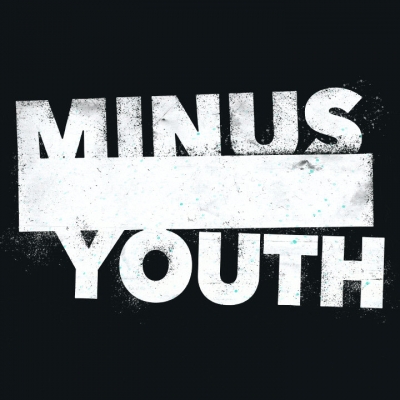 Speaking of their album, why did Minus Youth decide to call it No Generation, and what's its significance? "It's not giving a fuck about any rules or standards. Not being part of the generation that others falsely assign one to. So, we'd rather be 'No Generation' at all, than being categorized as something we are not. No pointing fingers — no young — no old — no youth — no generation."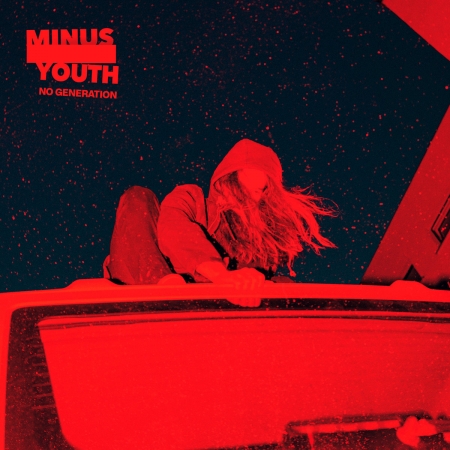 What's the hardcore/punk scene like in Germany right now? Denis breaks it down: "It's blooming, really. Sure, the trend you'll find is the Vein/Knocked Loose kind of distorted hardness. We recently played with Deconvolution, Nautilus, Stolen Mind, and Torch It—who do great at their styles. But with that comes the revival of hardcore punk-influenced bands like Spark, Tides Denied, and Ill Blood. On top of that, there are those who do all the crazy stuff in between. We'd love to mention everyone right now, but that'll be a long list. So, if in Germany, head to your nearest show even if you don't know the bands. You'll find a lot of gold."
Minus Youth will be heading out on a fall tour, so I ask Denis if the band will be playing on exclusively hardcore bills, or if they're opening it up to other styles as well.
"We'll play anything with anyone as long as it's open-minded and against any kind of discrimination like racism, fascism, sexism, or homophobia. Since we're pretty diverse, we already shared the stage with experimental pop bands, thrash metal bands, ska groups, but also the finest people in hardcore and metal.
"On this upcoming tour, though, we'll be playing with some great hardcore and punk bands: Bomb Out, Unfaded, Squad, Siberian Meat Grinder, Total Chaos, and 1000 Löwen unter Feinden, just to mention a few."
***
No Generation is available for pre-order on Minus Youth's Bandcamp page. You can also find the band on Facebook and Instagram.
Tagged: minus youth