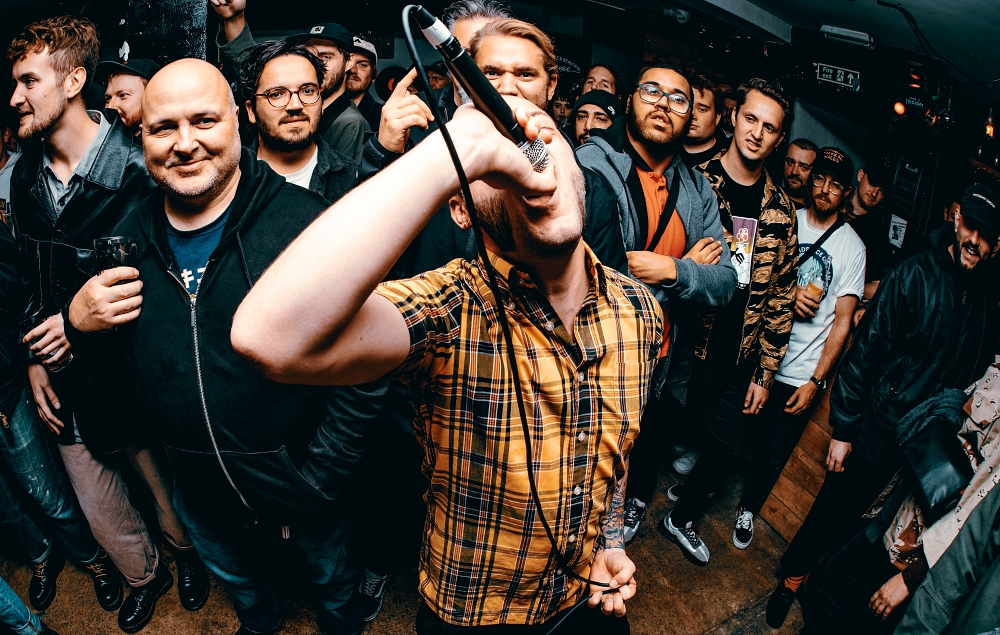 Since forming last summer, London-based hardcore punk outfit Clobber have been gearing up for a busy 2022. The fittingly named crew have already played shows with the likes of Dead Swans, Who Cares?, and Grove Street Families, and released a teaser single to whet the appetite.
From a style standpoint, the dudes in Clobber lean heavier into the punk side of their attack, keeping the tempos thrusting forward at a quick pace, while delivering the kind of dance-baiting parts that will tear open a pit in seconds. The members of Clobber have also done time in such bands as 50 caliber, PINTS, and War Crimes throughout the last decade.
Today, No Echo is pleased as piss to present the premiere of Clobber's debut EP, an ass-beater called Tribal Rites of the New Friday Night. Recorded at SoundLab Studios with producer Jack Longman (The Skints, Witch King), the record is a superb addition to the UKHC story:
"There wasn't a big thought process when it came to writing this EP, we felt no need to dress up the messages with deep meaningful lyrics or metaphors, it's exactly what it says on the tin," Clobber vocalist Charlie Longman told No Echo via email.
"We're fucking angry, this EP reflects that aims directly between the eyes of the Tory Party who continue to close our venues, defend sex offenders, keep murderers in uniform and add to the death and alienation of the working class people.
"Our previous bands and projects were always non-politically charged and more hedonistic, I always figured people gravitate towards music to escape these subjects but when me and Joey started Clobber it felt unauthentic and morally irresponsible to not take a stand and have ourselves heard.
"This EP hardly scratches the surface of the harsh realities Britain is facing, hopefully people connect through the shared feeling of dismissal from the government and those who can't understand this view after everything we've been through in this pandemic, get the fuck out the way."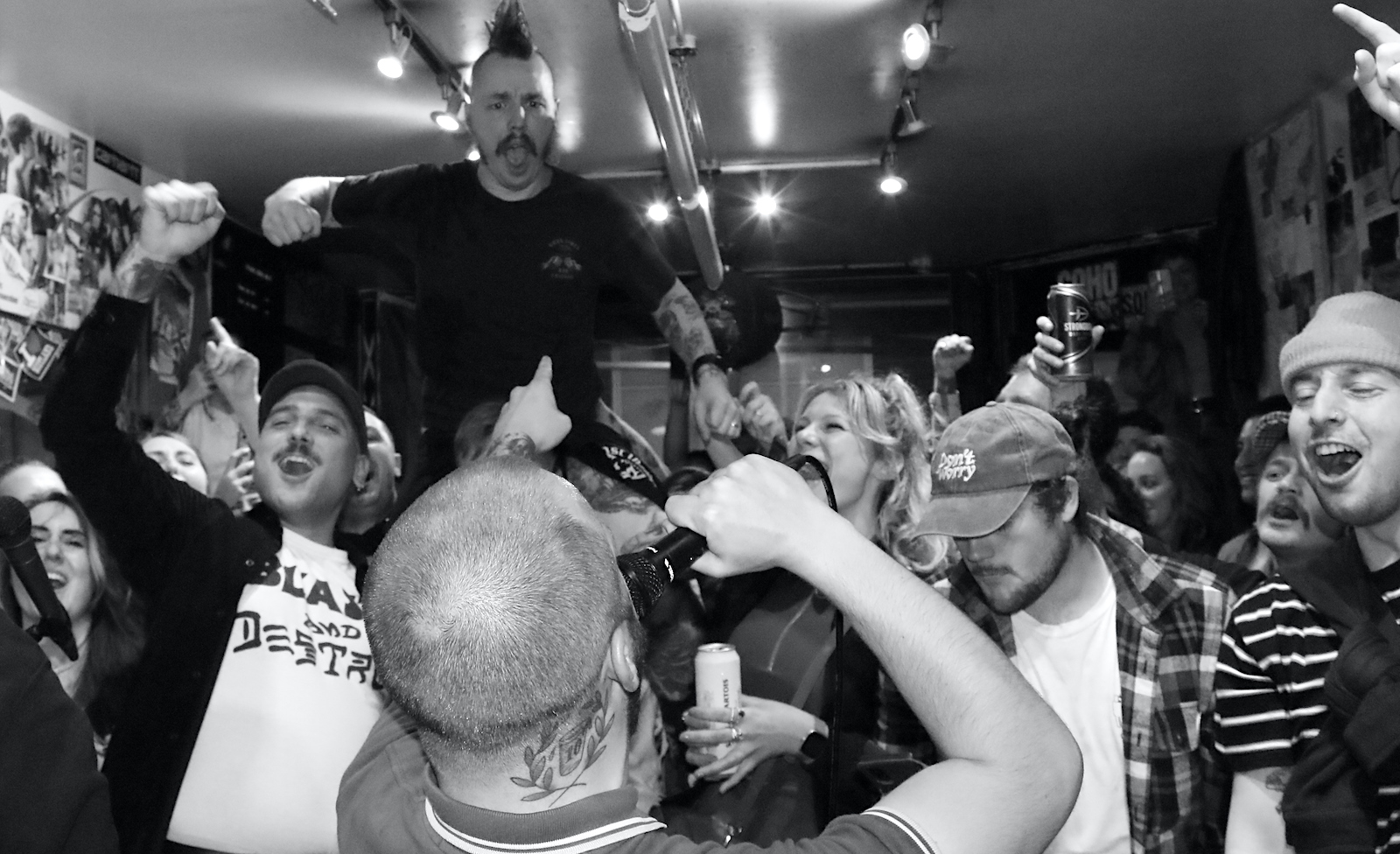 Tribal Rites of the New Friday Night will be available for download this Friday (January 28th) on Bandcamp.
Clobber on social media: Facebook | Instagram | Bandcamp
***
Help Support What No Echo Does via Patreon:
***
Tagged: clobber