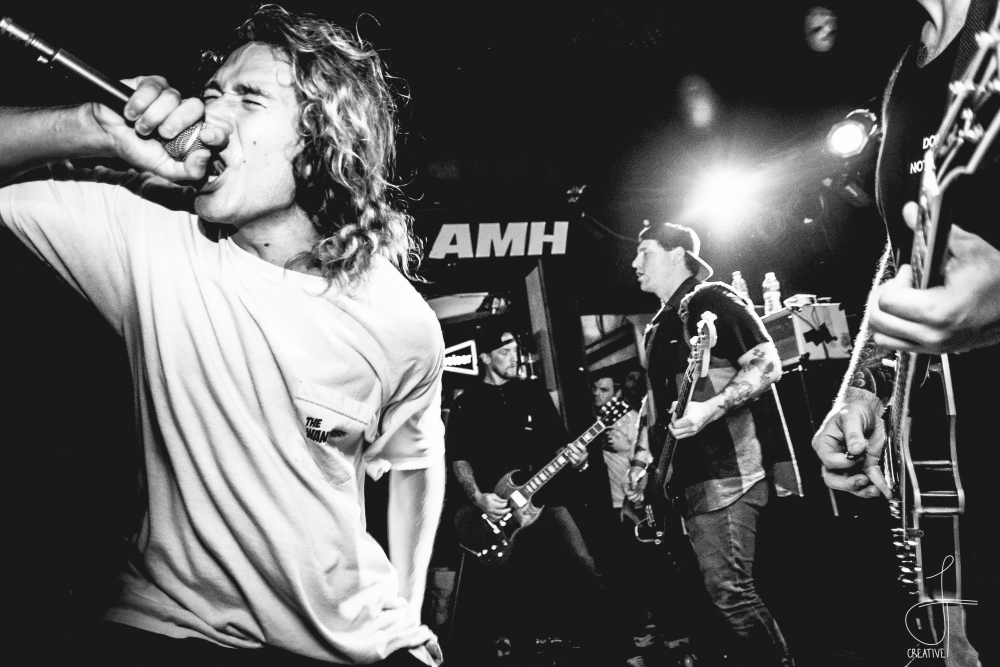 "Honestly, I don't think much has changed in the band since Undertow," Blind Justice vocalist Mike Botti tells me a few weeks away from the release of No Matter the Cost, the follow-up to the aforementioned Undertow. Yes, it's been 3 years since their last full-length, and though adult responsibities loom large, Mike and company are fired up about their new Blind Justice material. "Personally, we're a little older, a little busier with real life obligations but, we all still feel the same way we always have about Blind Justice and hardcore in general. We still love Undertow, for sure. Other than maybe being a little tired of playing those songs live, they'll always be a defining part of the band."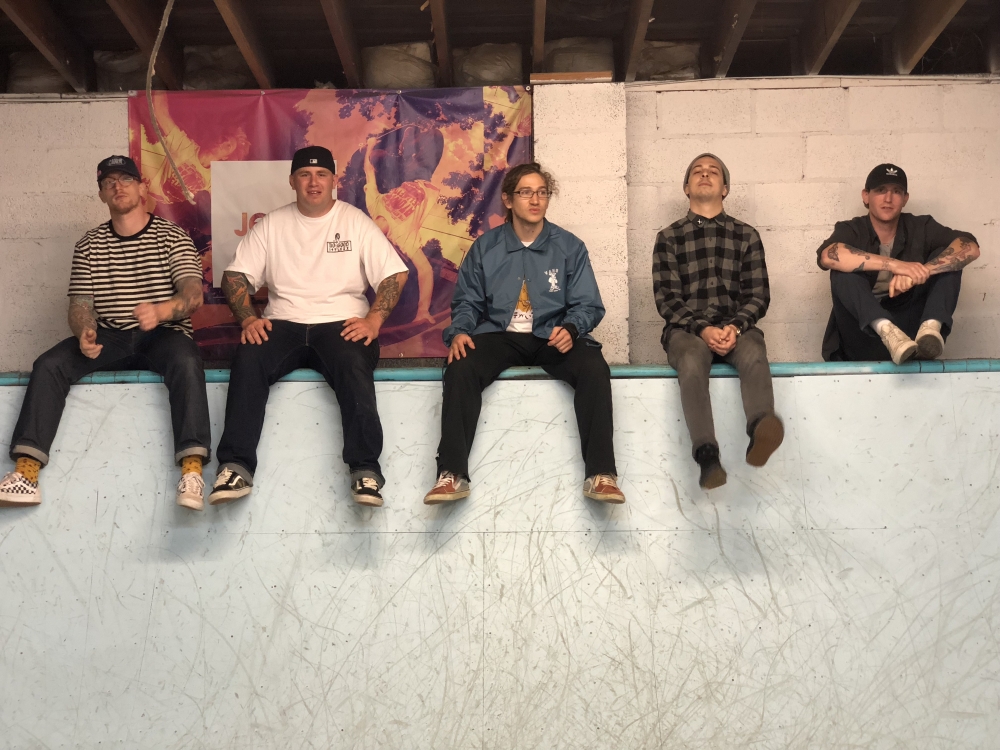 The sessions for No Matter the Cost were overseen by Dean Baltulonis (No Warning, Madball) behind the board. So, is he a taskmaster, or does the veteran engineer/producer take a more relaxed approach to tracking? "Dean is great. He's generally pretty laid back as a dude. That being said, he definitely doesn't let any bullshit slide as far as tracking. He pushed hard on the vocals tracks to make them as solid as possible. There are a lot of riffs with speed picking on this record and he drilled us on that kind of stuff. He wouldn't settle for less than the absolute cleanest take we could get on something. Dean definitely pushed us to get the best record we could. He's great at what he does."
Mike isn't kidding. No Matter the Cost is a fucking monster and I'm very excited to bring you the exclusive premiere of a track called "Never Enough" today.
Since No Matter the Cost will be a joint release by Flatspot Records and Edgewood Records, I ask Mike how the project initially come together. "Well, we had been talking to both Ricky (Flatspot) and Craig (Edgewood). When it came down to pick one to go with, we were all pretty split on it, so we decided see if they'd be down to work together." Democracy, folks, democracy.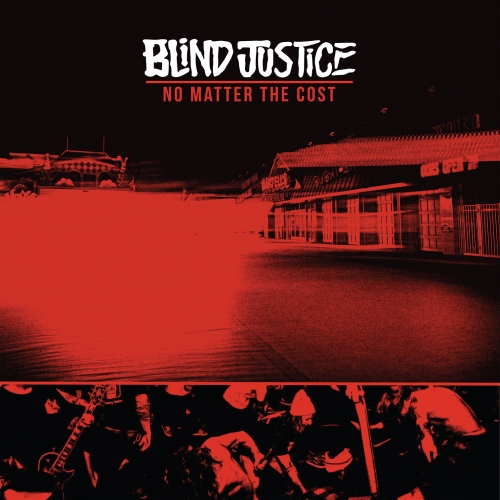 Some of you might have noticed the term "Shore Style" mentioned in the hardcore vernacular in the last few years, and Blind Justice proudly display it on their social media pages. I have to admit that I'm not sure what it really means, so since I have Mike's attention, I ask him for a definition of the term, and he offers the following from a friend:
"You can't. If you're not up on it, you're probably just out. It's like can Einstein explain all his shit to Dirty Frank from down the river? No way. Probably the only way there's a chance is to plant yourself in the mix of the festivities and live, breath, and feel the natural sex motions that evolve around you. You might catch on fire or even just have a hard on longer than ever or, just become more of an animal with a spirit of a god. You know?" - Brett Real 2018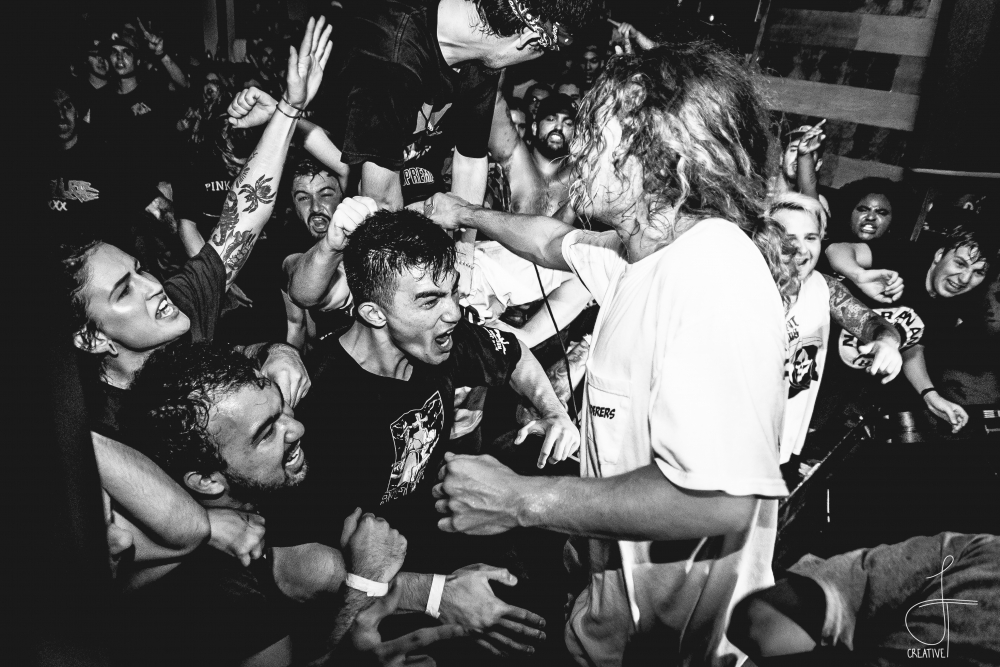 Blind Justice's No Matter the Cost will be out on June 29 and can pre-ordered from both Flatspot Records and Edgewood Records.
Upcoming Blind Justice shows:
June 2 @ The Warehouse — Syracuse, NY w/ Trail of Lies, Regulate, Wild Side, Year of the Knife Edge Control
July 20 @ Strange Matter — Richmond, VA w/ Down to Nothing, Enforced, Get a Grip
July 21 @ Brick EMS — Brick, NJ w/ Down to Nothing, Mindforce, Get a Grip, Combust
July 22 @ Irish Wolf Pub — Scranton, PA w/ Down to Nothing, Bracewar, Get a Grip, One Step Closer, Remission
Tagged: blind justice