A lot has been written about the influence melodic-minded Swedish death metal had on the American metal scene of the early '00s, but outside of a few exceptions, most of the bands birthed from that period left me cold. For my money, the Bay Area quintet Light This City soaked in those sonic influences and crafted an exceptional body of work in the shape of their first four studio albums.
After breaking up in 2008, and then returning for a run of sporadic live dates in the years after that, Light This City has decided to reform and write a new album. Produced by Zack Ohren (Immolation, Fallujah), Terminal Bloom might be the band's first full-length in a decade, but it finds the quintet in battle shape.
The album opens with a tranquil acoustic guitar-lead musical passage that reminded me of the way bands like Metallica ("Battery") and Kreator ("When the Sun Burns Red") would kick off their records with an overtly melodic intro and then hit you over the head with a thrash assault. "Reality in Disarray" does just that, exploding into a full-on blast of speedy tempos, "fuck yes!" guitar riffs, and vocalist Laura Nichol's unmistakable death screeches.
Within the first few tracks, it's evident that the time away from the jam room hasn't hurt Light This City. What appealed the most to me about their previous work was their attention to detail. What I mean is that there is never an aspect of the group's songwriting that sounds out of place. Guitarists Ryan Hansen and Steve Hoffman aren't just placing riffs into songs like "A Grotesque Reflection" and "Agents of Fate" because they're hyped on them. No, everything fits. Everything compliments the part before it. That extends to Laura's vocal phrasings, which bob and weave effortlessly through the onslaught, and sit and wait, patiently, when the moment calls for it.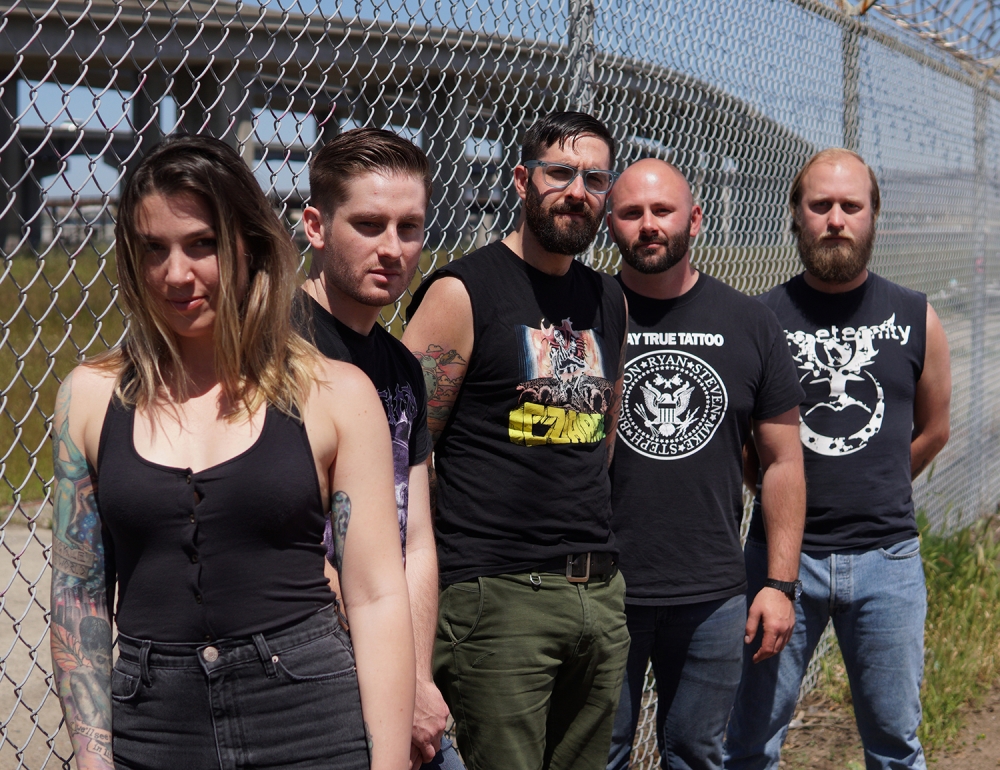 In terms of standout cuts, outside of the aforementioned "Reality in Disarray," "Extinguished" is a motherfucker. Its main guitar riff is a swirling storm of chaos that gives way to a blast beat attack from drummer Ben Murray, which then brings things to a thrash-friendly verse part. But the melody that Light This City is known for comes through, especially during the pre-chorus and chorus sections. "Wild Heart" is another personal fave, showing off various aspects of Light This City's songwriting approach, including Scandi-kissed guitar melodies and a potent balance of moshy and faster tempos.
Light This City never toured in support of their previous album, Stormchaser, but it would be a real shame if they didn't get out there and bring these Terminal Bloom songs to life in a live setting. As you can tell, I'm very happy to have these guys (and gal) back in the game.
Terminal Bloom arrives in stores on May 25 and can be pre-ordered at the links below.
Get It
Tagged: light this city