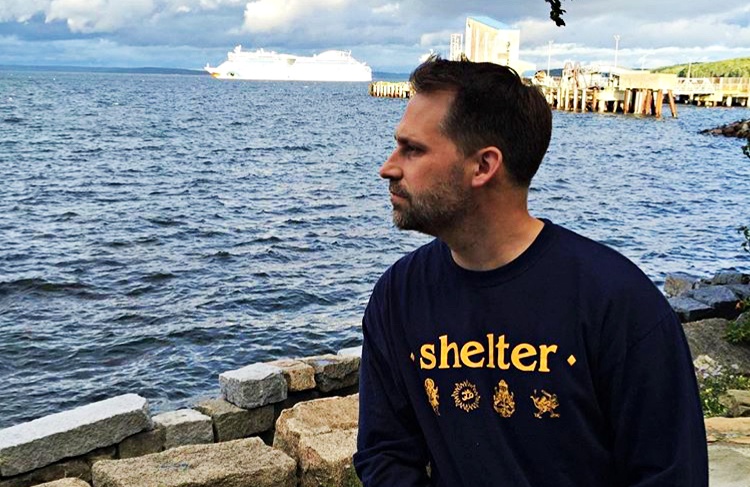 Ira Henry lives in York, PA where he works as a loan documenation specialist for a community bank there. But the married father of two's true passion is music. When he's not with his family, or sifting through documents at work, Ira can be found digging for vinyl treasures.
Yes, Ira is now part of the Record Collector club.
How long have I been collecting records?
I've been collecting records for over 25 years. I always enjoyed listening to albums with my dad growing up and I loved the process of putting on a side of a record and listening the whole way through.
Where do you usually find your records these days?
I do a lot of searching on Discogs and occasionally eBay. I prefer to go to my local shops. There is Tom's Music Trade in red Lion, PA and if you have a couple hours it's definitely a place you can get lost in. I also venture out to Lancaster, PA where there are a couple great shops Angry Young and Poor, CI Records, and Mr. Suit all have great selections.
What is the most you paid for a single record, where/how did you obtain it, and what was it?
The record I paid the most for was Sense Field's Living Outside test press where the money went to Jon Bunch's go fund me they set up after he passed away. Sense Field is my favorite band of all time and I was happy to give back anyway I could.
If you to pick one record label you feel had/has the best track record of quality releases, who would that be and what are some key titles you love?
Hands down for me it's Revelation Records, I love Dischord, and Epitaph but Rev's track record it amazing. The early stuff really got me hooked. When they released Farside's debut album you could feel the grew as a label and weren't just a simple hardcore label anymore even though they put out considerably some of the greatest hardcore albums ever and they continue to put out great records. The key records start with their first release Warzone's Lower East Side EP along with Gorilla Biscuits' Start Today, Judge's Bringin' It Down, Youth of Today's last 7", Inside Out's No Spiritual Surrender, Farside's Rigged, Sense Field's Killed for Less, Texas Is the Reason's Do You Know Who You Are?, Into Another's Ignaurus, Gameface's Every Last Time, World Be Free's The Anti-Circle, and Search's Between the Lines to go along with a whole lot more that would I could continue to ramble on about.
Of everything in your current collection, what is your most prized record and why?
I would say that it is my Reason to Believe's When Reason Sleeps Demons Dance on Nemesis Records LP. I found it a couple years ago at Tom's Music Trade in Reed Lion for a reasonable price but it was always a record I had to have because of my love for Sense Field and their beginnings. I had a copy on a dubbed cassette from a friend in high school and always wish I had a copy on vinyl and to find it while digging and not online made it more special.
Is there anything that frustrates you about the current record collecting scene?
I think what bothers me most about collecting is flipping records for profit. I know I see it when it comes to Record Store Day a lot or on limited releases that were sold exclusively at shows. The latest instance that was upsetting was the Battery Conne Island re-press of their first seven inch. I got a copy through Sven at Unity Worldwide Records who released it and the proceeds used were to go to a children's hospice. Someone who got a copy wound up putting it on eBay and Sven reached out to them and they wound up donating the funds to the charity which is great. Unfortunately, most of the time though they are just trying to milk money out of true fans.
Which records are still on your want list that you've had a tough time tracking down through the years?
Sense Field, Building on salmon vinyl
Dig, Dig
Bane, Give Blood on white vinyl
The Beatles, The Beatles on white vinyl
Chain of Strength, What Holds Us Apart in clear vinyl
Judge, Bringin' It Down on orange vinyl
***
Follow Ira on Instagram.
Tagged: record collector