Based in Boston, MA, Rachael Shorr is an active member of the underground music scene, capturing some of the best hardcore, metal, and hip-hop artists through her camera lens. I first encountered her work via Instagram and decided it was about time she got some love on the site's Photographer Spotlight series.
Where were you born and raised, and were your parents into the arts?
I was born in Nashville,TN, raised in Memphis, and moved to Gainesville, FL at 15 and now I'm currently residing in Boston, MA. My dad plays jazz guitar I thank him for my musical foundation.
What was your first musical love?
As a young child, the Beatles, Joe Cocker and the Sleepless in Seattle soundtrack. When I got slightly older,I loved nu-metal patriculary Korn, Coal Chamber and Evanescence then really bad pseudo garage rock like the Hives, Franz Ferdinand and the like along with Pantera, Candlemass, and Motörhead. Then from there it was the Sex Pistols, The Germs, T.S.O.L., The Bags... lots of L.A. punk (I really wanted to move there) along with lots of beatdown straight edge hardcore and the good old standbys like Minor Threat and Black Flag.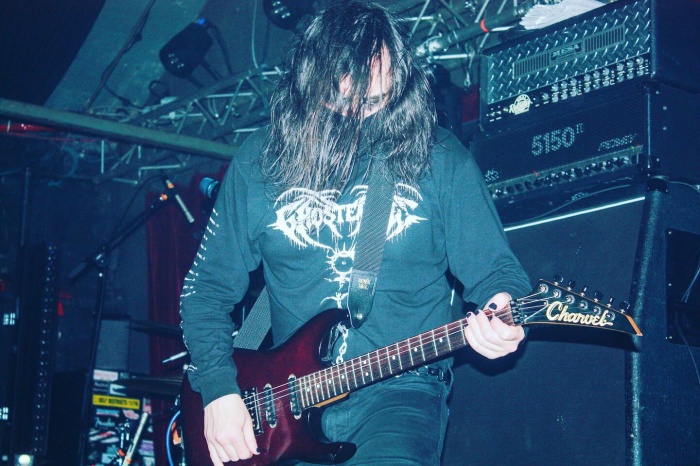 Then, finally, I wouldn't have known about street punk such as Clit 45 and The Casualties without MySpace and befriending older punks from bigger cities on there. I also had an emo and ska phase too. My textbooks, so to speak, were Spin, Loud, Fast, Rules!!! (my very first zine), Maximum Rocknroll, and other sources like MySpace, Viva La Vinyl, etc. Honestly, I think my first formative experiences with heavy music were the movie School of Rock and my dad's Led Zeppelin IV on vinyl. It freaked me out when I first heard it like everything about it, the cover art especially. I was hooked.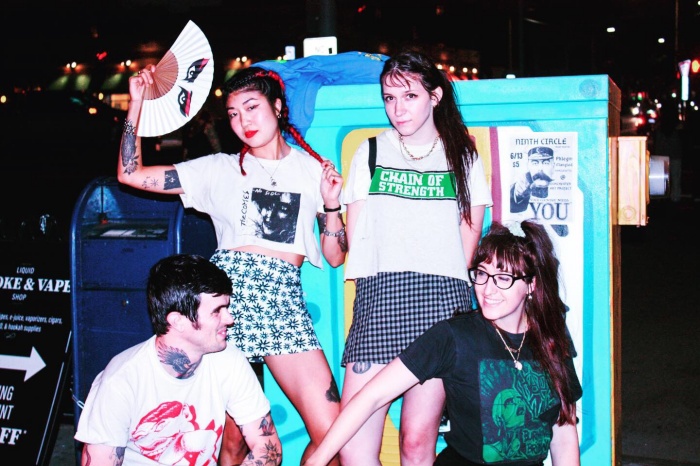 What is your camera and post set up?
Canon Rebel xsi with post editing and tweaks in Lightroom.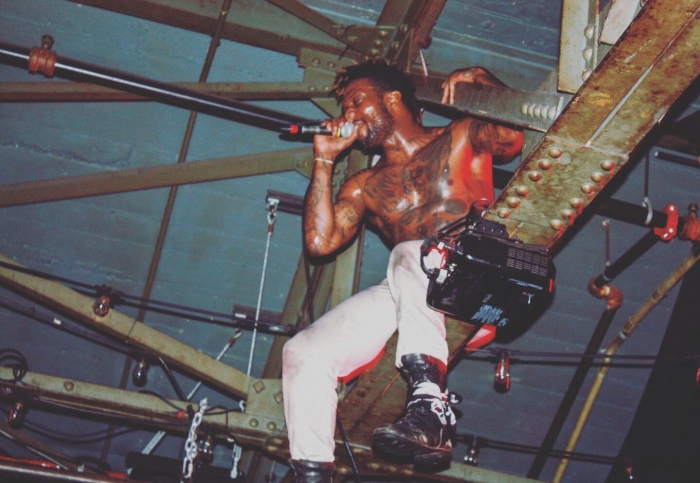 Who are some of your favorite bands to shoot?
Krimewatch, Lifeless Dark, Subversive Rite, Young Guv, Lil Ugly Mane, Eel and any Japanese band that comes through town just to name a few.
If you could go back in time, who are some bands that you would have loved to shoot?
Oh man the Sex Pistols, the Misfits/Samhain, The Germs, Sick Pleasure, Cheetah Chrome Motherfuckers, The Stalin, Imperialst Pigs, Poison Idea (Pig Champion era), Discharge, Wretched, Kaaos, Kobra, Dead Moon, Windpipe, Eskorbutto, Black Flag, Bad Brains, Confront, Bobby Soxx and Stickmen with Ray Guns, Void, Kilslug, Septic Death, Motörhead to name just a few seriously the list goes on and on.
Is it getting tougher to carve a space out at venues since there are so many people shooting these days? How do you feel about that?
It is and it isn't. For me, it was about finding a unique style, something that works which I was constantly tweaking (and still am). I think it's cool that people can feel open about shooting shows seeing people's individual styles is what always gets me excited.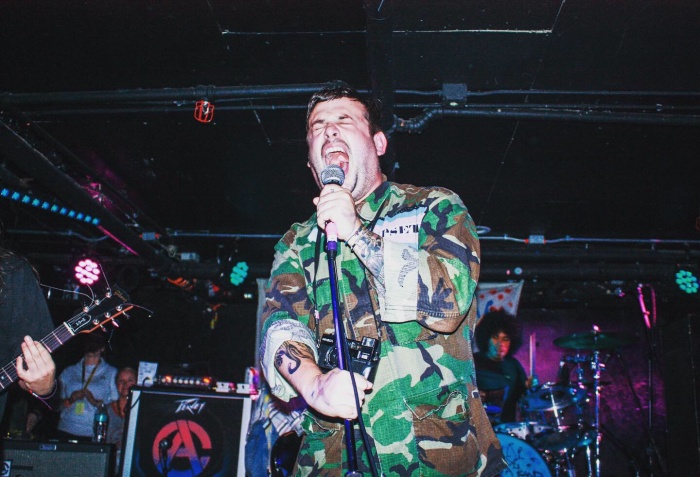 Tell me about some newer bands that we should all be on the lookout for.
Sister Ann, Fuckin Lovers, Battery March, Fetish, Loretta. The Stutter, Bloodsuckers, Meido, Flower, Section H8, Horrendous 3D, Muro, Fetid, Facepaint, Profoss, Idiota civilizatto, Harda Tider, Zyflis, Akitsa, War Goes On, Baraka Face Junta, Diavol Strâin, Barcelona, Ultra, Fata Morgana, Deletar, Avslag, Irreal, Human Agony, Vaxxine, Ambush, Final Gasp, The Vertigos, Malimpkli, Dollhouse, The Pose, High Command, Scavenger of Death, Malleus, Lifeless Dark, Innocent... I'm sure I forgot tons.
Who are some modern-day photographers that you admire?
BJ Papas, Gin Satoh, Miron Zownir, Angela Owens, Martin Crudos, and Teppei Miki.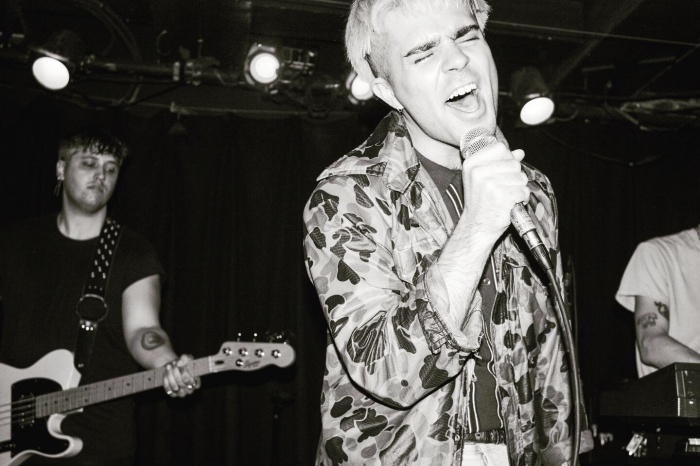 If you had to pick one of your photos that best encapsulates why you love shooting bands/artists, which one would it be and why?
The one below of Willow from Flower is pure raw loud energy. Anything is possible.
***
See more of Rachael's work on her website and Instagram page.
Tagged: photographer spotlight