Greg Jacobs is an old-school punk rocker from Southern California. His passion for the music has lead him to several facets of the underground music scene. At one point, he was in management, working with such bands as Rocket from the Crypt, Big DRILL Car, and Drive Like Jehu. But another love of Greg's that has kept him close to the punk scene is photography. His work has been seen in publications like VICE, Razorcake, and New Noise Magazine.
Today, Greg is the latest subject in the site's ongoing Photography Spotlight series.
Where were you born and raised, and were your parents into the arts?
Born in Inglewood, CA, raised in Orange County, CA. My initial reaction to "were your parents into the arts" is no. But, the more I think about it, the more I realize they were not into the same arts as I was, but yes, they were into the arts. My father owned a picture framing shop back in the 1980s and always had a lot of art around him and our home … oil paintings, prints, sculpture. My parents are also avid patrons of the musical theatre … My mother regularly takes classes offered by the local museum on different art movements. I remember being jealous that one of her classes got to tour Greg Escalante's (RIP) home in Sunset Beach, CA. Greg was the patron saint of low-brow art and supported many of the greats, not to mention curating Juxtapoz Magazine.
What came first, your love for music, or your love for photography?
I loved music from an early age, so music came first … My grandfather was a photographer, so I was always exposed to photography too, but my real interest in photography started in high school.
What was your first musical love?
A long time ago, I was in a day camp. I think I was 8-years-old. We would pile in vans and go do activities during the day. The "Coach," aka driver of the van, loved '70s rock 'n' roll, so he started teaching us the bands and songs as they were playing on the radio. Before we knew it, we were competing to name the song and the artist as it came on the radio. It was kind of like Name That Tune in a van. The person naming the tunes fastest would get a piece of candy or gum, or something. This is the first time I remember taking an interest in music... Elton John, Doobie Brothers, Zeppelin. I still love Elton John.
KISS was my first true music obsession. My mom used to subscribe to People magazine and I can remember seeing pictures of Gene Simmons with Cher. Gene was out of make-up but always covering his face. I was intrigued and had to investigate. I bought KISS Alive II and never looked back. I was in the KISS ARMY. A couple years later, I recall reading about the Sex Pistols in People magazine too. It was about the trouble they were causing in airports on their first and only US tour. Again, I was intrigued, but didn't get completely swallowed up by punk rock for another year or so.
If you're talking punk rock, Stiff Little Fingers has been my favorite band since 1980. I don't know who introduced me to them, but my friends and I were listening to them non-stop and I still love them. The lyrics of "Tin Soldiers" and "Here We Are Nowhere" really spoke to me in high school.
Who were some of the photographers you looked up to during your formative years?
Edward Colver was (and still is) one of my favorite photographers. It's weird to call a friend a big influence, but there's a photographer who goes by "O" (the letter not the number) who has been one of the best photographers of the past 30+ years. He shoots skateboarding, music, everything. His early photos in Skateboarder and Thrasher magazines were amazing and his current, ongoing series of "1 photo and 1 photo only" of bands in backstage settings is incredible. Krk Dominguez's work in Flipside fanzine definitely had an impact on me. I read Flipside regularly and Krk's work was all over it. Charles Peterson still has me wondering how he did what he did with all on the Sub Pop promo photos he did in the 1990s. I love his work. Of course, Bob Gruen's photos of the Pistols' first US tour are huge influences and probably my favorite photos of all time.
What is your camera and post set up?
I'm a Nikon guy. Nikon D750. Lens 24-70 f/2.8. I also carry a Nikon D7000 as a back-up and have a fisheye on it. Lastly, I occasionally carry an Olympus OM-D with an Olympus 70mm lens. It takes the most beautiful pictures, especially portrait-looking shots. I edit in Lightroom, usually very little editing, sometimes a little more.
You told me you took some substantial time away from shooting before getting back into it about a decade ago. What happened and what inspired you to come back to it?
This is going to sound like a lame answer, but life got in the way. I wasn't going to as many shows and lost the drive to document what I was seeing.
I bought my first digital camera in the early 2000s. I bought it to document some shows of a band I was managing, Supernova. Sadly, after looking at the camera manual, the camera stayed in the box for another year or so. Finally, I took a class at a local camera shop called "Getting to Know Your Camera" and I've been re-hooked ever since. But what really got me inspired was street photography. I did a street photography workshop with Eric Kim in Downtown Los Angeles in 2011 and loved it. It's intense and intimidating and nerve racking. It's a lot like shooting a rock show.
Who are some of your favorite bands to shoot?
Riverboat Gamblers, OFF! Descendents, tons more.
If you could go back in time, who are some bands that you would have loved to shoot?
The Clash (saw them but didn't shoot them), Sex Pistols, Otis Redding, Black Flag with Ron (1980 era), Bad Brains in their prime (I saw them but didn't shoot them), NWA, and early KISS.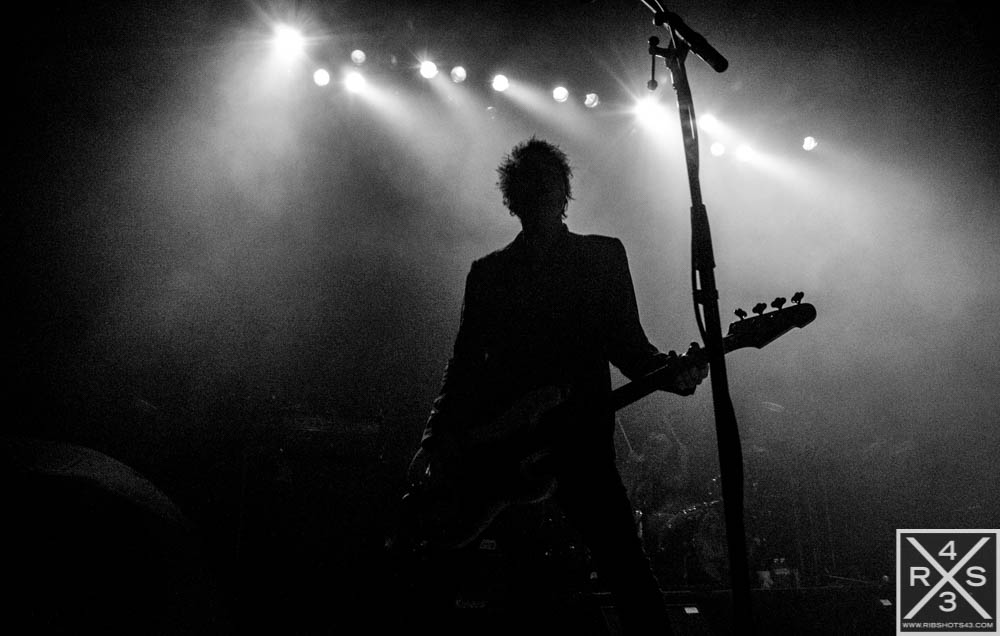 What are the toughest aspects to shooting live shows?
RED STAGE LIGHTS! I HATE RED STAGE LIGHTS! This is going to make me sound like a grumpy old man, but that's OK, I am, but shows without photo pits are also a drag. They're not a drag because I need to be protected and have a comfortable place to shoot, although that is nice. They're a drag because, if you really want to get a good spot, you need to be among the first people in the venue, you need to stake your claim on the spot in front of the stage and stay there all night. You can't leave to grab a beer because you'll lose you spot, and you don't really want to go grab a beer because then you'll have to pee and lose your spot.
I'm used to getting jostled around and having beer on me and my camera. That's fine, I really don't mind it. It gives me energy. But I sometimes I just need a beer and a pee, you know
Do you keep up with newer bands, if so, who are you digging as of late?
I am always listening to new bands. I don't like a lot of them, but I listen. There's a new ska-punk band out of Spokane, WA called Sid Broderius and the Emergency Exit who are great. I recently had my head blown off by a band in Long Beach, CA called Shiners Club. 2018 hardcore. Brutal and intense. I love Sharp/Shock, an amazing power-pop band from Orange County. Wicked Wives are a rad punky/roots rock band that I like, and I'm looking forward to big things from Mostly Sunny outta San Diego.
Who are some modern-day photographers that you admire?
Dave Naz is amazing. There's a group of photographers that I see shooting on a regular basis who I admire and am proud to call my friends, they are working hard, having fun, and producing amazing work; A few of them are (alphabetically): Jason Cook, Harmony Gerber, John Gilhooley, Mike Irizarry, Alan Snodgrass. My buddy Andrew Stanbridge is an amazing conflict photographer (I guess that's what you call him, I just called him a great photographer). New York street photographers Bruce Gilden and Joel Meyerwitz are amazing.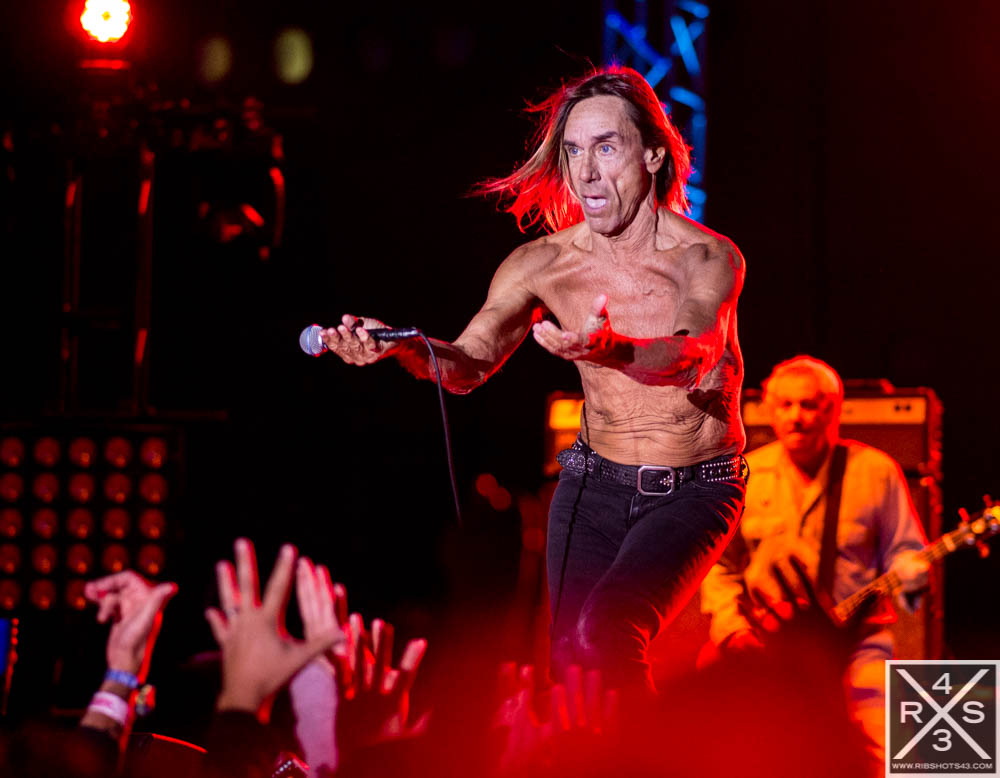 If you had to pick one of your photos that best encapsulates why you love shooting bands/artists, which one would it by and why?
This is difficult. The first one that comes to mind is an image of Phil Alvin (Blasters). It's a very tight shot on his face. He's squinting and gritting his teeth, showing his age and imperfections. It shows his passion and intensity. Phil Alvin is 64-years-old and still sings and plays great. He's a true inspiration to keep doing what you love.
***
See more of Greg's work on his website, and he's also on Instagram.
Tagged: photographer spotlight