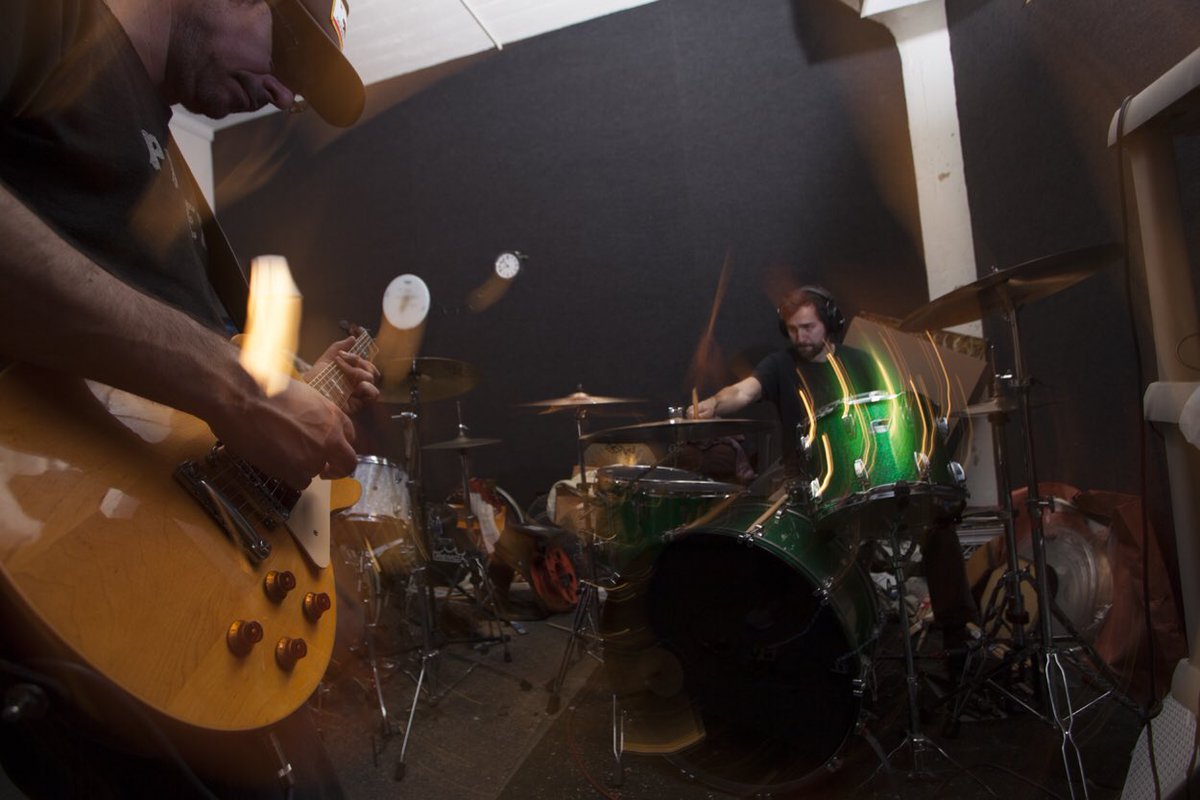 INTRCPTR is the new musical project of Ben Carr (5ive) and Larry Herweg (Pelican, Lair of the Minotaur). The all-instrumental rock duo will be dropping their debut EP, I, on July 21 via Magic Bullet Records. The material on the EP conjures up thoughts of an acid trip I went on once in the '90s while listening to Kyuss and Shellac. OK, maybe I have revealed too much, but you should check out this link to hear what I'm talking about anyway.
Since Ben of INTRCPTR is such a music head, I invited him to become part of the site's Record Collector series.
How long have you been collecting records?
I got my hands on my dad's record collection early on, probably when I was 12. He had all the standard classic stuff: Hendrix, Zepplin, Jethro Tull, etc. But I was listening to records since I was very young. I remember my first request for my very own record was for Pat Benatar's Crimes of Passion, which I received for X-Mas one year when I was six. Anyone reading this that is familiar with the type of music I play, well wrap that around your head for a minute [laughs].
Where/how do you usually find your records?
To be honest, these days, I usually get LPs from either bands I play shows with, or from record labels I have been associated with in the past. This is where most of my "rare" stuff has come from, especially back in the Hydra Head Records days, when their office was right upstairs from our practice space in downtown Boston, we would pop in and take a bunch of stuff that was either coming out or just released. Those were fun days...
What is the most you paid for a single record, where/how did you obtain it, and what was it?
A very knowledgable friend of mine, Pete Majors (who also works at Amoeba Records), told me that this Cult of Luna 7" is quite expensive, however, I didn't purchase it, I was given a few because I printed the covers for that particular 7".
What is your most prized record and why?
Mostly all of the 7" records I helped to make, or printed for the Boston-based record labels back in the early '00s (Hydra Head Records, Deathwish Inc., Bridge 9, Big Wheel Recreation, Traktor 7, were a few). I ran a printing company in Gloucester back then, so those are probably the "ones" that I am most directly attached to, because I had a hand in making some very cool, and very different, sometimes difficult detailed pieces of art.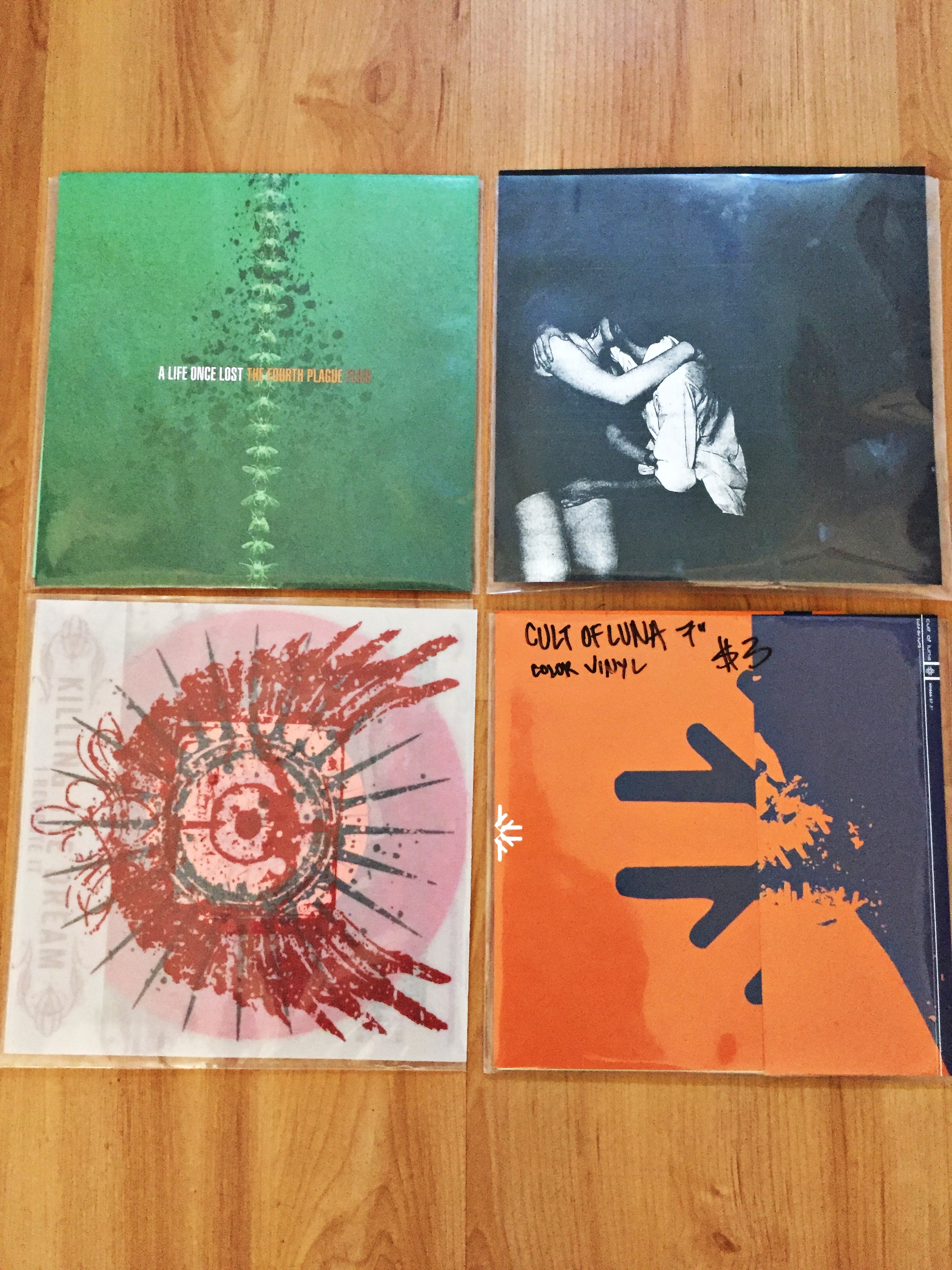 Is there anything that frustrates you about the current record collecting scene?
The only thing that frustrates me about records in general, is how darn heavy they are to lug around. I absolutely love LPs, the artwork and the sound. They really do tow the line to being actual pieces of art if done correctly. I just wish they were lighter.
Which records are still on your want list that you've had a tough time tracking down through the years?
I let everything come to me my friends… and get to you it will, if it's meant to be.
***
INTRCPTR's debut EP, I, will arrive in stores on July 21 via Magic Bullet Records.
Tagged: ben carr, intrcptr, record collector