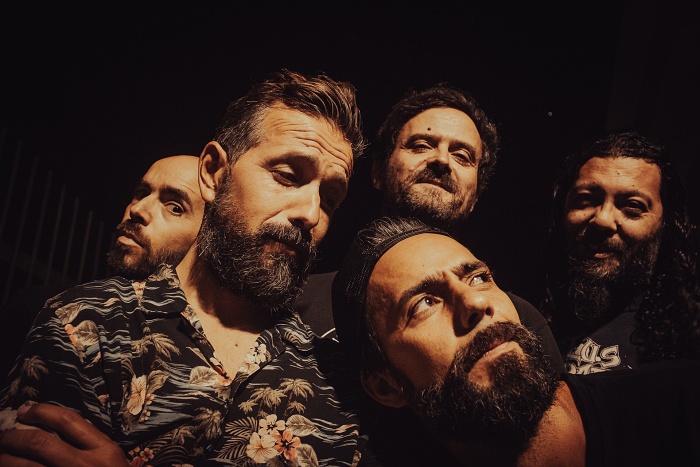 Comprised of musicians who have also played in such bands as Switchtense, Primal Attack, and Seven Stitches, Portugal's Junkbreed is clear on their intention. Pulsating post-hardcore is what bound the folks from Junkbreed together.
Driven by a seemingly endless onslaught of hard rock-flavored guitar riffs, dissonant melodic touches, and a driving rhythmic thrust, the group brings to mind Every Time I Die, Cancer Bats, and Gallows. Basically, Junkbreed dishes out everything they do with tons of swing.
With their debut album, Music for Cool Kids, dropping later this month, No Echo is helping Junkbreed amplify its release with the exclusive premiere of the music video for "The Thing," a track from the forthcoming record:
"The song basically talks about that 'thing' that brings out the worst in all of us," Junkbreed vocalist Miranda told No Echo via email.
"Everyone's got a 'thing' that can be destructive or can trigger destructive thoughts in us, but also it's something that we can't live without."
Music for Cool Kids will be out on November 29th via Raging Planet Records.
Junkbreed on social media: Facebook | Instagram
***
Help Support What No Echo Does via Patreon:
***
Tagged: junkbreed