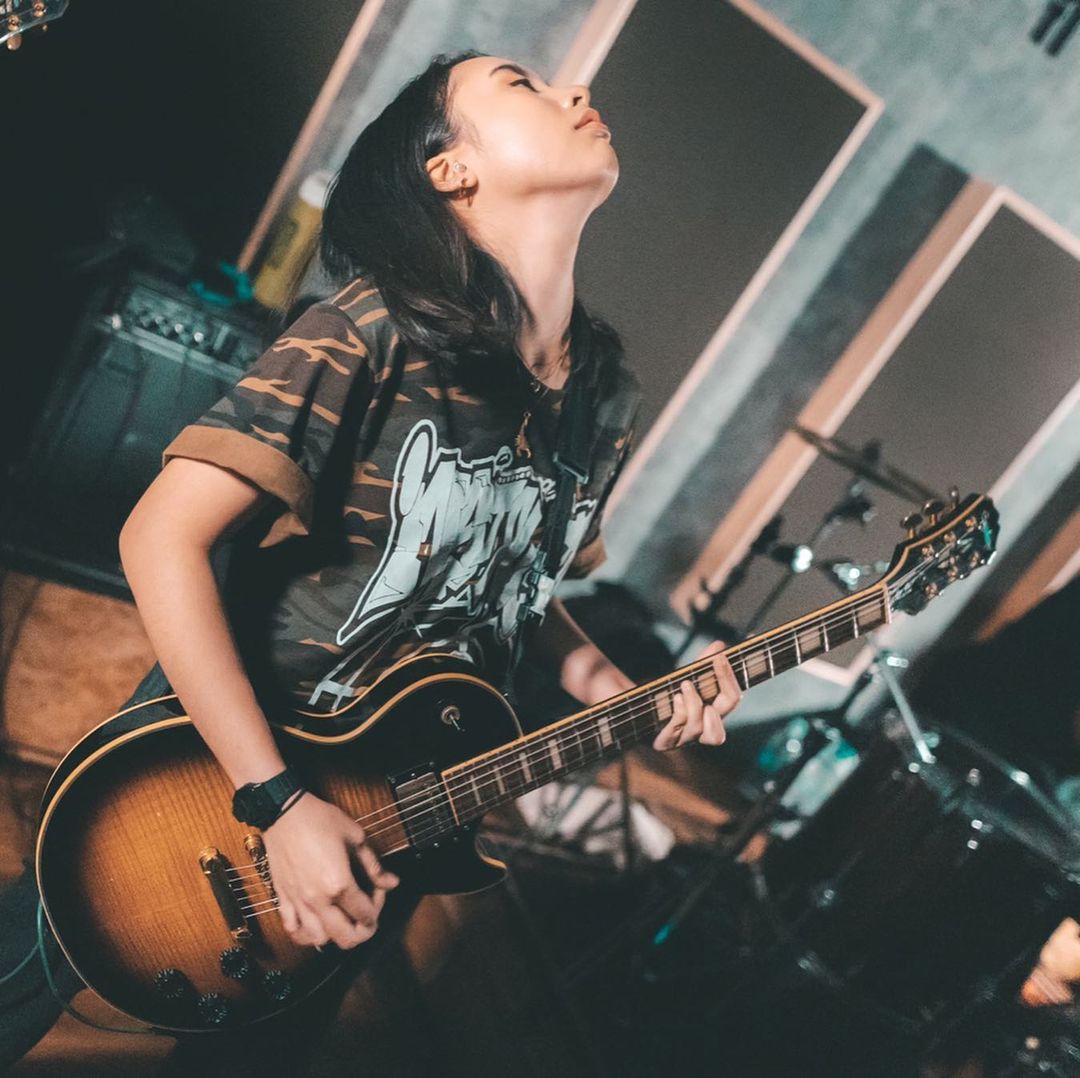 A city-state situated at the southern end of the Malay Peninsula in South East Asia, Singapore's limited landmass belies the advanced complexity of this tiny republic. It's the world's second most densely populated country, has the second highest GDP per capita in the world, and ranks highly in global measures of social welfare, education, housing and security.
Often referred to as a 'global city'—a technologically-advanced economic hub rife with different languages, religions and cultures—Singapore boasts a rich cultural makeup and a correspondingly fertile punk and hardcore scene. Dating back to the mid-'90s, and pioneered by the bands Stompin' Ground, 4 Sides and Social Integration (to name just a few), in venues such as Area 22 and Core Club, Lion City hardcore has rarely been in anything besides rude health.
Today, the scene is bolstered by key venues Decline and Aliwal Arts Centre, the work of promoters Blacklisted Productions, Uncouth, ACPHC and Disrupt, as well as labels Divided We Fall Records and Dangerous Goods. There's a staggering amount of great bands in proportion to the country's relatively small size—so for this list we've chosen eight of the best recently formed acts currently at work on the Lion City scene.
Destiny
Destiny are remarkably well-rounded for a band who have, thus far, released only a 4-track demo EP. Citing '90s melodic hardcore as their primary influence, specifically the underrated Swedish acts Shield and Abhinanda, the quartet's urgency and melodic aesthetic will also appeal to fans of modern bands like One Step Closer and Mil-Spec.
Signed to the label/fanzine Divided We Fall Records (who also released the excellent Narok Bon Din by Thai crew Whispers), Destiny's immensely likeable work displays enormous potential.
Fuse
Some bands just have that unexplainable magic quality, some impossible-to-quantify charisma that makes everything effortlessly click together. Fuse are one of those bands. Their linear, no-frills hardcore is muscular and gritty, and echoes the timeless work of streetsmart bands like Warzone and Slapshot.
Signed to the superb UK label Quality Control HQ, Fuse's latest release is 2020's This Segregation Will End EP and for more information on them, check out the interview they did last year with No Echo's Adam Lentz.
Dissect
Channeling the white-knuckle energy of Vein, with plenty of Chamber's violent technicality thrown into the mix, Dissect's Anatomy of Aberration is an absolute barnstormer of a debut EP. Across its 6 tracks the 5-piece push their intense sound to its absolute limits, building on the foundations of '00s technical metalcore in service of something fresh, experimental and ferocious.
Dissect is currently working on the band's debut full-length, and all the signs point towards it being something truly special.
Crash Course
Comprised of members of Spirits and Resist, and signed to Australian label Best Wishes Records, Crash Course's Promo 2021 single has already garnered international notice, including a No Echo piece. The 4-piece craft frantic, dynamic hardcore, akin to their influences Expire and Minus, and the energy on display is hugely visceral and supremely exciting.
Crash Course makes you want to jump on a plane to go see them play live, because there's absolutely no way these guys' shows are anything less than pure, joyous carnage.
Vauxite
Describing themselves as "aggressive groove metal," Vauxite's sound crosses a number of generic boundaries, generally falling between pummelling beatdown hardcore and melodic '00s metalcore. The grooves come in the shape of some truly savage mid-tempo riffs, expertly deployed across the 4 tracks Vauxite have released thus far.
Vauxit's debut full-length, A Salient Rebirth, is due to drop soon, and the band's versatile sound deserves to catch the ear of hardcore and metal fans the world over.
Renegade
The colourful cover art of Renegade's 2019 demo bellies the anger and savagery contained within. Its 5 tracks are masterclasses in concision, collating the frantic riffs and infectious grooves of '90s NY-style haredcore into tracks that average less than 90 seconds in length. They move through all the requisite phases and hit all the desired buttons, and do it in gloriously-brief bursts of confident old-school hardcore.
Signed to Wales' Nuclear Family Records, Renegade are a name to watch.
Error
Similar in steely tone and ruthless execution to Dissect, Error's metallic technical hardcore is white-hot, intense and subtly experimental. Their sole release thus far is this year's Emptiness Within, released on the Scottish label Wretched Records, and its 2 tracks are enormously exciting and proficient for a debut release.
The title track's eerie backing vocals will stick with you as much as the dissonant guitars and angular breakdowns, and point towards an extremely bright future for Error.
Kill On Sight
Shamelessly blunt and nasty, Kill On Sight's relentless beatdown riffs are a thing of warped beauty. Their downtuned intensity is effortlessly gnarly, which the band match up with an equally grimy aesthetic. Check out the cover of the 2019 demo—Kill On Sight's name is overlain atop a seemingly-real and deeply-queasy crime scene photo. It's an instantly memorable image, and does a great job of matching their violent and brutal sound.
Fans of Harm's Way, Reign Supreme, and even deathcore will find much to enjoy here.
(Big shoutout to Jerry from Dissect for the help with this piece, couldn't have done it without his very informative help!)
***
Help Support What No Echo Does via Patreon:
***