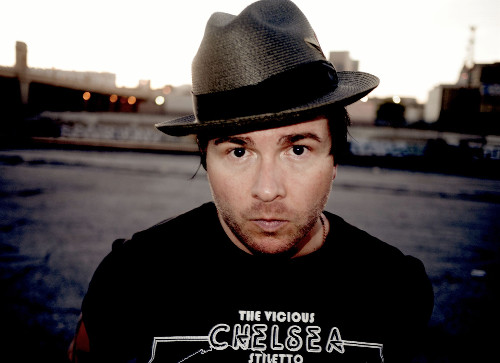 What's up, everyone? This is David Stücken from David and The Curse. Here are five of my most favorite and somewhat obscure picks from some of my favorite musicians.
First off is Lightnin' Hopkins' "Don't Think 'Cause You're Pretty." This track is American blues music at its finest. There's not much else to say except that he's singing about a dangerous woman. I love how Lightnin' plays guitar, and this track speaks for itself.
Second is Leadbelly's "Where Did You Sleep Last Night?" I appreciate the truth and honesty to the dark nature of this song. These blues musicians were African-Americans living in the segregated South when these recordings were made. Life was anything but easy and fair. This song to me is "the sound of struggle."
This next track is a live recording of one my most heavy influences, Mike Campbell of Tom Petty and The Heartbreakers' solo band called The Dirty Knobs. The track is called "Blow Up My Stereo," and it's a rad song. I remember hearing it live and being stoked.
Dee Dee Ramone is another one of my heaviest influences. Sonically and poetically speaking, I really learned a lot from him. I still visit his grave at the Hollywood Forever Cemetery a couple times a month. This is a song he wrote for the Ramones record Animal Boy. The song is called "She Belongs to Me."
Here's a song about a couple on a murder spree, somewhat a Bonnie and Clyde story. It's off of Bruce Springsteen's darkest album, and was recorded on a four-track tape recorder. It's the title track to his album, Nebraska.
And here's a bonus track submitted from our manager, Craig Walker. He says, "This is the band who single-handedly is responsible for me being in the music industry." It's R.E.M.'s "Don't Go Back to Rockville."